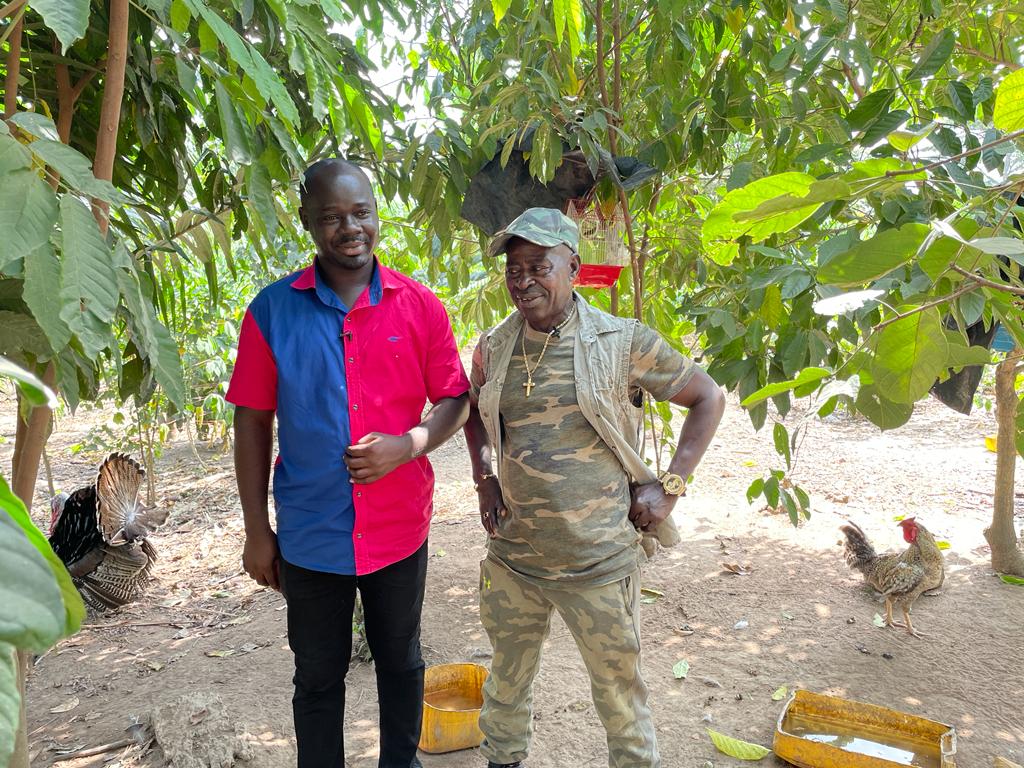 Meet Abrantie Amakye Dede, a 64-year-old Ghana premier Highlife musician, singer and songwriter.
The contemporary Highlife music legend, who has been in the music industry for close to 44 years, has made yet another giant move in his personal life by venturing into active farming.
Abrantie Amakye Dede was born on January 5, 1958 in the Ashanti regional town of Agogo, where he attended the Agogo Roman School.
In 1979, he was the composer and vocalist of the Kumapim Royals, which was led by the late Akwasi Ampofo Agyei (AAA) with hit songs including "Wanware Me A", "Woohoo Batani", "Abebi Bewua Eso", and "Odo Mani Agyina".
Amakye Dede formed his band in 1980 called the Apollo High Kings.
Although he is well accomplished in life, Amakye is bent on defying all odds to pursue his new career in farming.
In an exclusive interview at his 6-acre farmland at Dwereso in the Asante Akyem North District, Amakye Dede said he is farming at the moment to secure his future, as he is aging.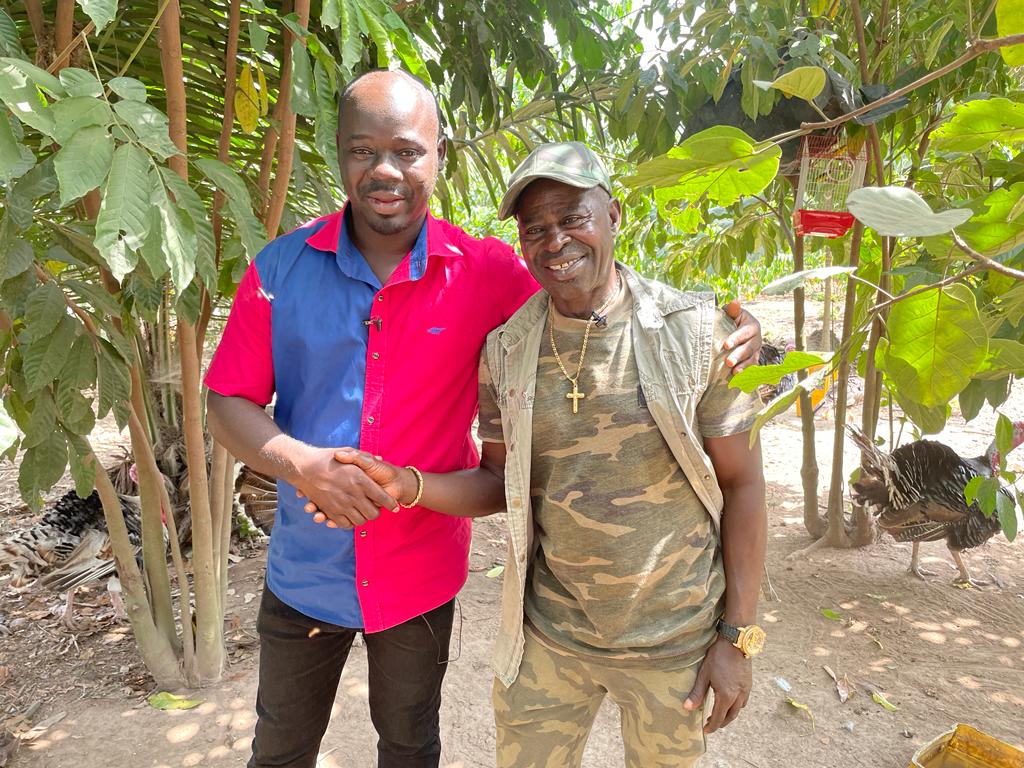 Additionally, he has acquired a tract of land around Dwereso enclaves for large-scale farming.
He cultivates crops with 500 framo trees and rears livestock, including turkey, grasscutter and poultry.
Speaking with Richmond Frimpong, the Host of Akuafo Kye Fa show on Kumasi-based Oyerepa 100.7 Fm, he said "looking at my age, I don't want to retire from active music and become a professional beggar hence I have resolved to explore the opportunities within the agriculture spaces to make a living.
"I don't want to be a burden on my family and society, and I see farming as an avenue to live with in my old age," he said.
Despite the challenges in agriculture, Amakye Dede is optimistic about realising his dreams, arguing that farming is a more difficult job than his music career but "I have a strong feeling and love for nature and farming since I'm here to fulfil that dream".
The fenced farm has a modern-equipped ancillary building to accommodate the farm manager and his family.
Amakye Dede ensures that his farm manager and workers take precautionary measures in handling pesticides and other harmful substances whilst applying them to crops.
"I aimed to become a commercial farmer even in my old age to feed my country after years of entertaining them with good lyrics," he stated.
Amakye Dede plans to convert the place into a farm village where it will be opened to the public for eco-tourism.
According to him, poultry farming will be added to the scale of production to stimulate local fresh poultry products, as the country is working tirelessly to limit the volume of imported frozen Chicken.
The music icon owns a hotel in Asante Akyem Agogo and a multiple spots, but he says "I'm doing this to inspire the teeming unemployed youth in the country to also consider farming as a lifetime warranty but not a curse, as the majority assumes it to be".
He wants traditional authorities to be considerate in pricing farmlands to allow the youth to go into agriculture.
"Many of such folks lack the financial capacity to access lands for farming, given that farming is both labour and capital-intensive, it would be appropriate for the local assembly authorities to liaise with the chiefs to secure farmlands for the youths who are interested in the farm," he suggested.