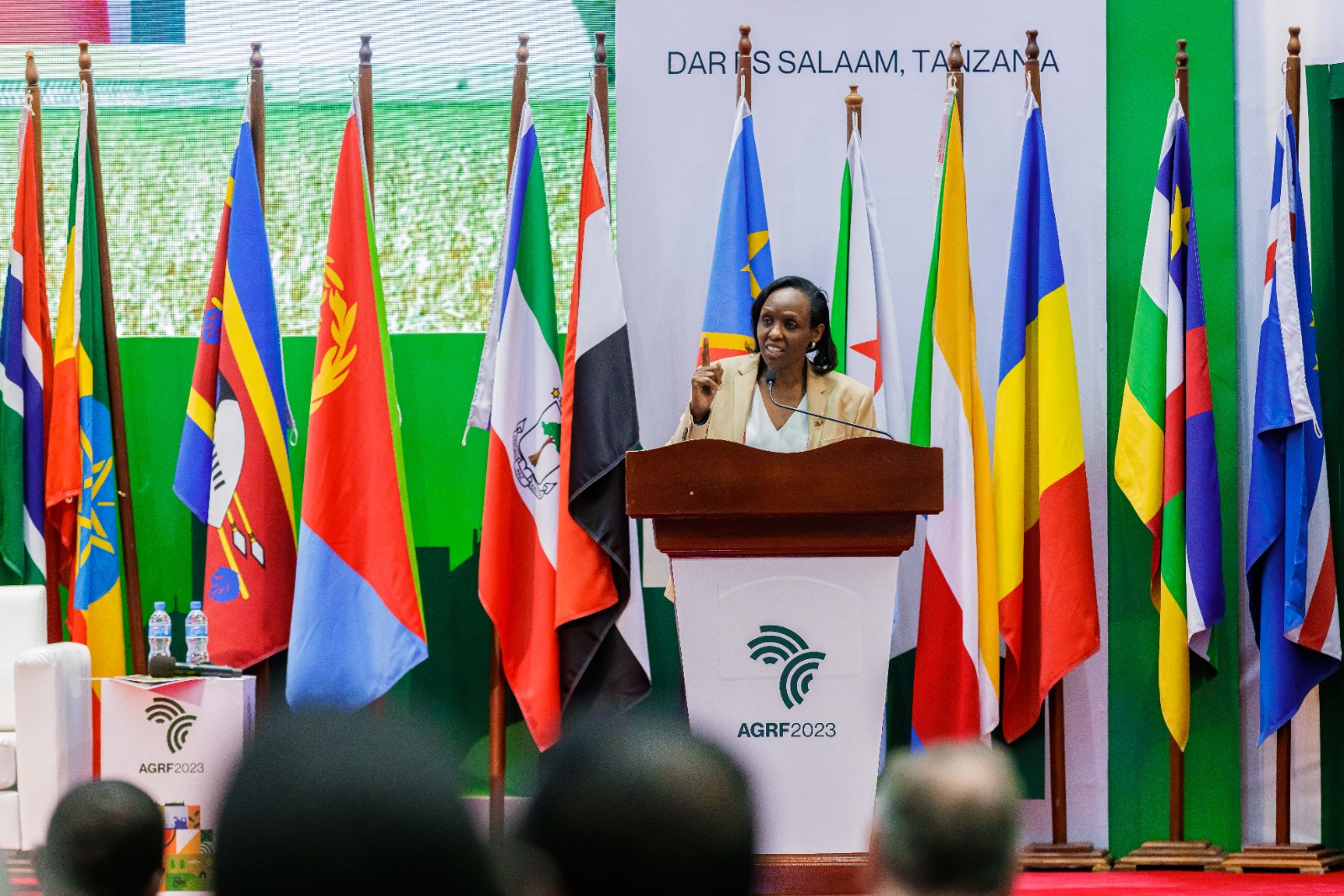 The Africa Food Systems Forum (AFSF) 2023 has climaxed in Dar es Salam – Tanzania with 10 African countries pitching investments needs to the tune of $10 billion in The Agribusiness Dealroom.
Government delegations from Ghana, Tanzania, Nigeria, Mali, Ethiopia, Kenya, Uganda, Togo, Mozambique, and Malawi, pitched investment opportunities to participants in the areas of food production, processing, marketing, and agri-inputs, among others.
The Agribusiness Dealroom, a major segment of the forum, is a matchmaking platform that convenes stakeholders to facilitate partnerships and investments in African agriculture. It specifically supports governments and small and medium enterprises (SMEs) with access to finance and partnership opportunities.
Vice president of AGRA in charge of strategic partnerships Vanessa Adam told the closing ceremony of the forum that an additional $204 million in investment needs were also presented by companies and SMEs. Also, $127 million in pipeline investments were pitched. She said the Agribusiness Dealroom has since launched a knowledge platform to investigate the plight of agribusiness SMEs going forward and recommend necessary actions.
Organised by AGRA, the AFSF is the world's annual premier forum on African agriculture and food systems, bringing together stakeholders to take practical action and share lessons that will move African food systems forward. It was previously known as the Africa Green Revolution Forum (AGRF).
Disclosing details of the final communique issued at the end of the forum on Friday, Mr. Amath Pathé Sene, the Managing Director of AFSF said the 2023 edition "discussed a lot of solutions. We intend to accelerate, scale out, and boost food system transformation on the continent."
Adopting one of the declarations from the just-ended Africa Climate Week, participants at the AFSF agreed to "redouble our efforts to boost agricultural yield through sustainable practices to enhance food security whilst minimizing negative environmental impact."
"We need more commitments and investments from the private sector, and government, to make sure public and private investments work for all," Sene added.
The communique also called for improved trade on the African continent. "We need to move the agenda through investments in food production, but also market and trade. It is an African Continental Free Trade market. We have the policies. We need to make it happen. The continent needs to trade with the rest of the world and we also need to trade among various African countries," Mr. Sene said.
"The Africa Food Systems Forum 2023 has unified us under a banner of transformation, regeneration, and action. Collaboration, inclusivity, innovation, and financing. We are pushing this agenda to accelerate food systems transformation," he said.
More on AFSF
5,400 delegates from over 90 countries around the world participated in this year's forum, with 57% of participants being women. 5 heads of state and governments, 6 former heads of state, and 80 international agencies were also present.
Speaking at the closing ceremony, Deputy United Nations Secretary-General Amina Mohammed said; "Access to food in quantity and quality is a primary right. Therefore, enhancing trade and harmonizing food systems is key to achieving sustainable development in Africa. The UN is committed to working together with Africa for the achievement of Agenda 2065."
Prime Minister of Tanzania Kassim Majaliwa said; "By leveraging financial resources, tech, innovations, training and support, we can support a new generation of agripreneurs. If we do this, we will see the difference in the Africa we want. We also need to be intentional on smart climate adaptation strategies to enhance resilience, reduce greenhouse emissions, and promote sustainability."
AGRA President Dr. Agnes Kalibata said the platform provided a good opportunity for Africa to solidify its voice on what can be done to help deal with the impact of climate change. "Our voice on how we are tackling climate change within the food systems as a continent has to come out strongly," she said.