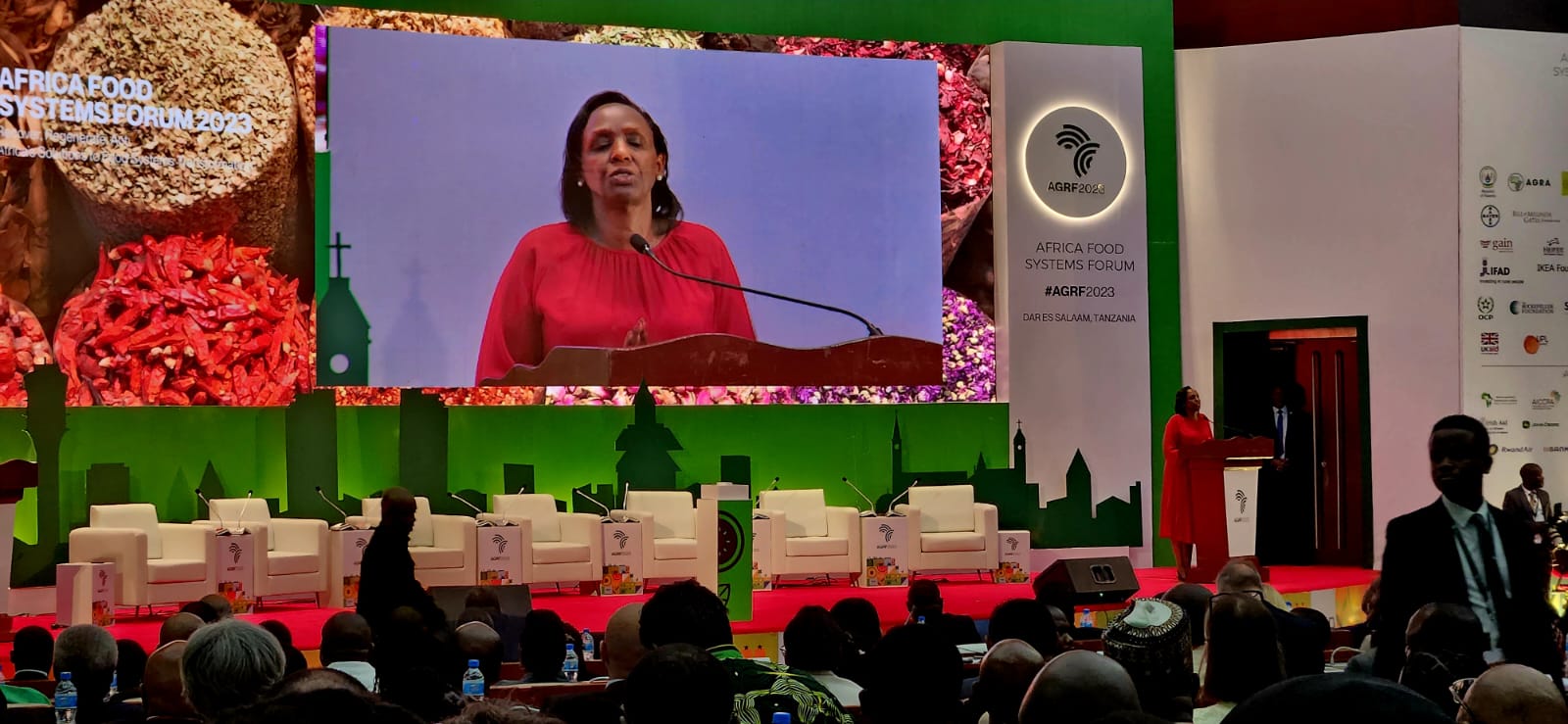 AGRA president Dr. Agnes Kalibata says Africa must to end its dependence on imported fertilisers.
Speaking during the opening ceremony of the Africa Food System Forum in Dar es Salam, Tanzania, she observed "90% of fertilisers come from outside the continent. So, when there are challenges with the fertiliser elsewhere, we have problems."
"We need to challenge ourselves about how we can change this and be part of the fertiliser market," Dr. Kalibata added.
Organised by AGRA, Africa Food Systems Forum is the world's premier forum on African agriculture and food systems, bringing together stakeholders to take practical action and share lessons that will move African food systems forward. Over 4,000 delegates are participating in the forum.
In a welcome address to delegates, Dr. Kalibata said; "we know about the problems of the agricultural sector. Let's not talk about the problems anymore. Let's talk about the solutions."
Dr. Sylvia Ekra, Deputy Director, United Nations Food Systems Coordination Hub who also spoke at the opening ceremony observed that African countries have not done enough over the years to harness the energies of the youth to help feed the continent.
"We haven't done well in engaging the youth. It could become a ticking bomb if we do not engage enough with the youth," she said.
Hussein Mohamed Bashe, Minister of Agriculture of the United Republic of Tanzania observed "Africa has the youngest population. Africa has over 65% of land that hasn't been utilized. The future of Africa will be best served if African countries collaborate with each other…," he said.
Dr. Philip Isdor Mpango, Vice President of the United Republic of Tanzania said; "We must capitalize on our demographic dividend, vast resources, and strong women to realize food systems transformation." "Each one of us is equally and divinely entitled to the right to food," he added.