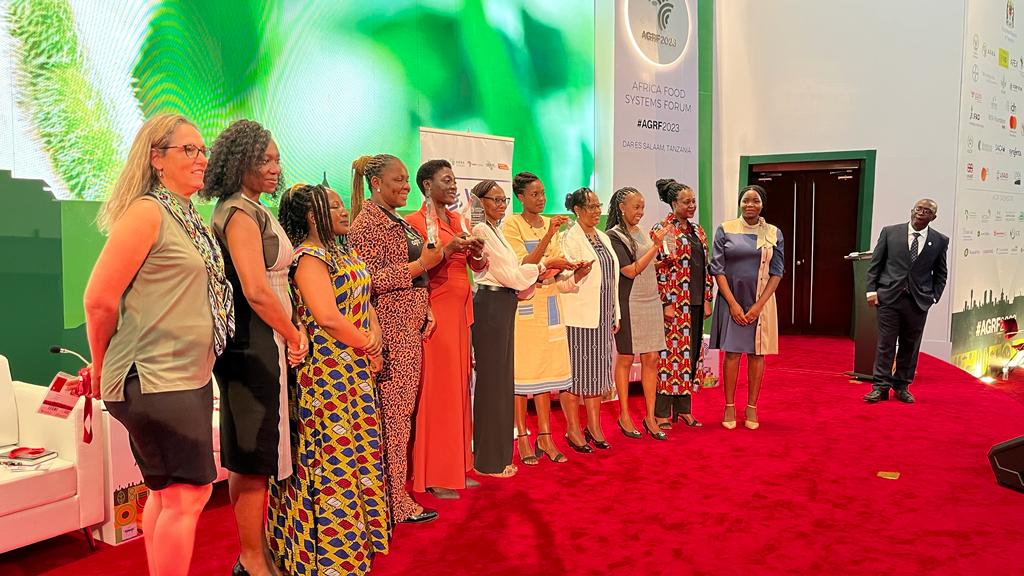 Founder of the Bamboo Bikes Initiative Bernice Dapaah has won the Outstanding Value-adding Enterprise category award at the 2023 Women Agripreneurs of the Year Awards (WAYA) in Tanzania.
The Ghanaian social entrepreneur beat competition from 569 other contestants from across the African continent to win the award which was presented to her at the Africa Food Systems Forum, formerly known as AGRF, in Dar es Salam.
AGRA president Dr. Agnes Kalibata presented the award to Ms Dapaah who is also CEO of the Bright Generation Community Foundation. She and 3 other winners take home a cash prize of $85,000 to support their business ventures.
Bernice Dapaah's Bamboo Bikes Initiative addresses environmental degradation through the production of bicycles using environmentally friendly resources such as bamboo. The inspiration for the innovation of bamboo bicycles came out of her fascination for the botanical properties of bamboo and learning from other ingenious inventions with bamboo.
Her work has trained and created employment for youths directly and indirectly and enriched the plantation stock of Ghana through her ambitious effort to tackle the issue of deforestation and ecosystem degradation.
Her Bright Generation Community Foundation also works to empower women and youth with tools to help fight poverty through agribusiness, social enterprise, education, and community partnerships.
The Women Agripreneurs of the Year Awards (WAYA) is a prestigious recognition initiative led by AGRA and launched in 2021 as part of AGRA's flagship VALUE4HER program. WAYA honours exceptional African female agripreneurs who have achieved excellence within the agricultural value chains and showcased remarkable innovation in contributing to food security, climate resilience, and the empowerment of women and youth.
Through the WAYA initiative, AGRA strives to inspire and empower a new generation of women agripreneurs, driving sustainable and impactful change in the agricultural sector across Africa. These awards play a crucial role in increasing visibility for successful women, serving as positive role models, stimulating innovation, and fostering ambition among women agripreneurs.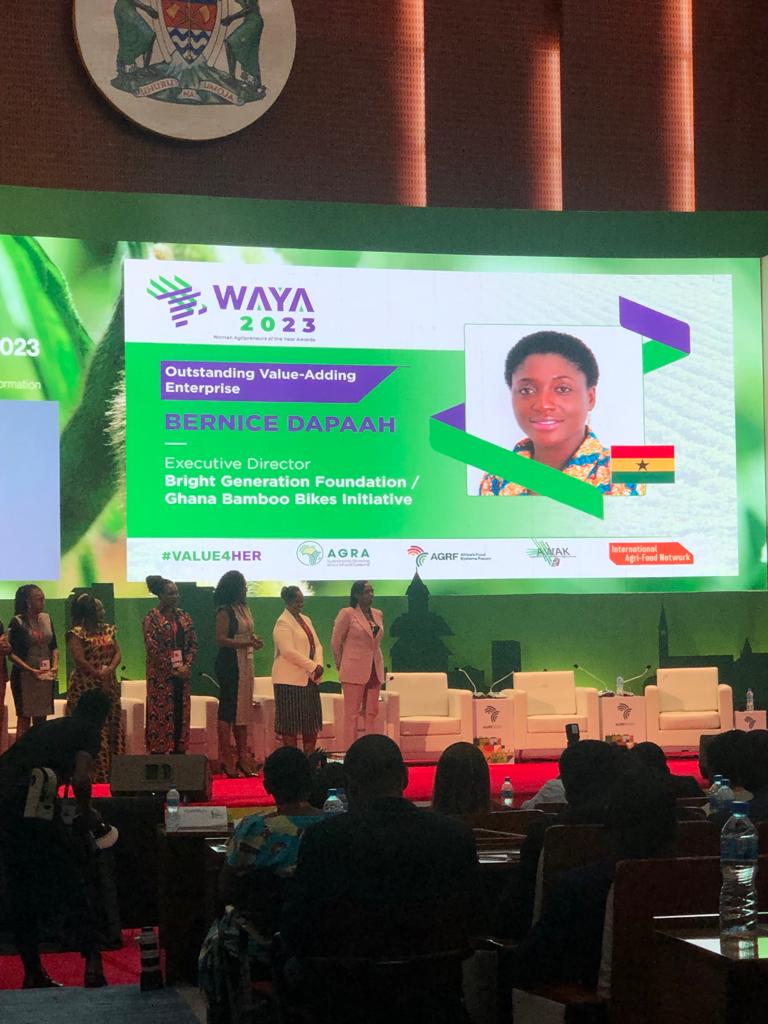 AGRA describes Ms. Dapaah and other winners as an outstanding cohort of women who are driving innovation and growth in African agri-food systems. It says they have demonstrated unmatched innovation and entrepreneurial excellence within their communities and beyond. Their outstanding works have created jobs, increased incomes, and improved food security for many across the continent.