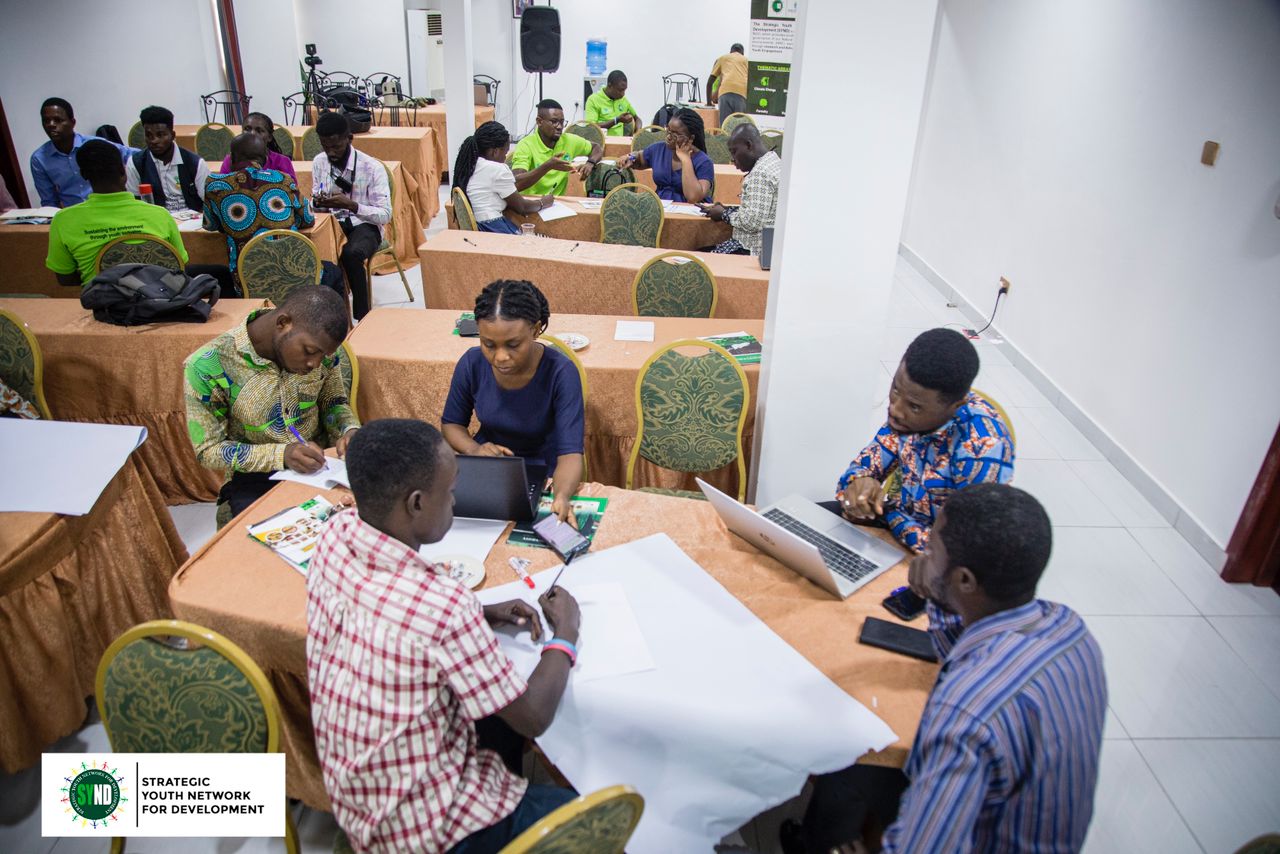 As part of its efforts to help address climate change and problems of biodiversity in Ghana, Strategic Youth Network for Development, a youth-oriented organisation has organized a day of training to explain the "Banks and Biodiversity No Go Policy" as the world grapples with the climate crisis.
The objective of this No Go Policy is to encourage financial institutions in Ghana to only fund environment-friendly projects to protect the environment in Ghana.
The Banks and Biodiversity No Go Policy is a campaign aimed at sensitizing banks to stop financing projects that destroy the environment.
Target
The Banks and Biodiversity No Go Policy training was targeted at 30 journalists  and their media organization on the need for them to report stories related to bank investments that negatively affect our environment, particularly biodiversity.
The banks and biodiversity no go policy is a new campaign plan in partnership with Friends of the Earth (FoE) US aimed at creating public awareness while engaging banks in Ghana (through the Bank of Ghana) and key state and non-state actors on the need for banks to adopt the No Go Policy.
Presentations
Speaking at the training, the Focal Point on Biodiversity at SYND, Gifty Elikplim Agbenyefia explained that over the years, biodiversity has recorded a significant loss and increasing encroachment and development in sensitive areas and ecosystems, many of which represent some of the last, intact habitats for endangered and vulnerable species like wetlands for residential projects in Ghana.
"The majority of extractive or developmental projects have been funded by banks. The sustainability of the ecosystems may suffer greatly as a result of banks financing policies for projects; some of these effects are already apparent in rural and urban communities.
"The solution to this crisis is the introduction of the "No Go Policy"; it is a powerful cross-cutting solution with cross-cutting impacts, as it can simultaneously address climate change and biodiversity policy of the banks.
"I believe that for us to have a greater impact, the media must join forces with stakeholders to bridge the information gap on the policy as this will influence the financing of projects in protected and endangered environmental zones.
"It's our hope that the No Go Policy will screen out the worst projects based on ill-conceived locations which threaten biodiversity" she added.
The Executive Director of SYND, Chibeze Ezekiel challenged the media to use their platforms to hold banks accountable for funding both green and non-green projects.
"It is vital that we take up this challenge and use our voices and pens to create awareness about the significant impact of financial institutions on our planet's well-being.
"Let us work together to encourage financial institutions to prioritize funding for environmentally-friendly projects that promote sustainable development and protect our natural resources.
"By doing so, we can help build a more resilient and sustainable future for generations to come.
Banks are key in biodiversity conservation and protection, as they have a significant role in financing infrastructure projects; these projects can be destructive to the environment if not properly planned and implemented, especially when they involve large scale mining or logging " he mentioned.
Appreciation
A journalist with Peacefm, said that the training and knowledge sharing practice has been an eye opening one to him.
"We are excited to be trained and equipped with more information about the Banks and Biodiversity No Go Policy.
"We are going to join forces to hold banks and financial institutions accountable for their role in driving biodiversity loss, fragmenting critical ecosystems and harming wilderness areas.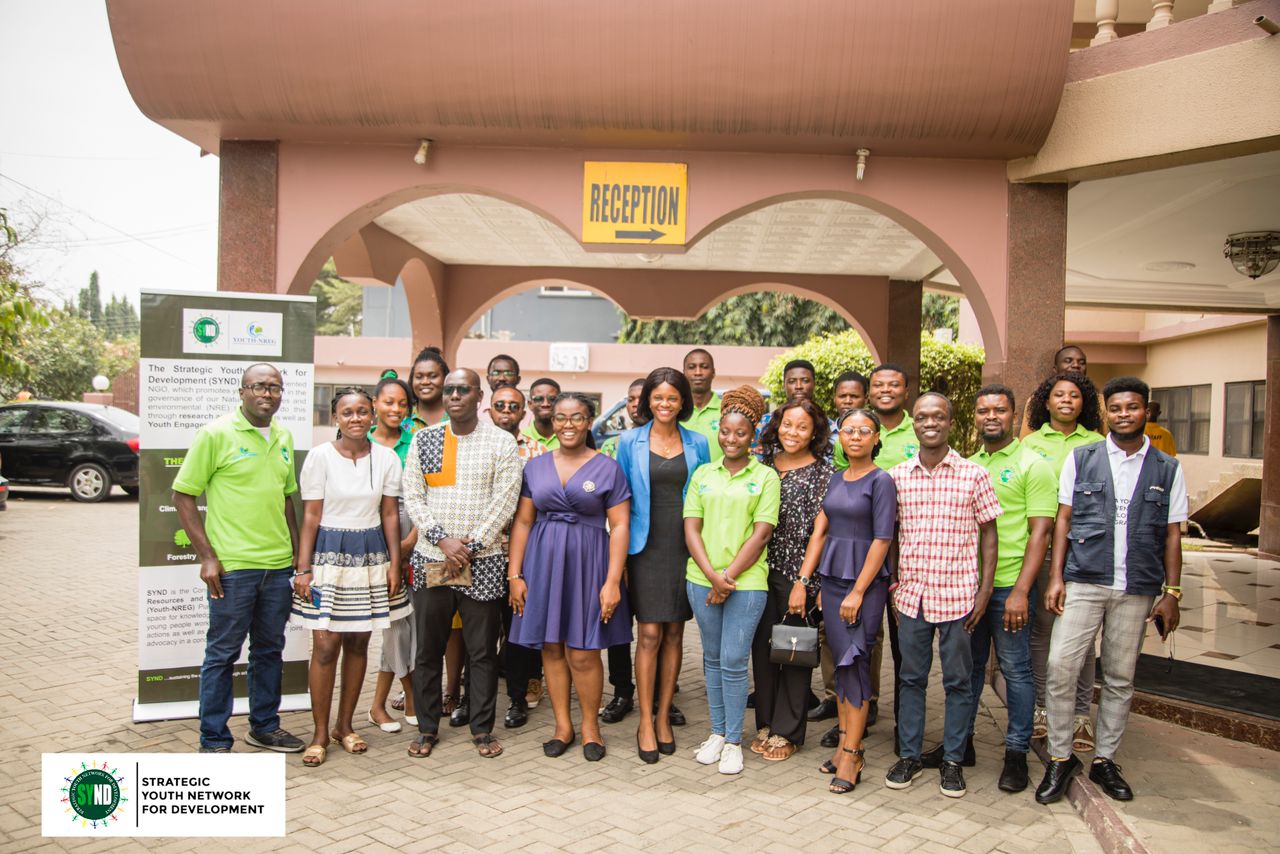 We are grateful to Strategic Youth Network for Development for opening their eyes to this very important policy on sustainability" he said.
Present at the training were Enoch Nyane, Ishmail Bader, Lord Hanson, Prince Yeboah Okyere, Nana Miriam Yussif and Felicia Afunyabea (Biodiversity Team) at Strategic Youth Network for Development.