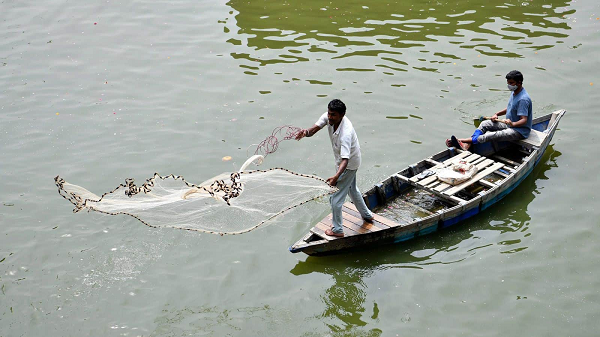 In 2021, Ghana imported nearly $290 million worth of seafood and fish products, an increase over the previous year's amount of $288 million.
But why will the country import so much seafood and fish products when it has been blessed with a coastline spanning hundreds of kilometres, unlike some countries which are landlocked?
Apart from that, a vast expanse of the Volta River, the largest river basin in sub-Saharan Africa, which passes through six West African countries, is also shared by the Volta, Eastern and Northern regions of Ghana and provides some of our fish needs.
Other big rivers are found in most of the regions of the country and offer a vocation to communities bordering those water bodies, as well as provide fish and other produce of aquaculture for indigenes and other people.
In spite of all these, the fisheries sector is saddled with major challenges and, if care is not taken, it could lead to a total collapse of the whole industry.
The pointers are in the massive importation of seafood and fish products from other countries because the current supply is inadequate to meet local demand.
Not too long ago, the country could boast of the State Fishing Corporation, Mankoadze Fisheries, among others, which had big fishing vessels and trawlers and huge cold stores which ensured that there was enough fish and marine products to go round all-year round.
The fisheries sector was also booming, with our fishermen landing big catches, fisher folk engaging in brisk business and those in the value chain finding worthy vocations.
Now wholly Ghanaian-owned companies, such as Mankoadze Fisheries, are no more and gradually the local industry is going into oblivion, with fishermen ruing their low catches, despite the introduction of a closed season of fishing and the creation of a Ministry of Fisheries and Aquaculture to see to the growth of the sector.
While we laud the government for its efforts at sustaining the fisheries sector through the supply of premix fuel and the construction of landing beaches, the challenges inherent in the sector need more robust actions and policies to ensure that our fisheries industry is not made to die prematurely.
As indicated by the National Fisheries Association of Ghana (NAFAG) recently during a visit by the Daily Graphic, we are gradually ceding our fisheries sector to foreigners, especially when it comes to trawling and being in charge of the business
Sadly, we see that, as has been the case with farming, where we are still using rudimentary implements, such as hoes and machetes, instead of mechanising our agriculture, when it comes to fishing too, we still depend on our canoes, as we have done for many decades.
In view of that, we have had to give leadership in the business to Chinese and Korean fishers, while we are content to play second fiddle to them.
We need an immediate radical policy change to equip our local fishermen with the requisite training at the Ghana Maritime University, as used to be the case years ago, so that they become abreast of modern, efficient and sustainable methods of fishing.
We also need the banks to go to the rescue of our fishermen, so that they are able to upgrade the fishing gear. Competitive fishing is no longer just canoe and paddles or outboard motors, as we are practising here.
In fact, we need to practise scientific fishing, so that we can sustainably fish our waters that nature has generously bequeathed to us and be able to even export products to countries in the sub-region.