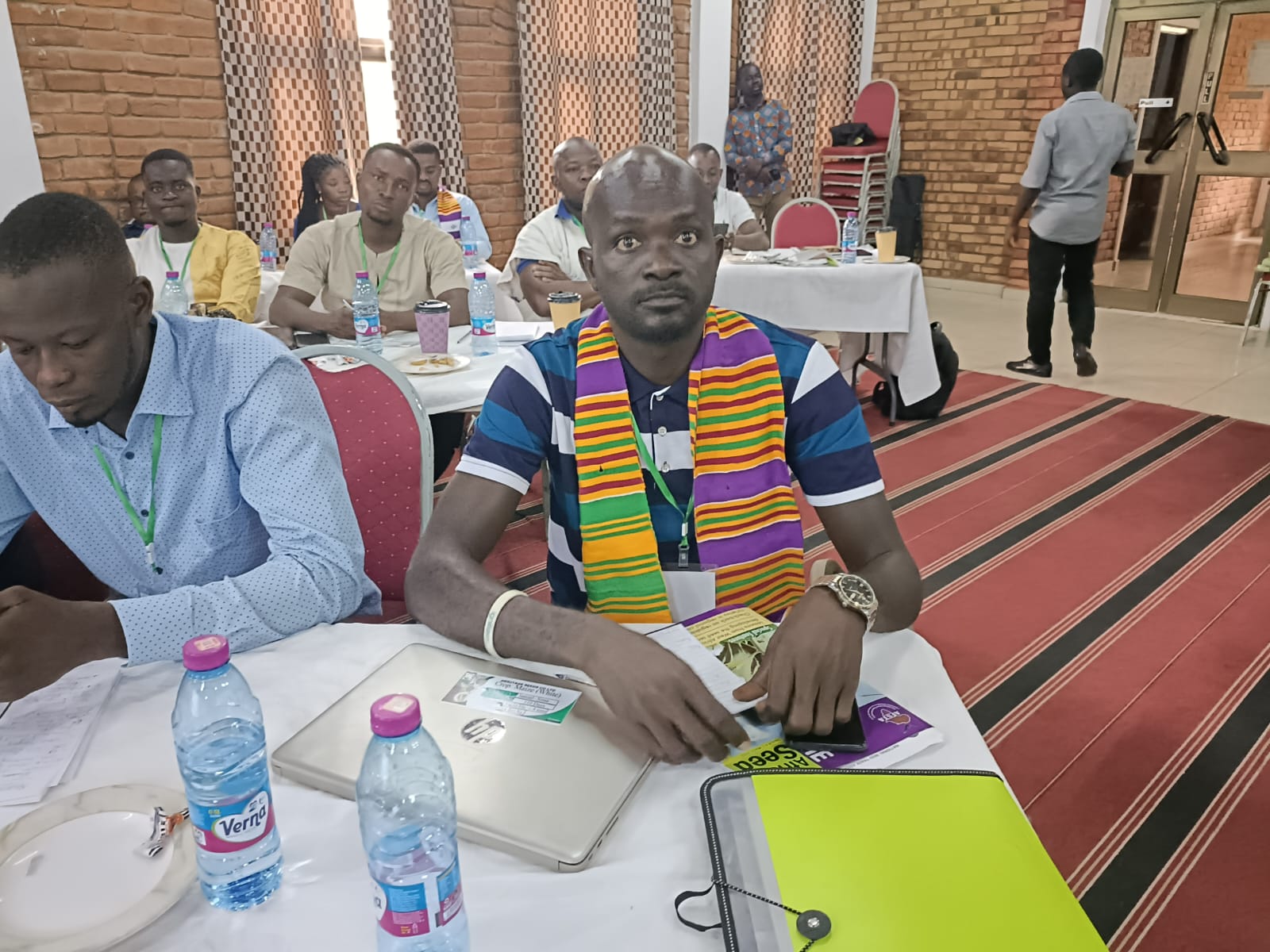 The seed sector in Ghana should be ready to negotiate for the uptake of biotechnology products, a leading seed company official has said.
While addressing members of the National Seed Trade Association of Ghana (NASTAG) shortly after being elected, as the president of the association, Dr Amos Azin Rutherford told the association members that the conversation on GMOs should be taken to the next level to discuss royalties, licensing, upscaling and trade issues.
He said seed people must now open up to such discussions noting that awareness trainings are no longer in vogue because farmers want high yielding products with less spraying of chemicals which he noted is burdensome to farmers.
He noted that many seed companies are misinformed about various aspects of biotechnology hence they have fear of the unknown yet the facts have been laid bare and it is upon them to negotiate for the technology and make sales out of them.
He added that Ghanaian seed companies should take advantage of the Bt Cowpea by partnering with technology developers to secure their share of the market for this Crop which will soon become available to farmers in the country.
"Farmers in Ghana want high yielding materials including the GM varieties, it is our work as the seed companies to ensure we provide them with high yielding materials, not otherwise," he said.
He added that, "The main problem we have and which we must address is the fear of the unknown by our members. There is still fear that multinationals will drive local seed companies from the market. Providing them with correct, timely updates and showing them how it is a win-win situation will help local seed companies to understand and embrace biotech issues."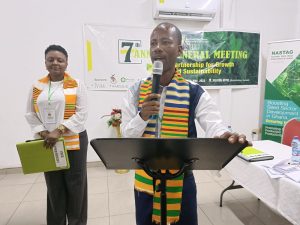 According to Mr Seth Havor of Yonifah Seeds, his seed company is willing to plant the Bt Cowpea seeds because he knows they are high yielding and will give him great return on investment.
To Dr Yaw Gya Akyereko of PAG Farms, Wenchi, his support for the technology stems from the fact that he knows of the benefits of the technology and that Ghana stands to gain from the technology if the seeds become available.
On his part, Abdulai Abukari who represents Northern Sector at the board, he vouches for the technology because he believes that there is space for technology in Ghana through numerous calls he receives after a radio program that he appears in frequently in Ghana. "Farmers want the technology, so as seed companies, we cannot stand on their way," he said during a discussion on GMOs and while reacting to a presentation by Aghan Daniel, AFSTA Communication Officer during NASTAG's annual general meeting.
Aghan told the seed companies that Open-pollinated varieties still dominate the seed market in Africa with a score 54.7% as per research carried out in 2021 by Mordor Intelligence and released in 2022. He added that hybrid seeds have a market share of 45.3% in terms of value in 2021. On biotech he said that seven countries with commercial Biotech Crops: Nigeria, Malawi, Sudan, Eswatini, Ethiopia and South Africa.
Zeroing in on Ghana, Aghan informed the meeting that since 2012, the National Biosafety Authority (NBA) has approved the confined field trials (CFT) of four crops namely Cowpea (set to become the first genetically modified crop to be grown in the country), rice, cotton and sweet potato which have been modified for various desired traits.