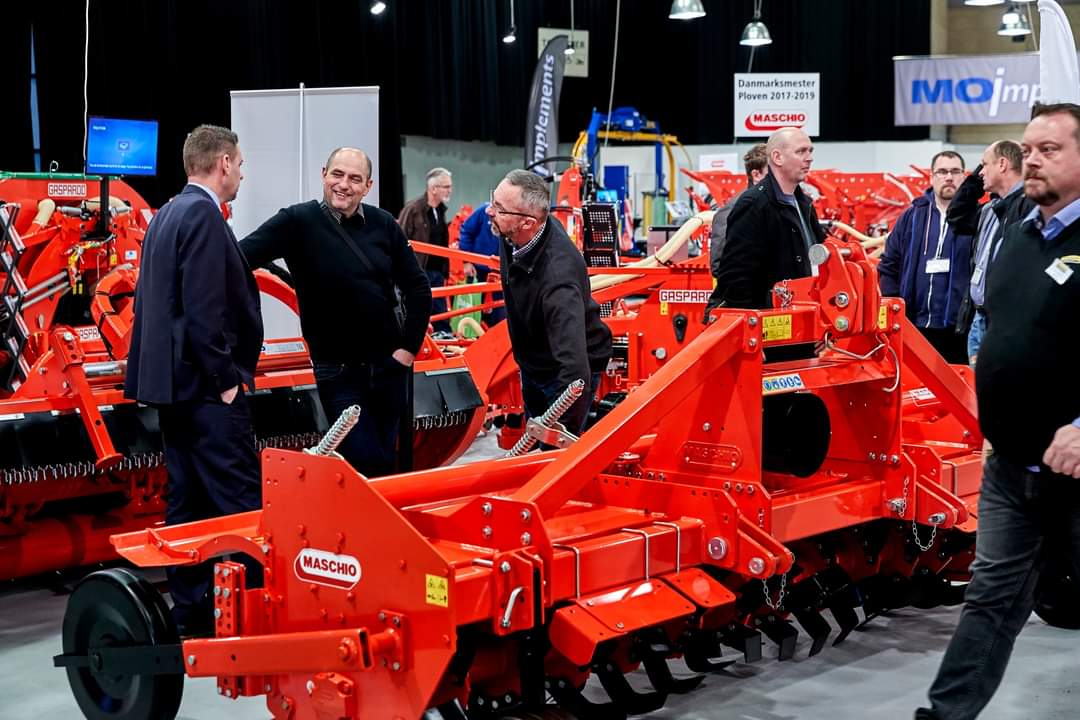 The support for Northern Europe's largest agricultural fair in Herning is, as is tradition, great.
The same is the joy of anticipation among the exhibitors, who look forward to meeting new and existing customers, presenting product news and using Agromek as a crucial gathering place and showcase
With less than a month until Agromek, more than 500 exhibitors have secured a stand at the fair, which runs from 29 November to 2 December in MCH Messecenter Herning. Four years have passed since the last edition of Northern Europe's largest combined agricultural fair, and the exhibitors are therefore looking forward to meeting, sharing knowledge and getting to know each other in Agromek's extraordinary setting. This also applies at Skjern Maskinforretning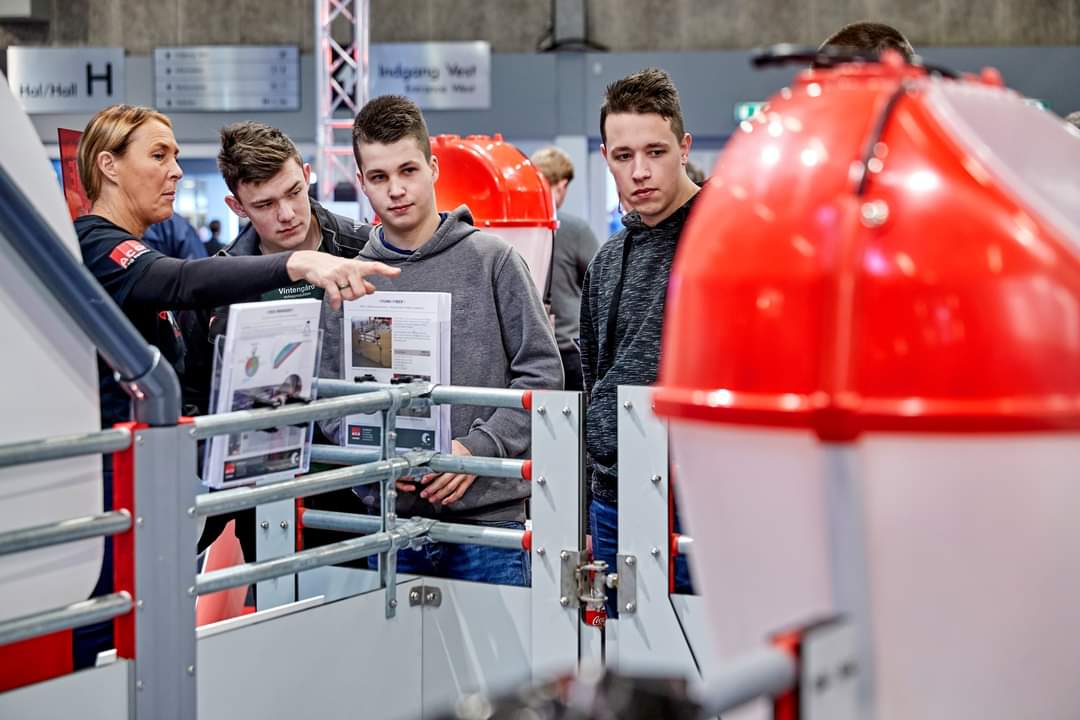 Agromek brings the industry together and embraces its entire breadth, and that means a lot. Many of our business partners can be found here, and the fair therefore manages a wide range of beneficial synergy effects. All in all, one of the best things will be seeing all the people again and of course showing our machines and equipment to the customers.
After all, we are dealing with large machines that the customers want to be able to feel and sense, and Agromek also has that option. We will also be showing news from New Holland at this year's fair, says marketing manager Heidi Rømer, who also highlights the positive aspects of the visibility that the fair ensures its exhibitors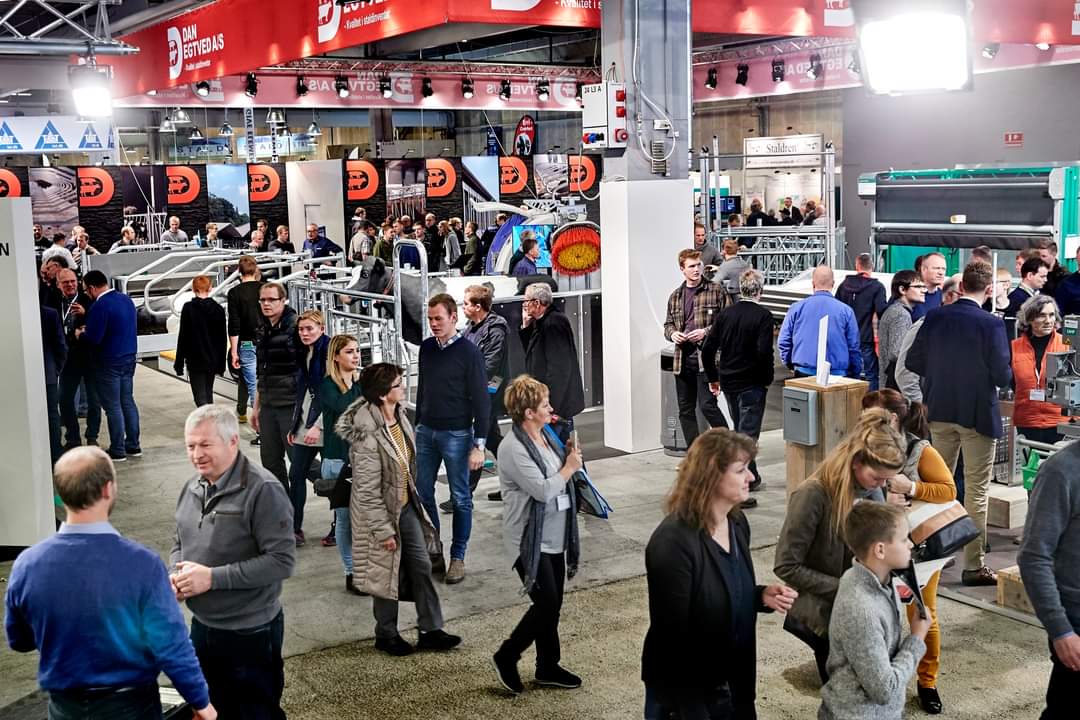 A communication platform without parallel Precisely the visibility and the opportunity to meet both new and existing customers is also of great importance to SKOV, which supplies climate solutions, farm management and digital services for animal production.
Agromek is the best fair for us and an unparalleled communication platform, and the fair is a rare opportunity to invite all our Danish customers at the same time. We know that customers value the opportunity, and it is great to feel that the interest in participating has really returned after corona. Agromek is our primary mouthpiece in relation to the industry as a whole, and it has great qualities both professionally and socially, states marketing manager at SKOV Stig Jørgensen.
He goes on to say that the company brings, among other things, new solutions for filtering incoming air in stables and solutions with a strong focus on energy saving.
Agromek has value for the entire country
Energy saving is also a central focus area at SKIOLD GROUP, which, among other things, supplies digital solutions to pig producers. Just like the other exhibitors, the company is committed to Agromek's great importance for the industry.
Agromek is super important for the industry.
If Denmark wants to continue to be a pioneering country within the agricultural industry, we need to have a common showcase of high caliber. A place where we can show the world what we can do.
Agromek gives us that showcase, which is why the fair has great value, not just for the industry, but for the whole country. In addition, Agromek has great branding value and is a perfect place to find out what else is going on in the industry. And then we all just need to see each other again, says SKIOLD GROUP marketing manager Heidi Agerbæk.
At Agromek, chairman Sten Andersen is pleased with the broad and massive support for the fair from the exhibitors – both the new ones and those who have a long history at the fair.
The positive statements from the exhibitors and the great anticipation we experience from many sides mean that we look forward even more to opening the doors on 29 November, if possible.
At the same time, we are pleased that we continue to receive registrations for the fair, so that we can now offer more than 500 exhibitors, says Sten Andersen, adding that there are still a few places available for those who have not yet registered for Northern Europe's largest collective agricultural fair.
Agromek 2022 takes place November 29 to December 2 in MCH Messecenter Herning