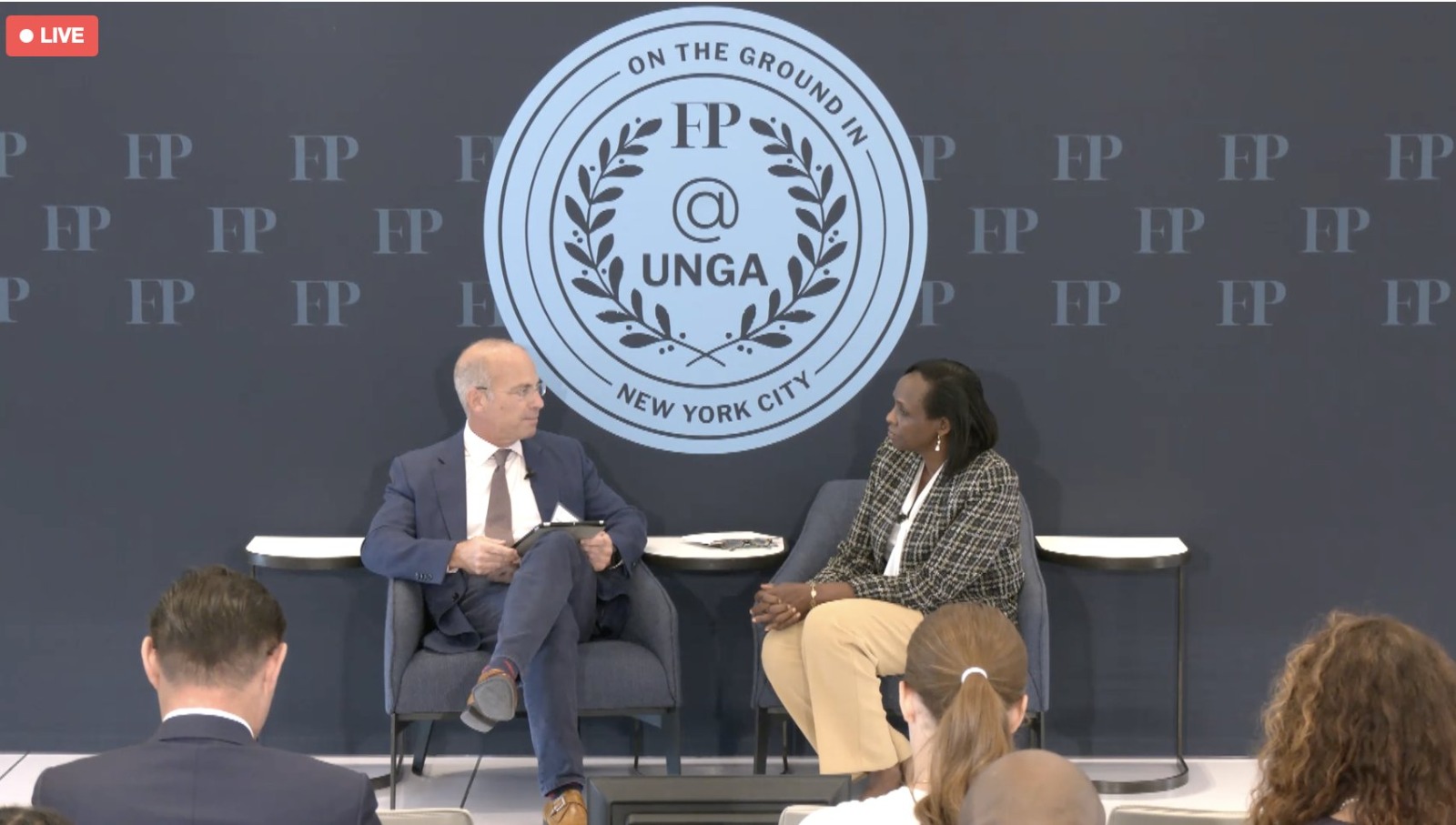 GRA President Dr. Agnes Kalibata is urging African governments to prioritise intra-regional trade on the continent to help ensure food security.
Speaking at the Food + Forum on the sidelines of the 78th United Nations General Assembly, she expressed concern; "Intra-Africa trade is currently at 15%. Africa does not trade with itself on food. Africa gets food from everywhere else except Africa."
"There exist opportunities for the continent to eat what we produce, and produce what we eat. This is the food systems transformation needed for the continent," she said.
Organised by the Foreign Policy Magazine, Dr. Kalibata spoke on the theme; "Tilling the Future: Transformational Solutions in Agriculture." It was moderated by Foreign Policy CEO and publisher, Andrew Sollinger.
She said to continue transforming agri-food systems, Africa needs to address climate change as an urgent and pressing problem that demands immediate attention.
"The hunger we are seeing is a combination of so many things. But the bottom line of it all is the issue of climate change. Africa will struggle to feed itself if we don't deal with the issue of climate change… This is a whole combination of things we are seeing and it will get worse," she warned.
She called for immediate actions to "ensure smallholder farmers have the resilience needed for sustainable farming, and are planning ahead."
"Africa needs to foster resilience in agriculture. Doing so, we'll secure our future and also create vital employment opportunities," she said.
Dr. Kalibata said Africa needs to prioritise indigenous crops and diversify the kind of crops grown on the continent to survive climate change.
"Africa has a diversity of commodity crops. We need to tap into this diversity more. For example, Africa has surprised the world in surviving the Russia – Ukraine Crisis, because of this diversity," she said. "We need to market African indigenous crops more," she added.
The AGRA boss called for "a different transformational plan for Africa's food security." "We need a Marshall plan that will invest in the food systems in real-time," she added.