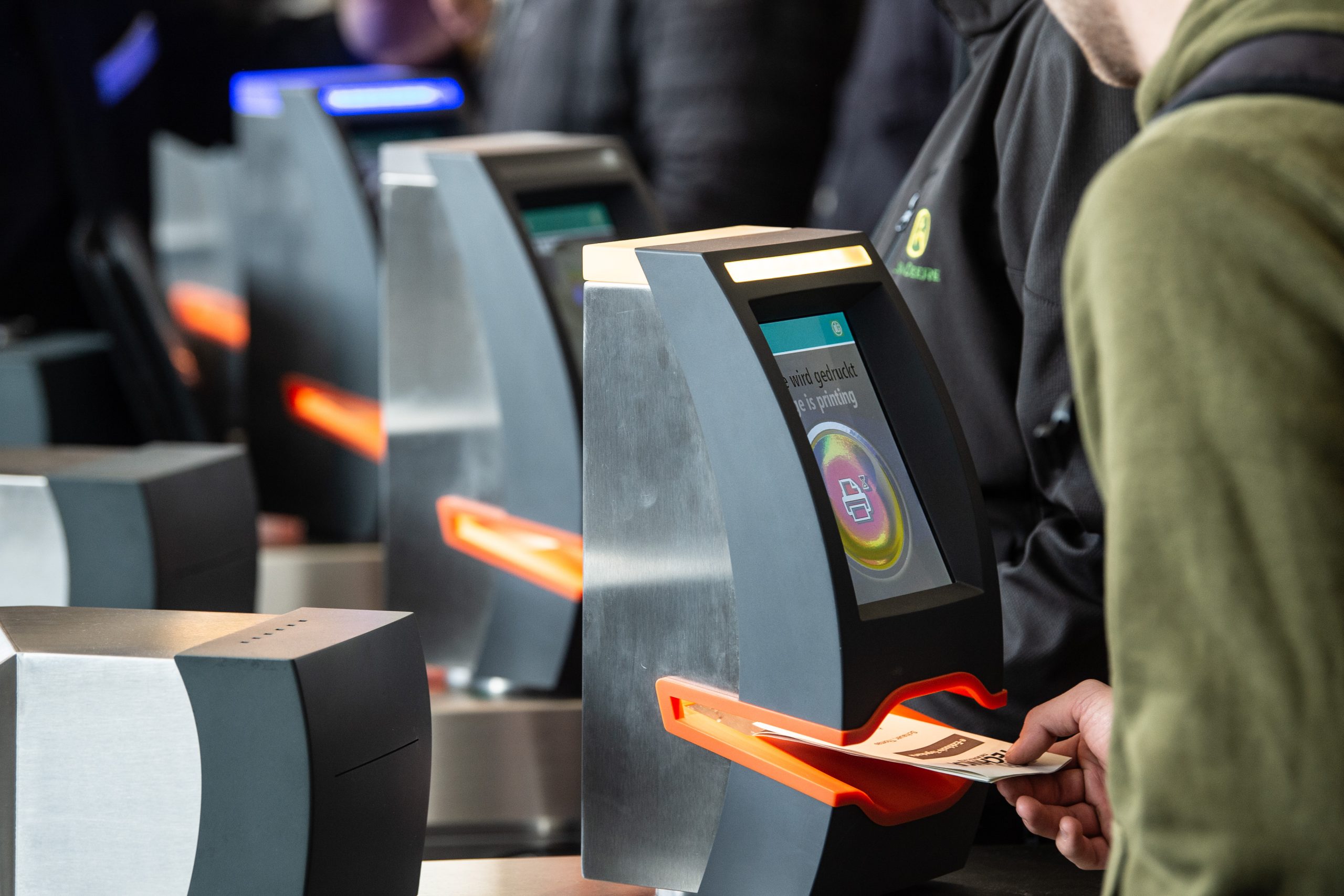 2,600 exhibitors expected – All leading agricultural machinery manufacturers represented – Technical program with 'expert stages', spotlights and conferences – Sale of "Green Tickets" to promote reforestation projects – Dedicated trains within Germany to Hanover planned – 12-18 November 2023 at the Hanover Exhibition Grounds, Germany
(DLG). Agritechnica, the world's leading trade fair for agricultural machinery, will be held in Hanover, Germany, from November 12 to 18, 2023. The exhibition grounds are fully booked. Agritechnica's organizer DLG (German Agricultural Society) expects around 2,600 exhibitors from more than 50 countries. Partner events include Systems & Components, the B2B marketplace for the international supplier industry of the agricultural machinery and off-highway sector, and the "Inhouse Farming – Feed & Food Show," the new DLG platform for the self-contained agricultural and food systems of the future. Tickets for the 24-hall trade fair are now available from the Agritechnica online ticket shop. Visitors can purchase "Green Tickets" and support reforestation projects. As a special service to visitors, various agricultural organizations and travel partners are offering special trains to Hanover within Germany.
"Green Productivity" is the guiding theme of Agritechnica 2023. All the well-known companies in the international arable machinery sector have confirmed their participation at the world's leading trade fair for agricultural equipment, and more than 2,400 confirmed exhibitors are currently listed in the provisional exhibitor database at www.agritechnica.com, with a final 2,600 expected to be present at the Hanover Exhibition Grounds in November. The exhibition program will be complemented by a technical program with 'expert stages', spotlights and conferences on topics such as smart farming, automation, connectivity, autonomous agricultural technology and alternative powertrains. Innovative startup companies and engineering teams will be presenting their offering in the DLG Prototype.Club and in the agrifood start-ups area.
Ticket shop now open
DLG expects over 400,000 visitors from Germany and abroad, who can already now order their tickets from the ticket shop of the world's leading trade fair for agricultural machinery. This year, Agritechnica has launched "Green Tickets", an alternative to the regular tickets, that supports reforestation projects. For every "Green Ticket" sold, one tree will be planted in Germany. The reforestation project is managed by the WeReforest association www.wereforest.com, a non-profit organization dedicated to reforestation sustainability.
Dedicated trains to the world's leading trade fair
Agricultural organizations and travel partners in Germany are also planning special trains to Hanover for Agritechnica 2023. The Rhineland Agricultural Association is offering two special trains to Hannover on November 14 and 16. The first train will depart from Trier and travel via Koblenz, Bonn and Cologne to Hannover-Messe Laatzen. The second train will run from Aachen through the Lower Rhine region to Agritechnica The trains are popular with German farmers as the setting allows for networking and professional exchanges as well as "Vorfreude", a German word meaning joyfully anticipating an event. Current information on how to purchase tickets: https://www.agritechnica.com/en/visit/tickets-opening-hours.
Systems & Components
"Systems & Components" will once again be part of Agritechnica in 2023. A technical forum, industry get-together and B2B platform for the supplier industry, Systems & Components complements the world's leading trade fair for agricultural machinery. Systems & Components provides information on the latest developments and innovations in the field of components for agricultural machinery and related sectors. Key topics include the environment, safety, innovative power train technologies, networking and automation, as well as digital services such as predictive maintenance, 3D printing, cyber security, augmented reality, Artificial Intelligence (AI)I and data management.
New: Inhouse Farming
Controlled Environment Agriculture (CEA) – global food security through new self-contained agricultural production systems – is one of the central tasks of the future. "Inhouse Farming – Feed & Food Show" is DLG's new platform for the agricultural and food systems of the future. Closely networked with agricultural practice, the platform offers technical information, perspectives, innovations and business – from "Feed to Food". Here, suppliers of aquaponics, alternative proteins, vertical farming and cellular agriculture, among others, will be presenting