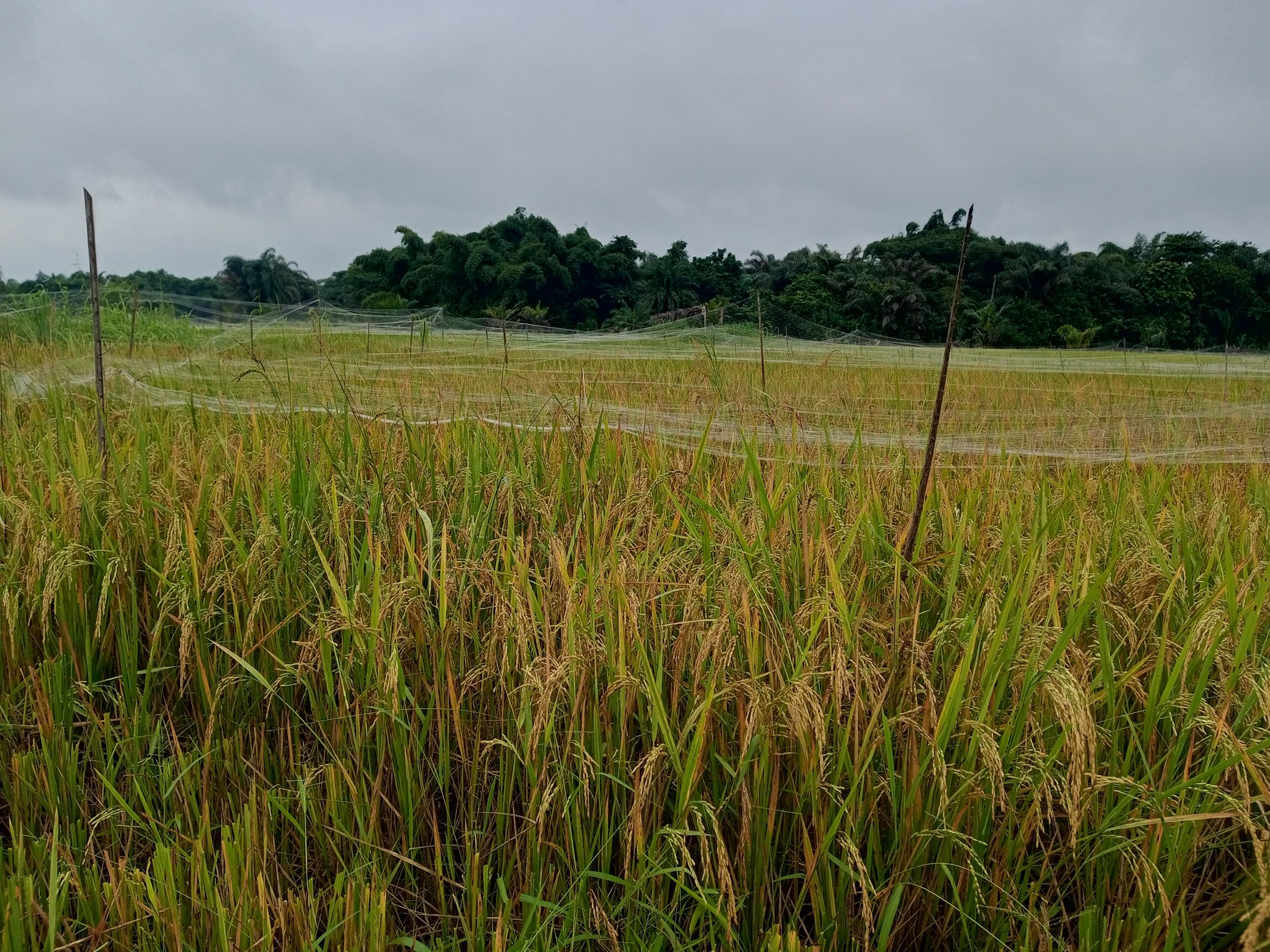 DLG (German Agricultural Society) to support International Rice Congress , 16-19 October, in Manila, Philippines; DLG to apply experience from rice features at Agritechnica and Agritechnica Asia
As part of its cooperation with the International Rice Research Institute (IRRI), the DLG (German Agricultural Society) will support this year's International Rice Congress (IRC 2023), 16-19 October, in Manila, Philippines. IRC 2023 is the largest gathering of the stakeholders of rice-based food systems worldwide. Under the terms of the partnership, DLG will leverage synergies from its international knowledge network and the Agritechnica, the world's leading trade fair for agricultural machinery.
Started in 2002 and held every four years, the International Rice Congress has served as a platform for scientists, experts, and decision makers from the government, private, and public sector to develop evidence-based solutions to the challenges of the global rice sector. Rice, the staple food for more than half of the global population, remains a critical commodity for farmers, consumers, and government decision makers.
"There is an urgency to focus the discussions on how to provide holistic science-based solutions to the combined impacts of climate extremes, looming rice crisis, conflict and economic shocks to the rice value chain. We look forward to meeting long-time partners and collaborators as well as new players in the agri-food, climate change, and nutrition sector and learn from each other," said IRRI Director General Jean Balié.
DLG, known for its Agritechnica exhibitions in Europe and Asia Pacific, will be supporting this year's International Rice Congress with coordinating the co-located trade show and professional communication that reaches its thousands of international crop production contacts, many from the rice sector.
Agritechnica, which takes place in Hanover, Germany, every two years, has in the past included an extensive rice feature, which brought together technical exhibits and practical solutions in rice cultivation, notably from Italy, Portugal and Spain. Together with IRRI, the rice feature was further developed for the audience at 'Agritechnica Asia', a biennial agricultural machinery solutions trade fair held in Thailand, and presented water management, crop protection, harvesting and the specific demands made on machinery and equipment at the last event in 2022.
With its central theme "Accelerating Transformation of Rice-Based Food Systems: From Gene to Globe," IRC 2023 will highlight solutions and innovations that could help address critical issues on agriculture and climate change, food and nutrition security, environmental sustainability, and human and economic development.
"The International Rice Research Institute's capacity to bring together stakeholders in the rice industry and engage them in collaborative discussions, coupled with DLG's expertise in promoting agricultural exhibitions and professional agricultural know-how, promises a dynamic conference," said Katharina Staske, managing director, DLG Asia Pacific.
The DLG's mission is to share agricultural knowledge across borders. "The support of the International Rice Congress with names like Bayer, regrow, Kubota and CNH is a good example of the kind of projects DLG pursues," adds Staske.
By 2050, global rice demand is expected to increase by 30 percent. Countries in Southeast Asia like Thailand and Vietnam are among the biggest rice exporters worldwide. As a result, the region will continue to play a critical role in ensuring global rice supply
Rice machinery solutions for increased efficiency and genetic research are important aspects to meeting future. Bringing rice and technical machinery experts together in one venue at the IRC 2023 is a significant advantage for participants, representing the entire rice value chain – from rice farmers and producers to marketeers and consumers.
The sixth edition of International Rice Congress will be held at the Philippine International Convention Center (PICC), which has recently been declared as a Natural Cultural Treasure for its richness in Filipino history, heritage and culture. Previous International Rice Congress have been held in Beijing (2002), New Delhi (2006), Hanoi (2010), Bangkok (2014), and Singapore (2018). This year's congress will be the first edition held in the Philippines, the headquarters of IRRI.
The last International Rice Congress attracted some 1,500 delegates from 64 countries, including high-level representatives from the United Nations Food and Agriculture Organization, the World Food Programme, International Fund for Agricultural Development, governments of India, Uganda and Singapore, Bayer Crop Science, Oxfam, and Corteva Agriscience. The event also featured over 300 posters with technical details on individual topics and more than 400 research presentations of different studies across the globe.
DLG entered a partnership with IRRI in 2018 to support the organization of its 5th International Rice Congress.
About DLG
Headquartered in Frankfurt, Germany, the DLG strives to increase professional knowledge in agriculture across borders, its objective since the society was formed in 1885 by visionary and engineer Max Eyth. With over 30,000 members today, DLG is a politically independent and non-profit society with membership open to all. Drawing on a network of experts with international expertise as well as subsidiary companies in nine countries, the DLG organizes over 30 regional arable and livestock exhibitions worldwide in addition to its leading international trade fairs, EuroTier for livestock farming, and Agritechnica for agriculture machinery and crop production, each taking place biennially in Hanover, Germany.
About International Rice Research Institute (IRRI)
IRRI is dedicated to abolishing poverty and hunger among people and populations that depend on rice-based agri-food systems. Through our work and partnerships, we aim to improve the health and welfare of rice farmers and consumers; promote environmental sustainability in a world challenged by climate change; and support the empowerment of women and the youth in the rice industry.
IRRI is a member of CGIAR, the world's largest agricultural research partnership dedicated to a food-secure future.
www.irri.org
For more information, please contact: Ruby Shaira Panela, Media Relations Specialist: e-mail [email protected].
Media contacts:
Malene Conlong
Tel: +49 6924788237
Email: [email protected]
Ruby Shaira Panela
Media relations for IRRI
Email: [email protected]