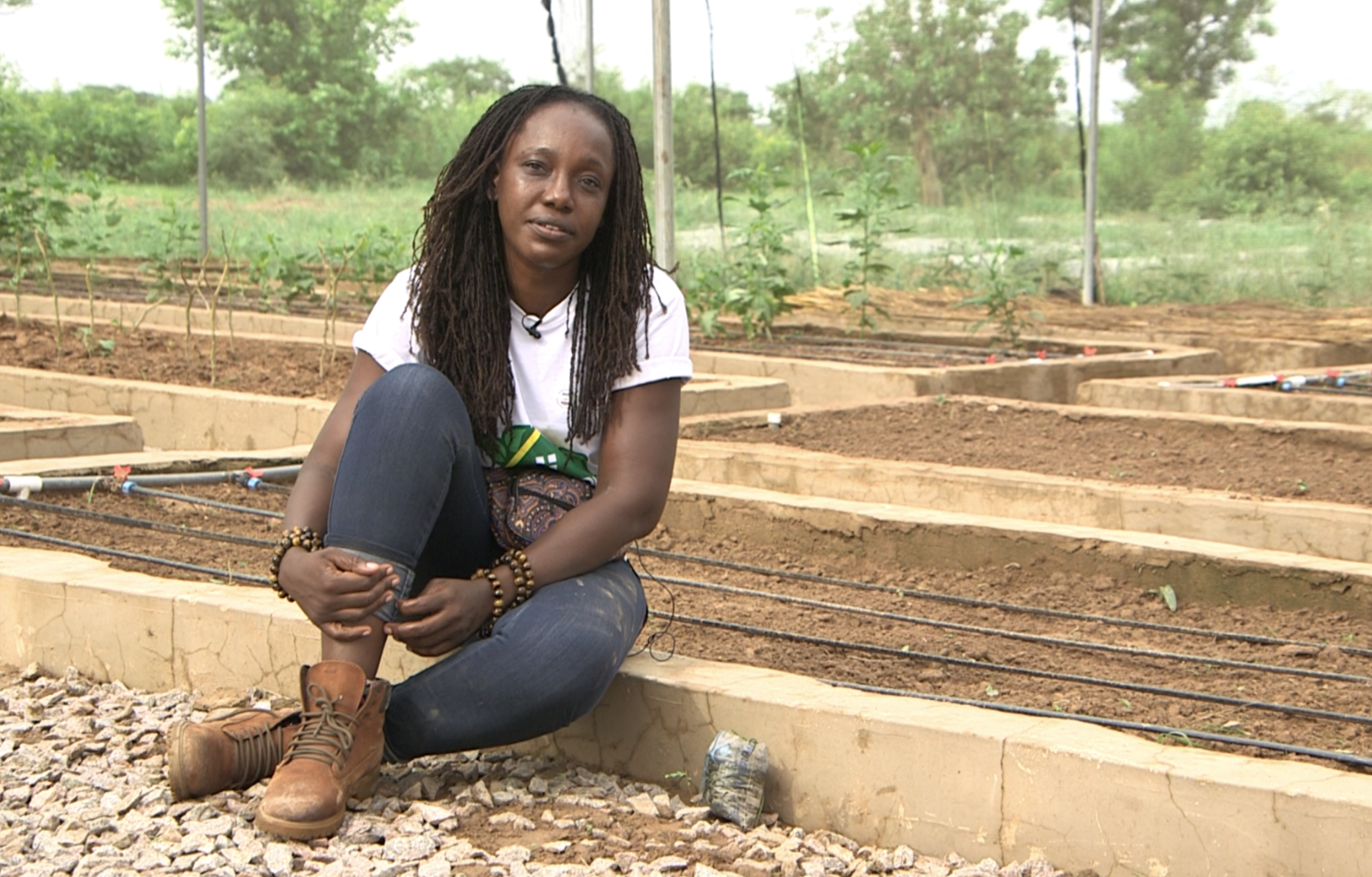 Ghana, like several other countries in Africa, is struggling with the negative impact of climate change. In a country that has almost half of the population engaged in smallholder farming activities, erratic rainfall patterns due to climate change are making it difficult for people to feed themselves.
Extreme weather events including floods and drought have exposed Ghanaians to high levels of food insecurity. Ghana has seen an average of 1 degree Celsius increase in temperature since the 1960s, worsening the plight of many. The country ranks number 111 on the University of Notre Dame's Climate Vulnerability Index, out of 182 countries.
In the northern part of the country which has traditionally had only about 60% of the amount of rainfall the southern part gets, the change in climate has meant more frequent crop failures and increased cases of nutrition insecurity. The Ghana Health and Demographic Survey (GHDS) estimates that 33% of children in northern Ghana are stunted, 11% are underweight, and 6.3% are wasted as compared to the national averages of 19%, 11%, and 5% respectively. The situation has been linked to poor access to highly nutritious foods and balanced diets.
Burning with a passion to help combat the problem of malnutrition in the northern part of the country brought on by climate change and poverty, Alberta Nana Akyaa Akosa who is the founder of Agrihouse Foundation came up with a bright idea to help households set up backyard gardens. The initiative encourages people to use any available space within their vicinities to set up gardens for the growing of vegetables. She named the initiative, the One Household One Garden project.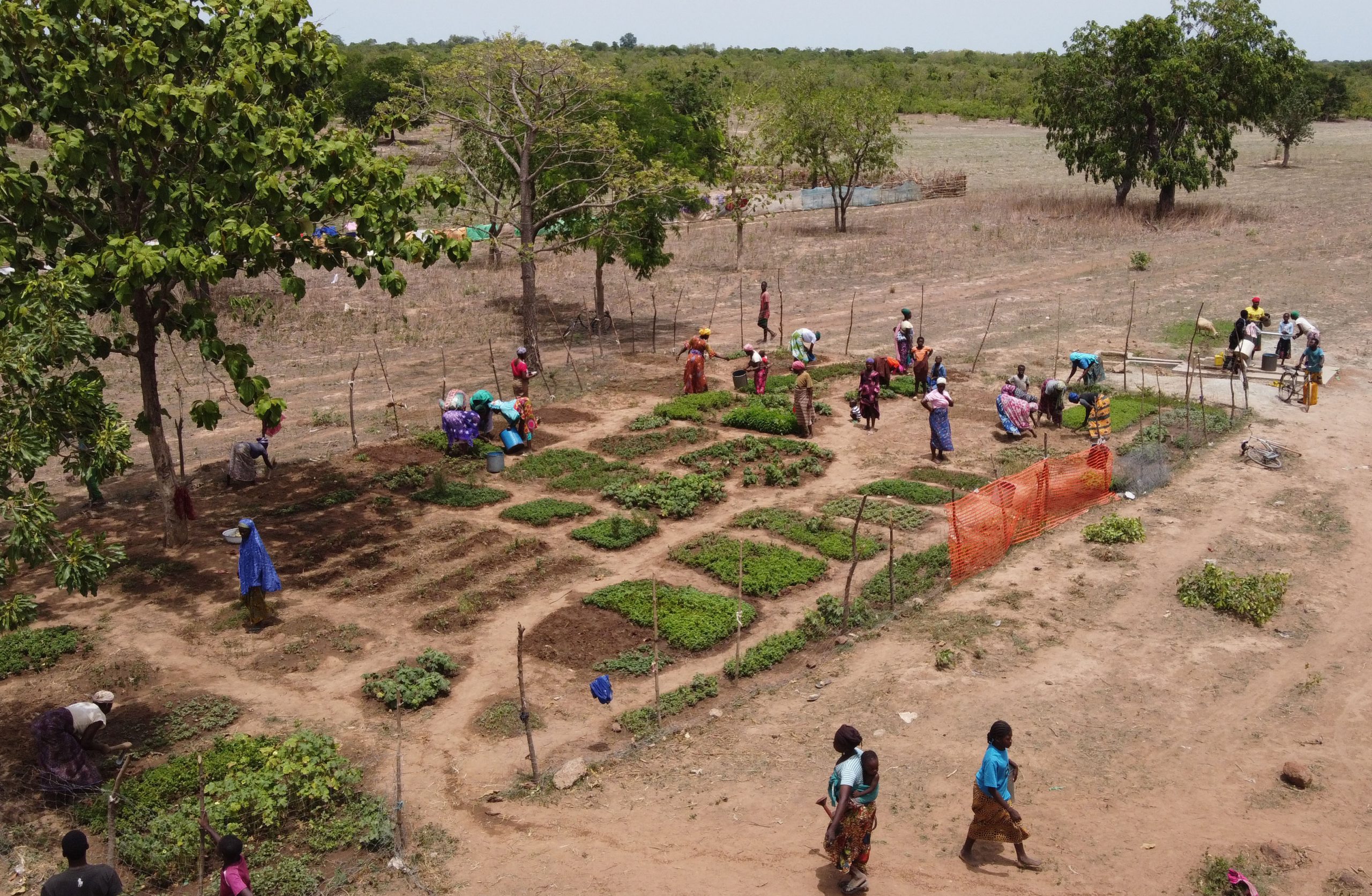 "Through research done with AGRA, we realized households use very little vegetables for cooking. So, the idea is to get them to enhance their nutrition. So, we came together to support these women by giving them training on how to sterilise the soil, nurse seeds, transplant, and supported them with 11 different kinds of vegetable seeds including tomatoes, garden eggs, and carrot," she explained.
"Each household receives this together with watering cans, wellington boots, fencing materials, and a bag of organic compost. And we taught them how to use the Nim tree to prepare their own pesticides…," she added.
Through this initiative, 5000 men, women, youth, and persons with disability in 17 districts across northern Ghana have been supported to establish backyard vegetable gardens. They have not only been provided with inputs but are supported with training to grow their own vegetables for consumption.
The produce from the farms is particularly useful when the residents experience long periods of drought during the dry season, because of climate change. "We have seen the benefit of dry season vegetables. We used to walk from here to Yendi, 7 miles to go and buy vegetables. Even that one was induced with chemicals. But now we are producing organic chemicals here and we are able to consume that. Producing the organic vegetables here is much healthier than the one we used to buy from the Yendi Market," Anatu Ibrahim, leader of the Tusani Women's Group in the Yendi Municipality explained in an interview.
Alhaji Abubakari Mohammed who is the Yendi Municipal Director of Agriculture says the initiative is transforming the lives of his people. "We always have a very long dry season… So, an intervention like this that will engage farmers during the dry season helps them… This project is contributing significantly to survival against the effects of climate change," he said.
"In our context, if you don't get a good yield during the rainy season, you must wait for a whole year for your next harvest. But with a project of this nature, you don't have to wait for that long. You can go into production during the dry season. So, it helps you to absorb the shock of climate change," he observed.
Northern Regional Minister Shani Alhassan Saibu agrees. "Apart from the economic benefits of it, in terms of climate change, the project is very environmentally friendly… We all know that any time after October in the north here, there are no rains again. But because of the conservation methods of this project, we use very small water, and we can grow vegetables," he explained.
Programs Officer at AGRA Dr. Dorothy Effah says Ms. Akosa and the Agrihouse Foundation's efforts at championing the use of organic chemicals will help ensure a sustainable environment. "With pest management, one problem is the indiscriminate use of agrochemicals. But this project educated them on the use of safe agrochemicals. Especially organic. It helps avoid indiscriminate use of agrochemicals," she explained.
Ms. Akosa says the initiative encourages beneficiaries to prioritise the protection of the environment even as they grow their vegetables in the garden. "The One Household One Garden project aims to support the fight against climate change. We encourage beneficiaries to use the simple mediums around them. The sachet rubbers which are all over the place have been very useful for women in nursing their seeds instead of trays. So, the place is very neat and clean and helps protect the environment," she said.
More about Ms. Akosa
Ms. Akosa is a graduate of journalism who decided to venture into the agricultural space after observing there are too many challenges there that her talent and skills can help fix. She set up the Agrihouse Foundation which researches and identifies gaps in the agricultural value chain and then brings various stakeholders together to create solutions. "At the end of the day, we are impact driven and we want to see growth, empowerment, and scale-up within the sector," she said in a recent interview.
Her passion includes supporting women and youth in agriculture, helping people with disability become more productive, and supporting farmers to reach their full potential. A lot of her works seek to help farmers acquire knowledge in good agricultural practices and environmentally friendly production methods.
Her initiatives have provided long-term market opportunities to over 197,000 less privileged farmers in the northern part of the country, boosted the capacity of over 562 farmer-based organisations and aggregators, and helped over 450 agri-businesses to expand. Her initiatives have also provided a platform for more than 22,000 commodity buyers to establish business relationships for the marketing of their produce. She has assisted over 294 young graduates technically and financially to set up businesses through the Agricultural Students Career Guidance and Mentorship Dialogue Bootcamp. Her Women in Food and Agric Leadership training programme has trained, mentored, and empowered over 3,000 women across Ghana.
By Lionel Kadja
Regional Head, AGRA West Africa