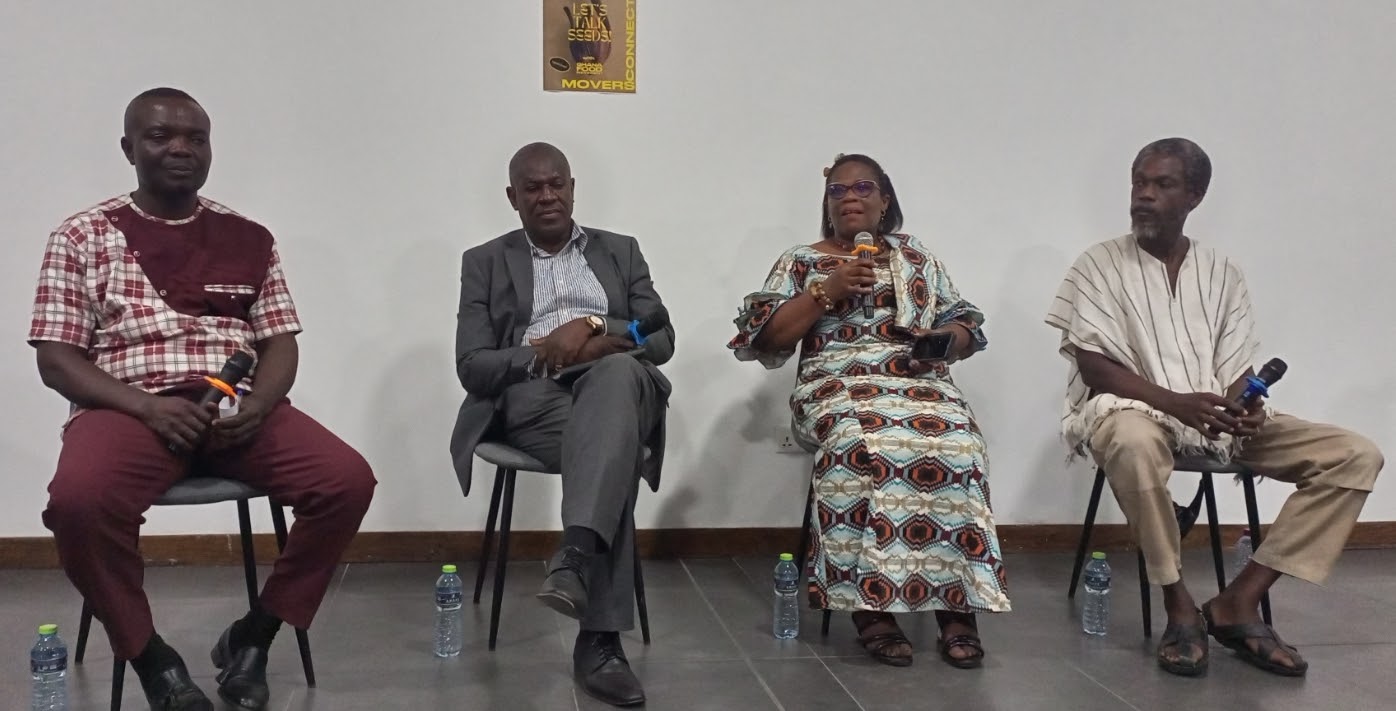 As part of its efforts to help increase the resilience and profitability of African farming in the face of climate change and other challenges, the Ghana Food Movement organized the third Movers Connect: Let's talk seeds in Accra, to which discussed community, district, regional and international seed issues.
The discussion came at a time when experts fear that climate change will worsen existing inequalities within the global trade systems, and the seed sector will not be spared.
The discussion brought in more than 40 key stakeholders from government agencies, academia, students and the private sector, to discuss access to good quality seeds and why it's important now for Ghana.
Speaking at the dialogue, the Dean of School of Agriculture at the University of Ghana, Professor Irene Egyir advised farmers to run their farms as a business and choose seeds varieties or agriculture practices that would increase their yield.
She emphasised that the industry cannot avoid modernization in a changing world like ours we seeing today.
"What kind of seed is important? That's why I have said that for some of my farms, if I get the original seed and it will produce the yields, I will trade in it. Same goes with the conventional seed or the exotic seed. We should note that in everything, there are tradeoffs".
"There is the need for farmers to learn to manage situations and use modules to minimize toxicity.
"We cannot cut off modern agriculture just because of health. We are eight billion in the world, 30 million in Ghana, we need to explore ways of always getting food on the market at affordable prices," she said.
Director of Communications for Food Sovereignty Ghana, Edwin Kweku Andoh Baffour argued that the indigenous seeds have proven to be cheaper, leading more farmers to opt for them in times of increasing extreme prices of seeds.
He explained that the concept of using indigenous seeds was not new to most farmers, who had traditional farming knowledge passed down to them for generations.
"Our farmers were promised of high yield from chemical farming that made them move away from traditional farming methods which I think is the best.
"I think that the Plant Variety Protection Act hands control of seeds to multinational corporations, making small hold farmers dependent on expensive seeds, fertilizers and pesticides and decimating traditional agroecological practices.
"Farmers in Ghana have had their own way of keeping seeds year after year. If these policies are allowed to manifest, Ghanaian farmers will have to change money into foreign currency in order to purchase seeds from overseas firms.
"The economic impact on the lives of the farmers will be disastrous. The origin of food is seed. Whoever controls the seed controls the entire food chain. These seeds are not owned by any African entity, they are owned by American companies" he said.
A patent expert, Emmanuel Sackey reiterated the significance of the Plant Variety Protection in encouraging modernised agriculture in Ghana.
He observed that in order to feed the population farmers must be supported with improved varieties to be able to take care of the population.
"Sometimes there's a lot of confusion about GMOs and the transgenic plants and whether what we are growing to eat is harmful to us or not. But we believe that scientific interventions in the form of providing input varieties are very helpful".
He is hopeful the new Plant Breeders law promulgated by the government will help breeders to produce better varieties for the country.
"I believe we are helping to make our agricultural systems enhanced and also to bring about agricultural productivity," he stated.
Co-director of the Ghana Food Movement, Aimee Wallin explained that the motivation to start a conversation on seeds is aimed at bring the topic close to stakeholders in the agribusiness space.
"We organised this conversation because we think it's important to bring the topic of seed, close to everyone and consumers as well. We realise that seeds are quite tricky to understand. It's very technical and we think that we should engage more in conversations like this because we all eat and all of our food comes from seeds. Again, we realised that there is a division in the seed debate I think most people don't even know about," she explained.