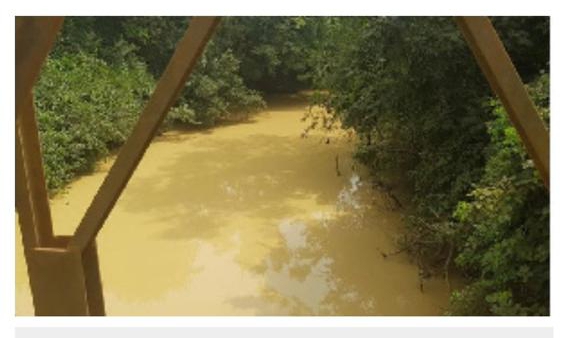 Asokore Mampong Chief, Nana Boakye Ansah Debrah II, has charged his colleague chiefs to adopt at least one polluted river body in their locality to plant trees along its bank.
To him, this approach when wildly accepted would help resuscitate all polluted rivers back to their original status.
The chief also craves metropolitan, municipal and district assemblies to dredge all the polluted rivers to enable the chiefs to kick-start the process.
Speaking on the devastation of illegal mining on river bodies, the chief wants a pragmatic step to be taken immediately to restore all the polluted rivers.
"It is disgusting to note that there is no clean drinking water in the entire Kumasi metropolis and some part of the Ashanti Region, why would we do this to ourselves?" he quizzed.
Some decades ago, residents of Kumasi and its environs were having access to good-quality drinking water from our major streams, but that's not the same today, he lamented.
"As the population grows up in our major cities and development took place, we lost the touch to protect the very streams that give mankind a life to survive", the chief said.
He also blamed the MMDAs for poor planning of cities and towns, observing poor engineering of drainage systems.
The Ghana Water Company is presently spending huge sums of money in the treatment of polluted water to get the citizenry good drinking water.
Crop yields and food systems are also affected by lack of water, since farmers are not getting a good source of water for farming.
Some of the farmers in urban and peri-urban areas have to fall on the polluted water sources to farm their crops
Although surface water is available, the level of pollution limits its usability for food production and drinking purpose.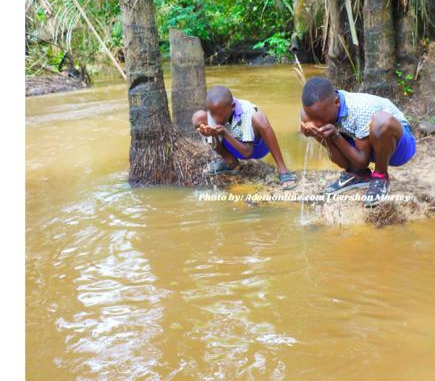 The Asokore Mamponghene is unhappy and wants a stop to the uncultured behavioural approach some Ghanaians have adopted in destroying rivers.
The chief also expects the Lands and Natural Resources Ministry to make its policy of planting trees along the river bank in the next Green Ghana Project.
He cautioned the public to desist from debasing rivers while proposing stiffer sanctions backed by law for culprits poisoning the rivers.