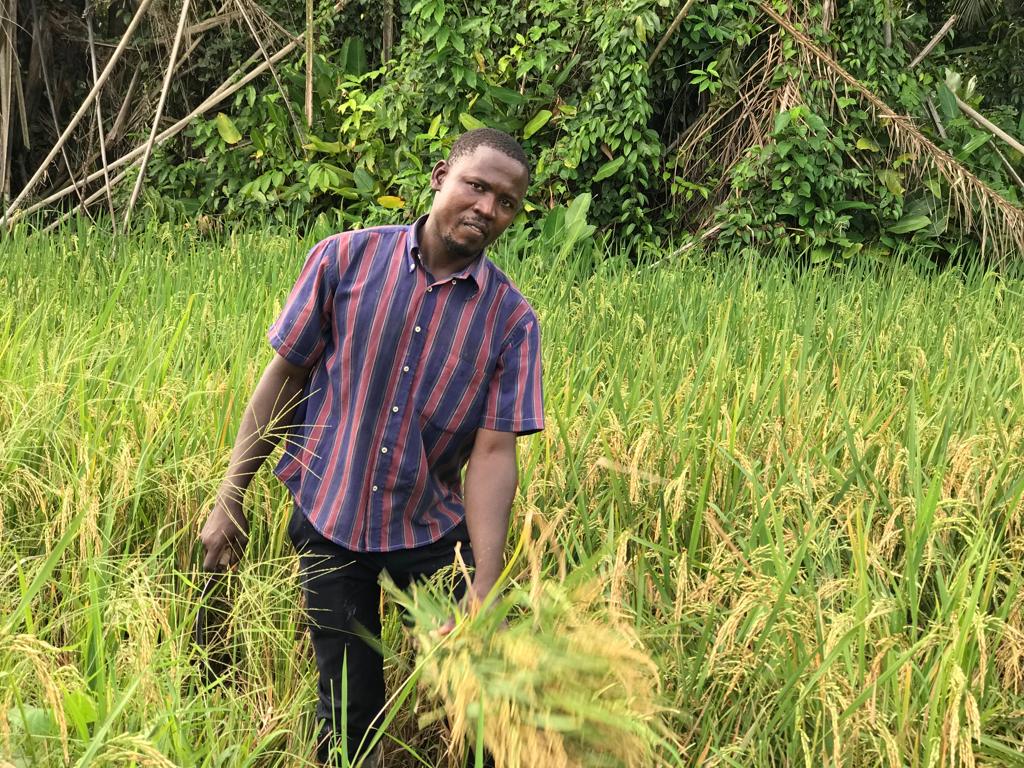 Mr. Haruna Ibrahim, a native of Offinso Anyinasuso in the Offinso South Municipality, defies all odds as a final year accounting student at AKenten Appiah Menkah Skills Training and Entrepreneurial Development (AAMUSTED) by pursuing a farming career alongside his tertiary education.
He is currently pursuing a Bachelor of Science in Accounting Education at the said university. He is set to graduate from his university education in September 2023.
As it stands, Ibrahim has 13 acres of rice plantations at Nsuotem in the Afigya Kwabre North District.
Background
After completing his senior secondary school, he stayed home for a year with no available option to further his education.
Upon facing this circumstance, an elderly woman in Kayera gifted him a parcel of land to start rice cultivation, and another person provided him with free rice seeds for transplanting. This aid helped him explore further to find a vast land to carry out his project.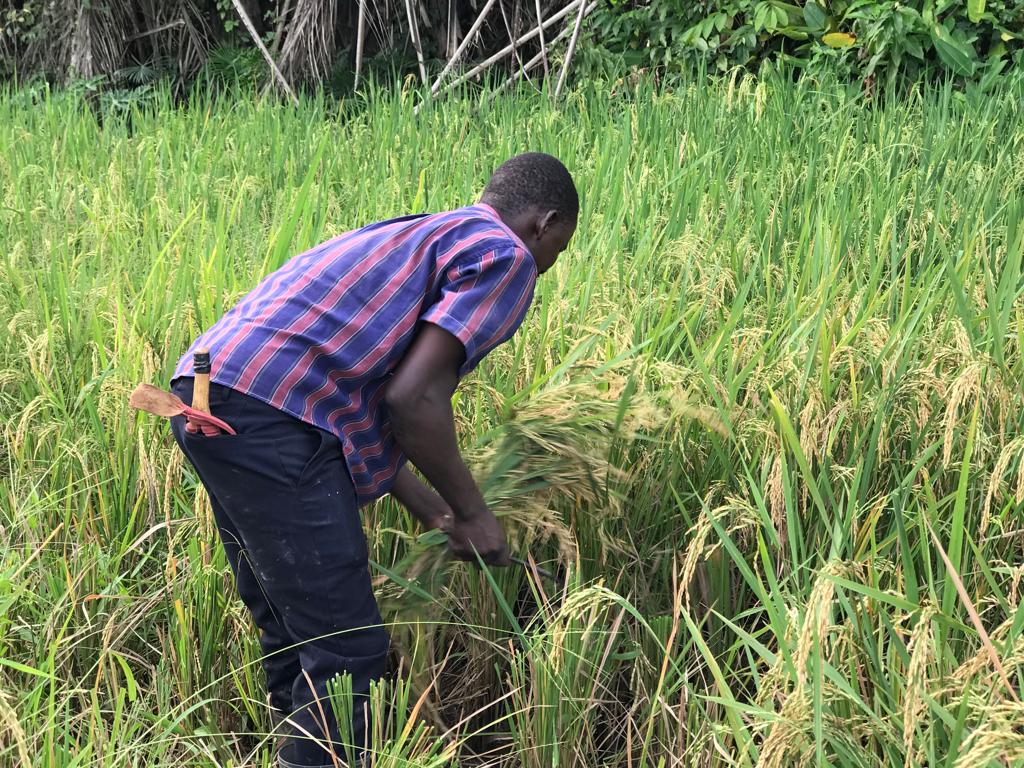 According to him, he had to run a parallel system in life for him to succeed and pursue his career path. As a result, every Saturday and Sunday, he moves from campus to the farm, and during long vacations, this has been his practice ever since he was admitted to the university.
So, he resorted to a rice farming project to mobilize funds to continue his education at the tertiary level. Along the line, he secured that tract of land and began his rice farming business.
The final year accounting student employs the services of laborers to support his farm work during transplanting, weeding, harvesting, and bagging of paddy rice.
Mr. Ibrahim says his interest is to help address the insufficient rice production in the country.
According to statistics from MoFA, between 2008 and 2020, paddy rice production was in the range of 302,000 MT and 987,000 MT (181,000 to 622,000 MT of milled rice) with large annual fluctuations.
The total rice consumption in 2020 amounted to about 1,450,000 MT, which is equivalent to a per capita consumption of about 45.0kg per annum.
"He doesn't understand why a country blessed with vast arable land will continue importing old stocks of rice to feed its growing population," he emphasized. "We cannot continue to be importing old stocks of rice into the country, and it is high time we commit to the available resources and develop the local rice sector."
He is, therefore, asking the government of Ghana and all possible partners to empower the youth within the rice value chain with simple sophisticated machinery to improve local rice production.
He is able to get 160 bags of paddy rice at the end of each production for adhering to the best agronomic practices.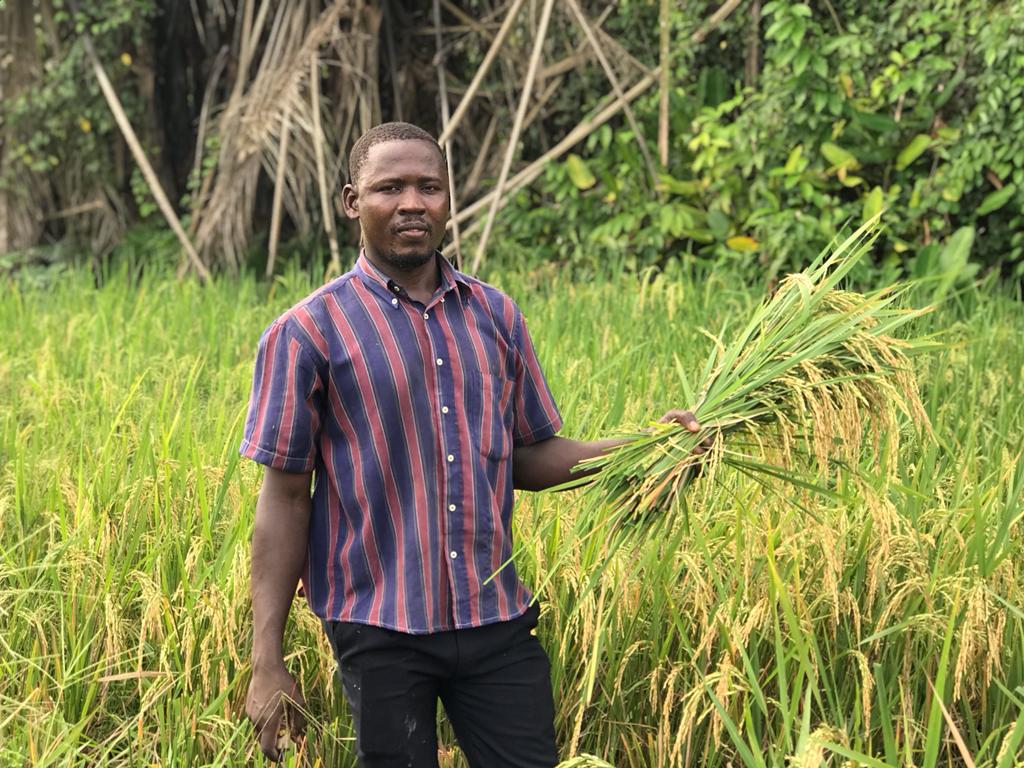 He has observed that he is earning little from his efforts after selling the raw rice to merchants. It is against this backdrop that Ibrahim is considering adding value to the rice production through packaging and marketing to be able to earn more from his labor after each production.
Challenges within the rice value chain that need urgent attention include, but are not limited to, poor road networks to the farm sites, quality local rice seeds, high cost of inputs, abnormal interest rates, packing materials, and packaging machines, he pleaded.
This, he said, can lure more young people like him to venture into active farming to feed the growing population.
"We can feed ourselves without necessarily looking for external help."