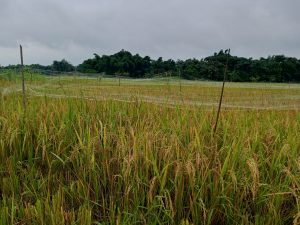 In a world where millions continue to face food insecurity, the Zero Hunger Private Sector Pledge calls upon private companies and organizations to step up and play a pivotal role in alleviating hunger and malnutrition.
The Zero Hunger Private Sector Pledge currently has 44 companies that have pledged a promising USD 508 Million in 47 countries. In addition, FMC and Re-Basket, have joined the Zero Hunger Pledge with a combined commitment of over USD 50 million.
Steve Godfrey, Director, Policy and External Relations, Global Alliance for Improved Nutrition (GAIN) is available to discuss:
Private Sector's Influence: Private companies and organizations possess substantial resources, expertise, and global reach. Their involvement in food systems can be a game-changer, unlocking innovative solutions and increasing the impact of efforts to alleviate hunger and malnutrition.
Scaling Impact: The Zero Hunger Private Sector Pledge encourages collaboration among diverse stakeholders, magnifying collective impact. By leveraging private sector strengths, we can accelerate progress towards achieving Zero Hunger by 2030.
Innovation and Technology: Private sector players are at the forefront of technology and innovation. Their participation in food systems can drive advancements in sustainable agriculture, efficient supply chains, and affordable access to nutritious food.
The pledge reflects a growing awareness among private companies of the need to go beyond corporate giving and to better align their core business investments with sustainable development goals. By focusing on how to align investment and food security, they can make a tangible difference in the lives of millions.