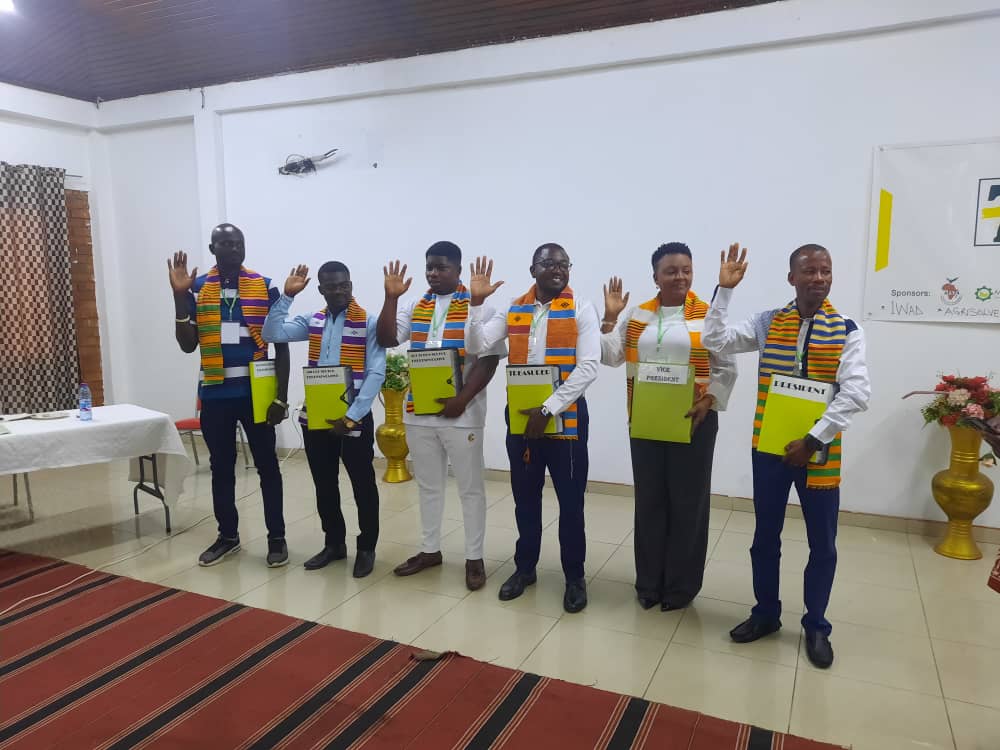 The National Seed Trade Association of Ghana elected its new National Executive Council members on May 25th, 2023, to lead the affairs of the seed sector.
The newly elected Executive Council members are as follows:
President: Dr. Amos Rutherford Azinu
Vice President: Ms. Elorm Goh
Treasurer: Mr. Andrew Nii Adjetey
Northern Sector Representative: Mr. Abdulai Abukari
Middle Sector Representative: Dr. Yaw Gyau Akyereko
Southern Sector Representative: Mr. Oxford Delali Agboli
The election took place at Silicon Hotel in Kumasi during the 7th General Annual Meeting.
In his acceptance speech, Dr. Amos Rutherford Azinu, the National President, called for stringent measures to revolutionize Ghana's seed sector. He emphasized that local seed producers have the capacity to meet the country's seed demand, but they require support from the government and other investors.
Dr. Azinu expressed concern that the Ghanaian seed sector has been relying solely on NGOs and donor agencies for survival, while receiving little attention from Ghanaians.
Looking ahead, the new Executive Council members pledged to promote industry growth and enhance competitiveness within Africa.
Dr. Azinu stated that achieving food security in the sub-region requires improving production through better quality inputs and modern technologies.