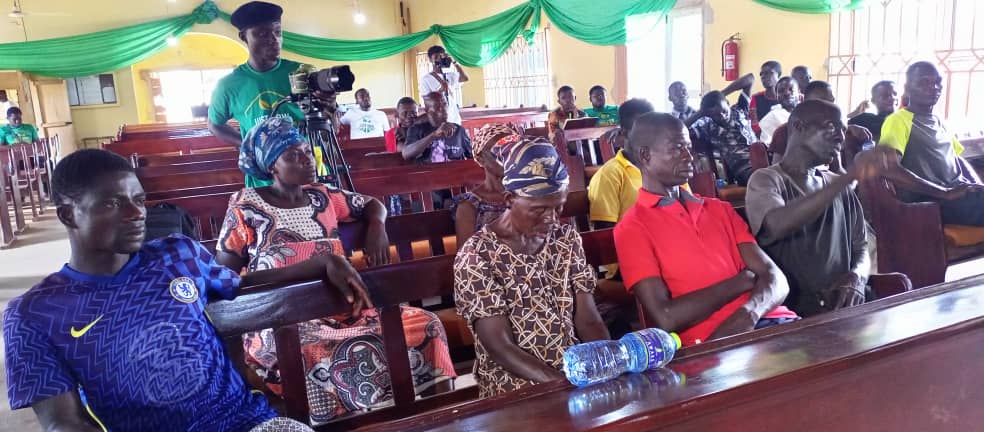 As part of its efforts to help increase the resilience and profitability of tomato farmers in the face of climate change, poor pricing and other challenges, Just Sow organized its first Agricultural Seminar: Let's talk Tomato in Akumadan, under the theme "Reducing Post Harvest Losses: A Pathway to Sustainable Farming" in the Ashanti region aimed at addressing the critical issue of post-harvest losses and officially introducing their innovative agribusiness tool to the farmers in Akumadan and its environs in the Offinso North Municipality.
The seminar brought together key industry experts, tomato farmers, agric extension officers and passionate individuals, all dedicated to transforming the agricultural landscape for the betterment of our country.
Objective
Speaking at the seminar, Sarkodie Ohemeng William, Founder of JUST SOW a non-governmental organization that is specialized in Mechanized Farming Solutions and IT Services for farmers explained that majority of smallholder farmers in Ghana are trapped in a vicious circle.
"They remain trapped in low productivity and high-cost farming practices, thus unable to cope with the market demand and price volatility.
"To crack this challenge, we at JUST SOW, a digital agriculture startup based in Ghana, want to use Artificial intelligence (AI) and the Internet of Things (IoT) technologies to build a sustainable agribusiness model for farmers in Ghana starting from Akumadan.
"Farmers in most developing countries use the same manual methods of farming as their ancestors did centuries ago, as a result, farms are small with fragmented operations and low output and that is the problem we want to solve.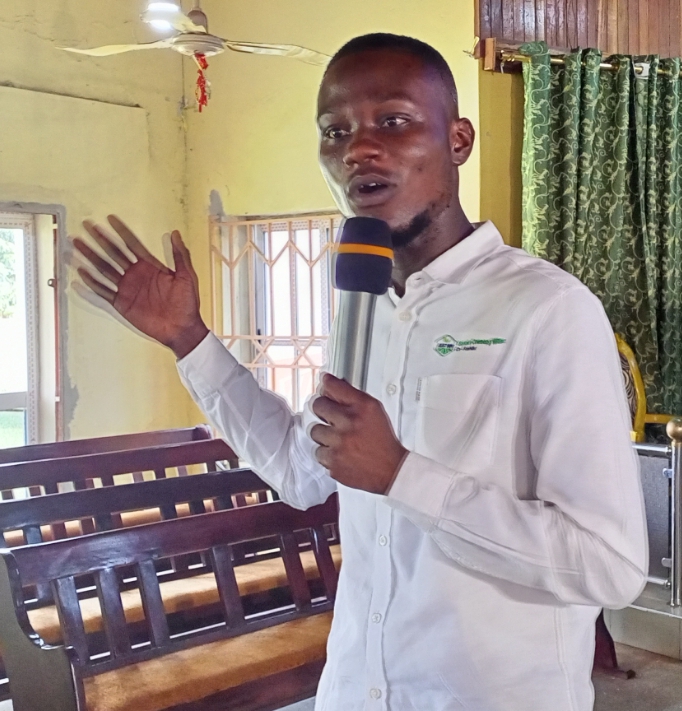 "These challenges can be overcome by our business model where we help farmers create a mechanized farm by providing farm machinery or equipment and a mobile app after which profits are shared among all stakeholders involved.
"The mechanized farm will not only increase yields but also reduce drudgery for farmers and their families, increase incomes and give young people more opportunities to find work in rural areas" he said.
Lecturer and Researcher, Biotechnology Centre, University of Ghana, Dr. John S.Y. Eleblu explained that, it's time to provide invaluable insights and knowledge to our farmers in Ghana and across West Africa with the tools and techniques needed to minimize post-harvest losses.
"Post-harvest losses decrease food quality and leave food less desirable for consumption; this also means that the food available for consumption is decreased hence, an increase in food insecurities, which also lead to an increase in food prices due to food shortages.
"This is the time to intensify education and share more knowledge on Post-harvest losses which takes us all the way to an increase in poverty" he said.
The District Agric Director, Edward Boamah, shared valuable perspectives on the local agricultural landscape in his district especially the need for irrigation dams and good seeds for farmers and emphasized the importance of collaboration between government institutions and private sector.
Chief Executive Officer, Motiving the Farmer Africa, Quainoo Reuben encouraged smallholder farmers to embrace new approaches, new seeds and new innovations to make their farming a sustainable business.
"Let me point to you my farmers that the post-harvest system comprises a range of interconnected activities, from the time of harvest through processing, marketing, preparation, and finally consumption decisions at the consumer level.
"Every year, large quantities of food are wasted or lost at each of these stages during their journey to consumers" he said.
President, Tomatoes Growers Association – Akumadan, Kwadwo Nkansah, said with the right education and equipment to smallholder farmers, the country would produce the quality and quantity to meet the demands of consumers.
"If we the producers and buyers agree to what you're teaching us today, market women will stop going to Burkina Faso, market women will stop applying chemicals to their tomatoes with the intention of making it look more reddish.
"This meeting should help us strategize and plan well to see the way forward in having to bring back tomato production vigorously in this district and across the country and also help us build more dams in the district" he said.