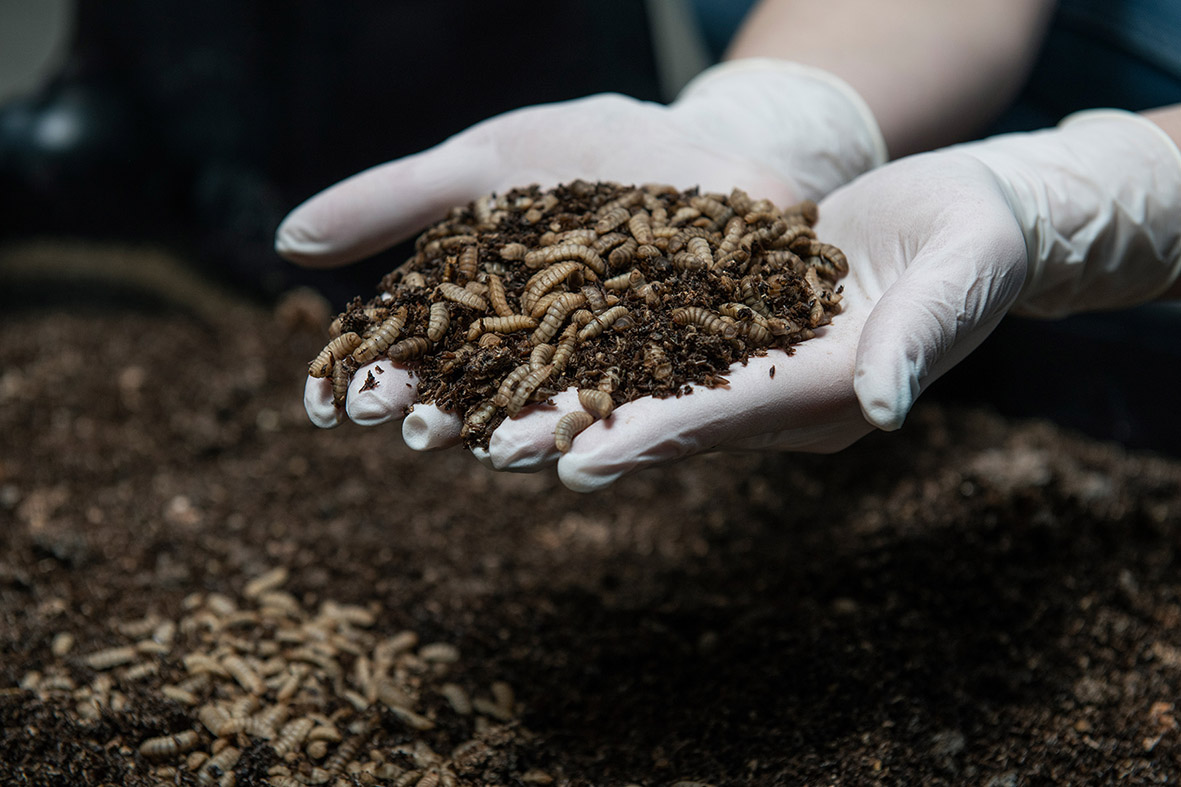 The German world market leader in liquid feeding, WEDA Dammann & Westerkamp, has sold a liquid feeding system for the larvae of the black soldier fly to the Viennese company Livin Farms AgriFood GmbH.
Livin Farms is a developer and manufacturer of technologies for breeding sustainable, alternative proteins in the form of insects.
The Austrians' modular systems for industrial insect breeding serve as key technologies for the food and animal feed industries, enabling them to convert low-value residues into high-quality ingredients.
WEDA system becomes part of a demonstration plant WEDA's proven dosing system will become a strategic component of a sample and demonstration plant of the Austrians, who sell complete insect breeding systems on the one hand and fly larva products on the other.
The larvae are sustainably bred on a residual material pulp from the circular economy. Special processing results in three different product groups: Insect meal, insect oil and a special fertiliser made from the excretions of the black soldier fly. Six tonnes of feed per day WEDA's dosing system consists of two mixing containers in which the feed for the maggots is alternately mixed and dosed out via the dosing station. The WEDA components are integrated into an existing concept of the Austrians.
With the WEDA system, the substrate is first mixed, then prepared and finally fed out. "The WEDA system doses a quantity of six tonnes of feed per day. In addition, we will implement another container for small quantities for feed studies for Livin Farms customers.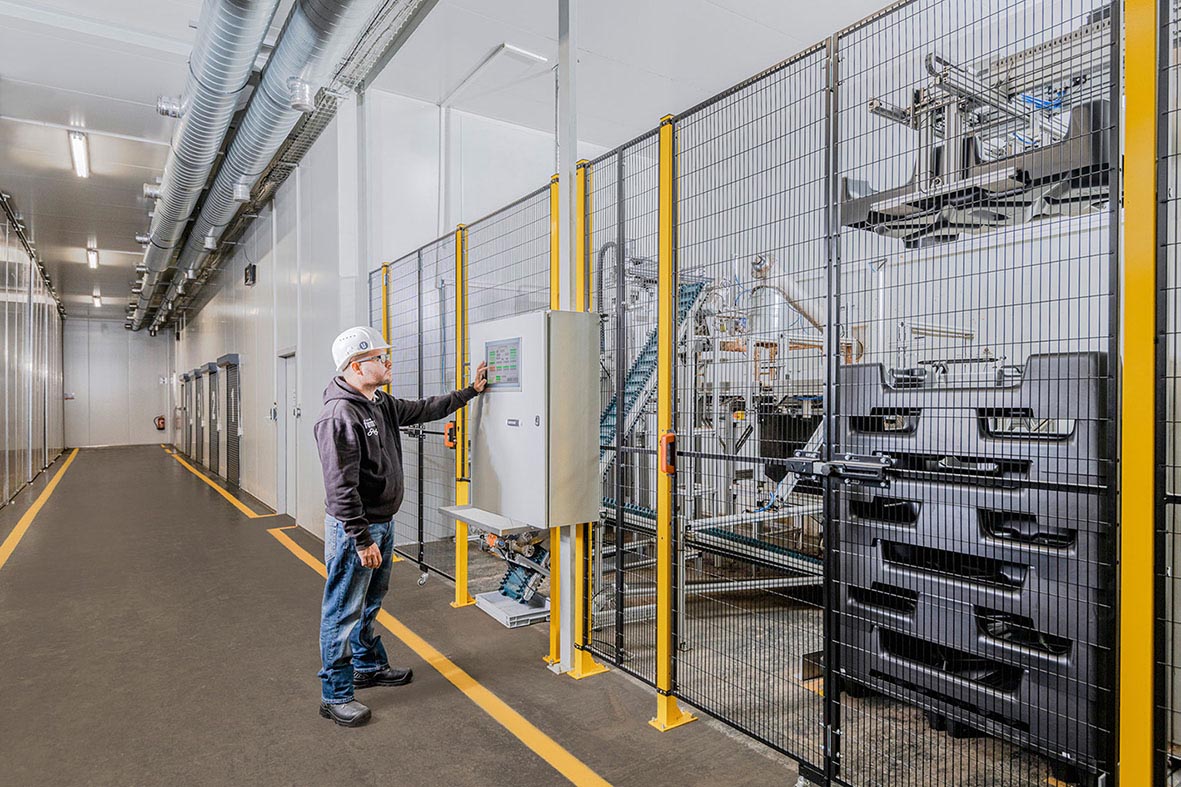 Thus, future insect farm operators will be able to test their own substrate mixtures with WEDA feeding technology", explains the responsible Product & Sales Manager at WEDA Dammann & Westerkamp, Jens Feldhaus.
Extension of system components can be implemented at any time WEDA's liquid feeding system, which has been adapted for insect breeding, originally comes from pig feeding. It has proven itself there for decades and is modularly scalable. The system allows the use of very different substrates and can be adjusted to individual mixing temperatures.
Furthermore, maximum hygiene is maintained at all times, as the proven cleaning and rinsing process can be used with WEDA dosing.
Already several WEDA plants at home and abroad In the production of animal proteins, the proven systems of established manufacturers are increasingly being used. For example, WEDA Dammann & Westerkamp has already set up several feeding plants for insect larvae in Germany and abroad.
The use of the soldier fly as a feeding insect can, not least on the basis of these technologies, make an important contribution in the future to feeding the growing world population in a resource-saving way.
Moreover, insects are the only source of protein for which the raw material can be utilised one hundred percent.
No waste is generated in the production of animal proteins; during growth, the larvae feed entirely on organic waste.
Strategic partnership in the growing insect protein market "By using WEDA technologies, we are adding another important component to our insect breeding systems and can now use the systems for a variety of feed formulations made from by-products.
This enables us to ensure insect feeding for our customers around the globe," says Living Farms founder and CEO, Katharina Unger, looking optimistically to the future.
Company Profile
For more than 80 years, the name of WEDA has been a byword for innovation and reliability. Founded as an enterprise for the manufacturing of wood gas generators, WEDA Dammann & Westerkamp GmbH with 150 members of staff at the Lutten head office, have meanwhile become a global market leader in the domain of liquid feeding.
In its function as a full-range provider for modern pig management apart from feeding technology and animal house equipment, WEDA also operates in the segments of ventilation technology and liquid manure treatment.
With its wide dealer network, the company is represented in more than 50 countries.
When publishing please provide us with a file copy. Contact for information: Thomas Wilkens Marketing Phone: +49 4441.8705.601 Email: [email protected]