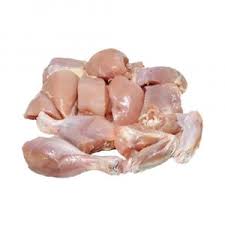 Poultry Packaging Market to Exceed US$ 4 Bn by 2032 as Need for Extended Shelf Life and Safety of Food Products Grows | Future Market Insights, Inc
FMI estimates the U.S. poultry packaging market will create an incremental opportunity of US$ 300.3 Mn during 2022-2032. Rapid innovation and advent of smart packaging is creating a scope for increased shelf life of the packed products and improving the availability of poultry products. This is expected to accelerate the demand for poultry packaging in the country.
According to the latest insights by Future Market Insights (FMI), the poultry packaging market is estimated to rise at 5% CAGR between 2022 and 2032. The sales in the market are projected to reach US$ 2.5 Bn by 2022 amid growing consumption of poultry meat across the globe. Poultry packaging is important as it prevents the growth of the microbiological organisms in the food products.
In order to keep the food safe, secure and to extend the shelf life of the products various preservative techniques are used in the packaging industry. In addition, another factor contributing to the growth of poultry packaging is the initiatives from the various governments to increase healthy food products.
The poultry packaging maintains the food nutrition, appearance and aroma, fueling the adoption among end users at a robust pace. In terms of packaging format, rigid poultry packaging is extensively used, as it is preferred by the end users. Hence, manufacturers are focusing on the research and development of packaging techniques so that more convenient and safe packaging can be done for the poultry products.