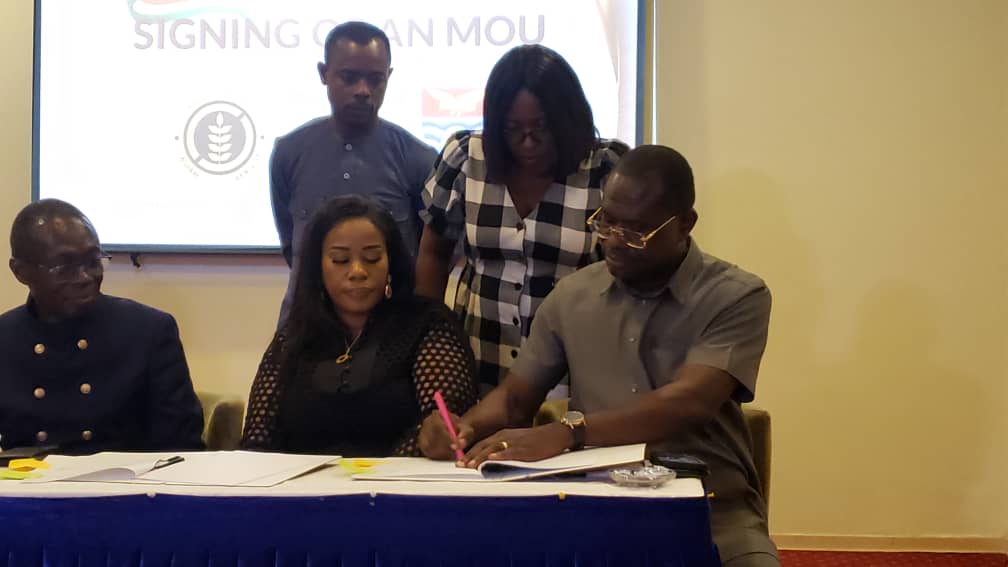 The Asian African Consortium (AAC), a subsidiary of the Jospong Group of Companies, has signed a Memorandum of Understanding with the University of Cape Coast (UCC) to undertake research to boost rice, maize and soya production in the country.
The objectives of this partnership are to identify common areas of collaboration to address the overall mandate of the parties, develop a plan for collaborative operations and detail the scope and principles of engagement between the partiwhilewhle aiming at achieving food efficiency in the country.
The CEO of the AAC, Mrs Mrslaide Araba Siaw Agyepong, at the signing ceremony in Accra, noted that the agreement will facilitate ACC's collaboration with the UCC research institutes across Ghana to deepen research and development for social change and deal with challenges for economic growth and development.
She further added that it will also facilitate the establishment of a research and development consortium comprising of bness, crop science, technology, agriculture engineering, Shechem and engineering as a standing committee to advise on the full value chain in rice, maize, soya and the production of other staples.
She emphasised that the  ACC's integrated rice project is to make Ghana self-sufficient in rice production resulting in significant economic bene benefits for the country.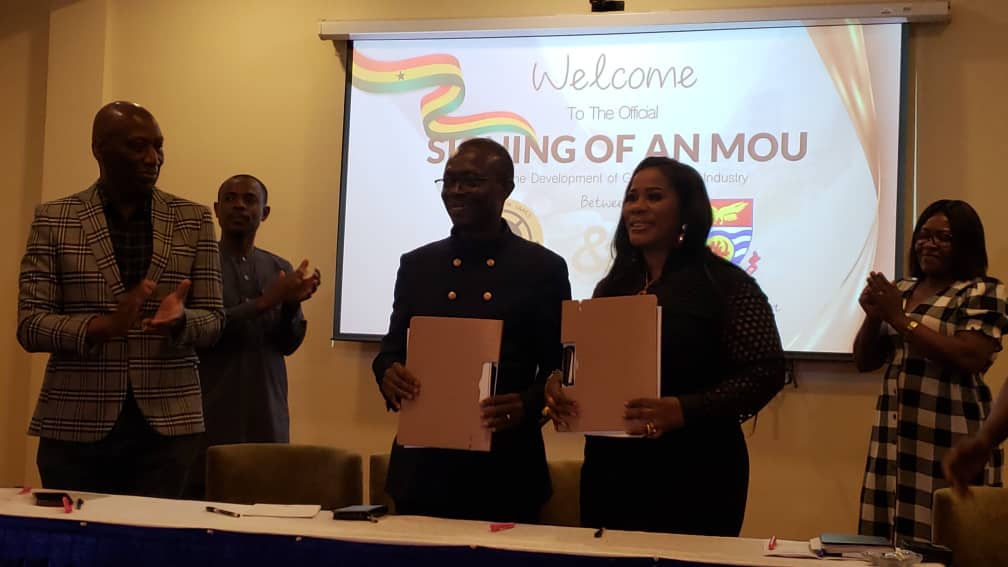 She, therefore, noted that the partnership is crucial for increasing collaboration and boosting Ghana's economy.
Prof Johnson Nyarko Boampong, Vice Chancellor of the University of Cape Coast, reiterated that the university has specialised training for students to become entrepreneurs and self-sufficient so automate jobs for others.
He lamented that with Ghana's abundant resources and arable land, it still imports food, which it can produce locally.
He, therefore, stressed that the university is fully behind the project, noting that the university in its small way of complementing efforts to curb importation has acquired a 45450-acred for agricultural purposes.