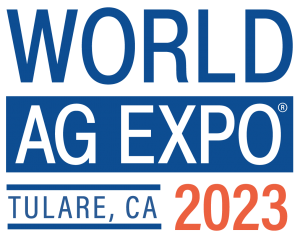 SOUTH SAN FRANCISCO, Calif. (Feb. 13, 2023) — Agtonomy, an agtech software start-up, announces a partnership with premium wine producer Silver Oak Cellars to advance climate-smart farming technologies. The two companies have teamed up to pilot Agtonomy's innovative, environmentally conscious farming solution, TeleFarmer™, in Silver Oak vineyards starting in Napa Valley.
Agtonomy's software and tele-guidance technology, TeleFarmer™, will aid Silver Oak in their commitment to sustainable farming practices. The TeleFarmer™ solution consists of innovative software, a suite of apps and an electric vehicle (EV) reference tractor. The solution allows specialty crop farmers to remotely manage and execute day-to-day farming tasks more efficiently and with more precision, all while keeping the farmer in control. The TeleFarmer™ solution helps address labor challenges and reduce a farm's overall carbon footprint.
"We're excited to be partnering with Agtonomy and utilizing their TeleFarmer™ technology in our vineyards," said David R. Duncan, CEO of Silver Oak. "Silver Oak is not known to be an early adopter but once I saw how far advanced Agtonomy's solution was, I knew it could help us take our farming operations to even greater heights. As one of the most sustainable wineries in the world, we also appreciate Agtonomy's shared philosophy in climate-smart farming. Agtonomy's farmer-first focus allows us to control our farming operations with advanced technology that will be game-changing in helping us meet our economic and environmental goals."
"We are honored to have Silver Oak join forces with us" said Tim Bucher, CEO and co-founder of Agtonomy. "They are one of the industry leaders in sustainable practices and will help us hone and take our TeleFarmer™ solution to the next level as we prepare to go to market. We believe this partnership with such a prestigious brand will demonstrate the impact and value of our solution to the industry."
This collaboration is part of Agtonomy's paid pilot program, aimed at helping specialty crop farmers overcome the challenges they face in the industry. Agtonomy recognized the importance of working directly with farmers from the very beginning. The company has focused its efforts on partnering with specialty growers in paid pilots with a strong emphasis on swiftly transitioning toward broad-scale commercialization. Agtonomy plans to expand its farming services utilizing the TeleFarmer™ solution throughout California and beyond in 2023 and 2024.
Agtonomy is dedicated to working with agricultural producers who understand the urgent and long-term needs of transitioning to sustainable practices. The company is focused on addressing the challenges farmers face today and aims to provide them with the necessary tools and technologies to succeed. For more information, visit agtonomy.com.
About Agtonomy
Agtonomy, based in South San Francisco and Sonoma County, is a hybrid autonomy and tele-guidance service platform with the venture backing of GV, Toyota Ventures, Grit Ventures, Flybridge, Momenta, Village Global, Cavallo Ventures, Mirae Asset Venture Investment and many other prestigious investors. The platform will give local agriculture and land maintenance operators the ability to solve the skilled labor shortage with autonomous equipment and greatly increase their efficiency. The executive team consists of veterans from the AI, EV, cloud service and agriculture industries with extensive experience at companies like Amazon, Apple, Google, CNH Industrial, Microsoft, Uber and Kittyhawk, as well as lifelong farming experience at Northern California agriculture operations such as Trattore Farms.
About Silver Oak Cellars
Silver Oak is a leading producer of California Cabernet Sauvignon aged exclusively in American oak barrels. Based in Napa Valley, Sonoma County, Anderson Valley and Willamette Valley, our family of brands includes Twomey, Ovid Napa Valley and Timeless Napa Valley. Across seven wineries and tasting rooms and nearly 500 acres of vineyards we farm from Central California to Oregon, the Duncan family is committed to innovative and sustainable viticulture and winery management practices that result in wines of the highest quality and distinction.
###
Agtonomy Agency Contact:
Natalie Compart, Senior PR Specialist
320-287-2711
[email protected]