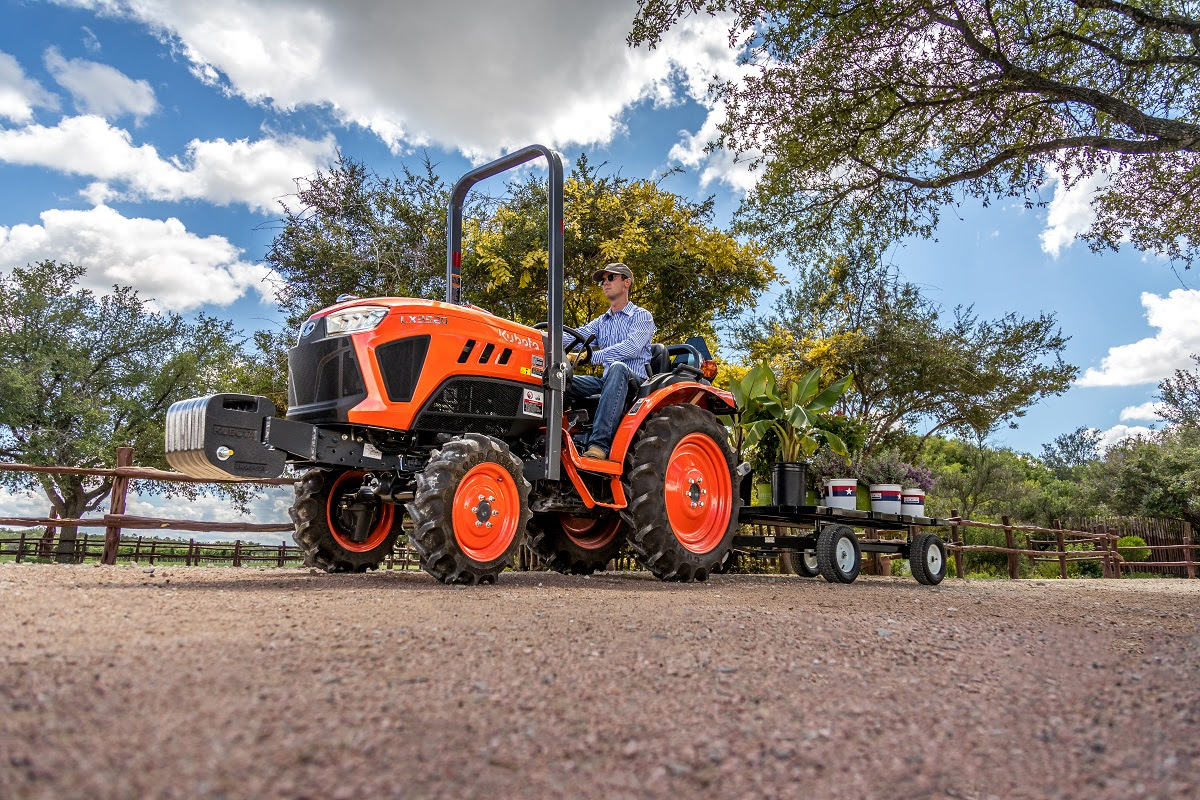 Kubota Introduces Second Generation M5 Narrow Specialty Tractors
The Second Generation M5N Models Feature Increased Visibility and Updated Operator Station
TULARE, Calif. (February 15, 2023) – From the exhibitor grounds at World Ag Expo, Kubota Tractor Corporation announced the newest addition to its specialty tractor line with the introduction of the second generation M5 Narrow Series which includes two new models, the M5N-112 and the M5N-092. The M5N models replace its first-generation predecessors and come standard with a multitude of comfort and design upgrades. Engineered with vineyard and orchard managers in mind, the new M5N tractors will be available at authorized Kubota dealers beginning in March 2023.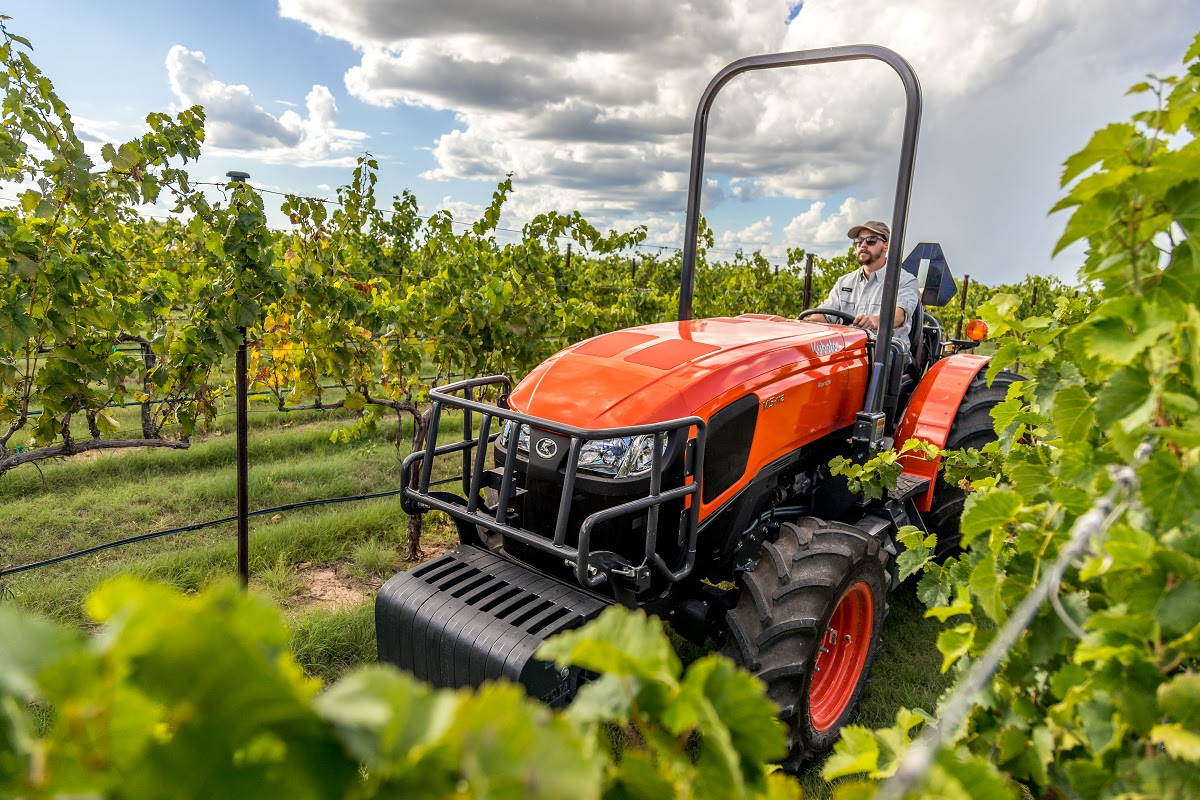 "Kubota introduced the first M5N specialty tractors in 2017 and now after years of fine-tuning and operator feedback, we are excited to unveil the second generation of this popular series," said Erik Lisitza, Kubota product manager, specialty tractors. "Kubota is committed to providing tractors for the specialty market that are engineered to meet the specific needs of specialty crop work. Now, with a redesigned hood and upgraded comfort features within the operator station, the second generation M5N increases visibility and offers a comfortable ride while working in narrow rows with fragile, trellised vines."
Updated Design and Operator Station
The most significant upgrade to Kubota's second generation of its popular M5N specialty ag tractor is its hood design: the hood design was lowered by more than 5 inches, giving the operator a much greater line visibility as the tractor maneuvers tight vineyards and orchards. The hood's overall height is less than 55 inches tall to provide greater visibility, helping to protect crops during operation. Another upgrade is adjustable steering: the second generation M5N models feature tilt and telescopic functions, which tilts the steering wheel by 22 degrees and has a telescopic adjustable range of 2.3 inches. In addition, Kubota added an optional moveable front grill guard which is made of 100 percent steel pipe that helps protect the hood.
M5N Core Tractor Remains Solid
While the second-generation models of the M5N Series include a range of design and operation upgrades, the durable workhorse tractor that operators have come to expect remains at the core of this product line. Kubota's second generation M5N Series includes two ROPS models: the 92-horsepower M5N-092 and the 105-horsepower M5N-112HD, both with 12- and 24- speed transmission options. Both models come standard with four-cylinder turbocharged diesel engines, and an electrohydraulic transmission and PTO.
The second generation M5N specialty ag tractors will be available at authorized Kubota dealers beginning in March 2023. For more information or to find an authorized Kubota dealer near you, visit www.KubotaUSA.com.