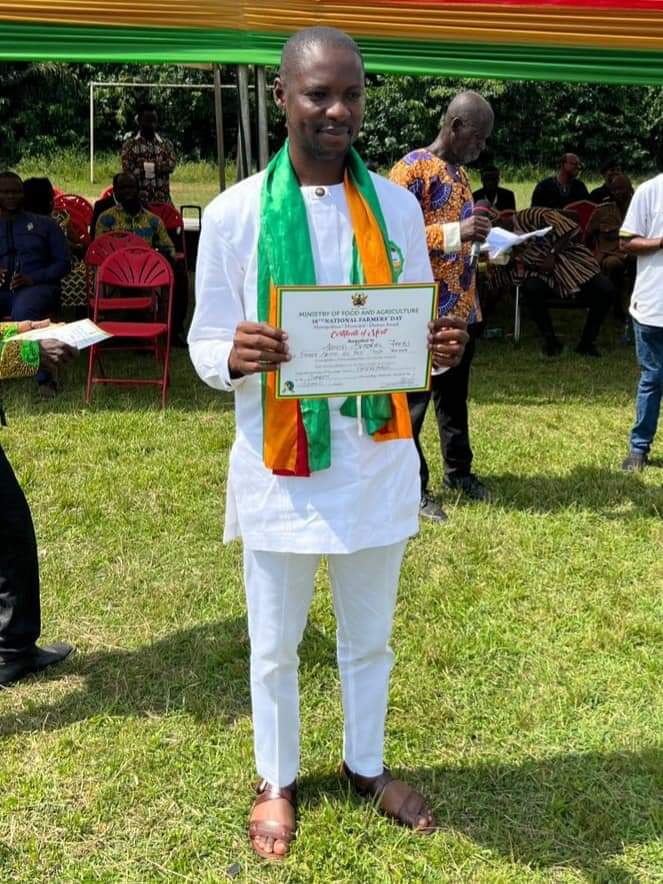 One of the very few promising young male farmers in the Juaben Municipality has been adjudged the overall best Youth farmer at the just-ended 38th National farmers day celebrations.
Mr George Opoku Amponsah, a former assemblyman for the Juaben Nkwantanan Electoral Area in the Ejisu Juaben Municipal Assembly in 2019, resolved to enter into mainstream farming to douse the myths of Ghanaian Youth who see farming as a crime.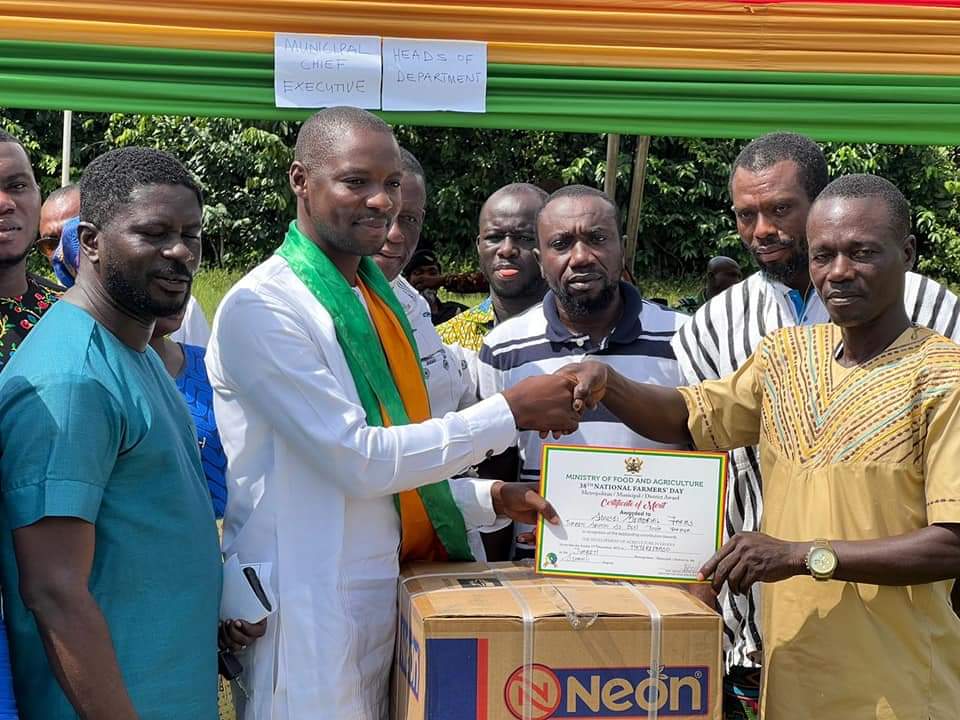 As a graduate of GIMPA, George is bent to defy all odds to pursue his career in farming irrespective of the numerous challenges of the Agricultural terrain
His farm is located at Juaben in the Ashanti Region where he has 2 acres of coconut, 4 acres of Oil Palm, 4 acres of Maize, half an acre of Okro, 1 acre of Tomato, 2 acres of Plantain, 9 Pigs, 3 Goats, 3 Ducks, Geese 2, local birds 49 and rabbits 2.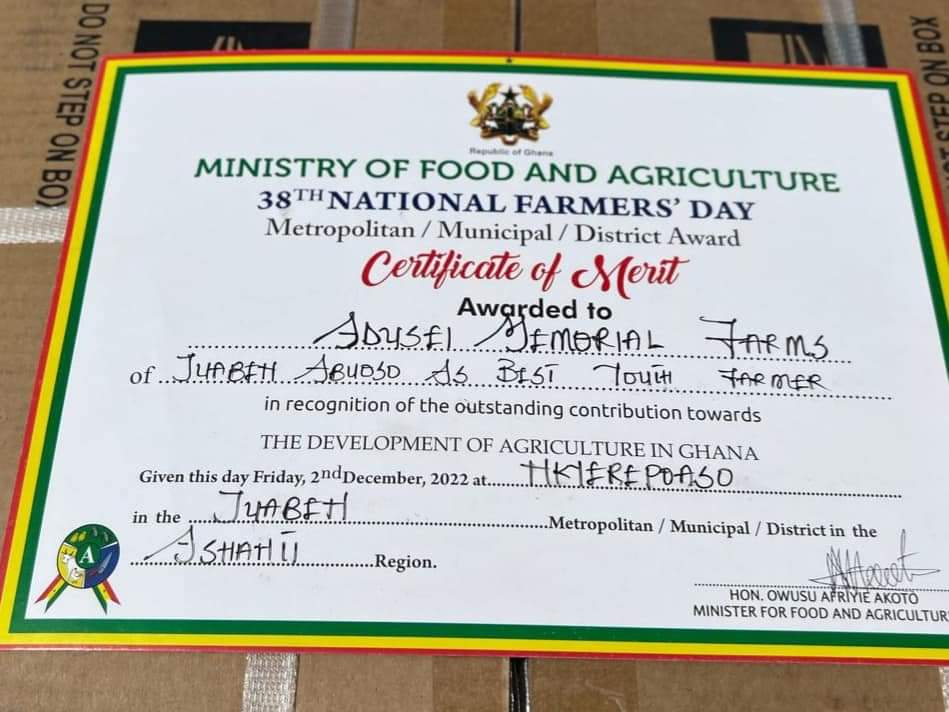 Based on his immense contribution to the Municipal food production, he has been crowned the municipal best youth farmer for the year 2022.
In his, acceptance remarks he entreated the Youth to swallow their pride, subdue their ego and explore the boundaries beyond their comfort zones as the Agricultural value chain is wide enough to accommodate all the Youth of the area.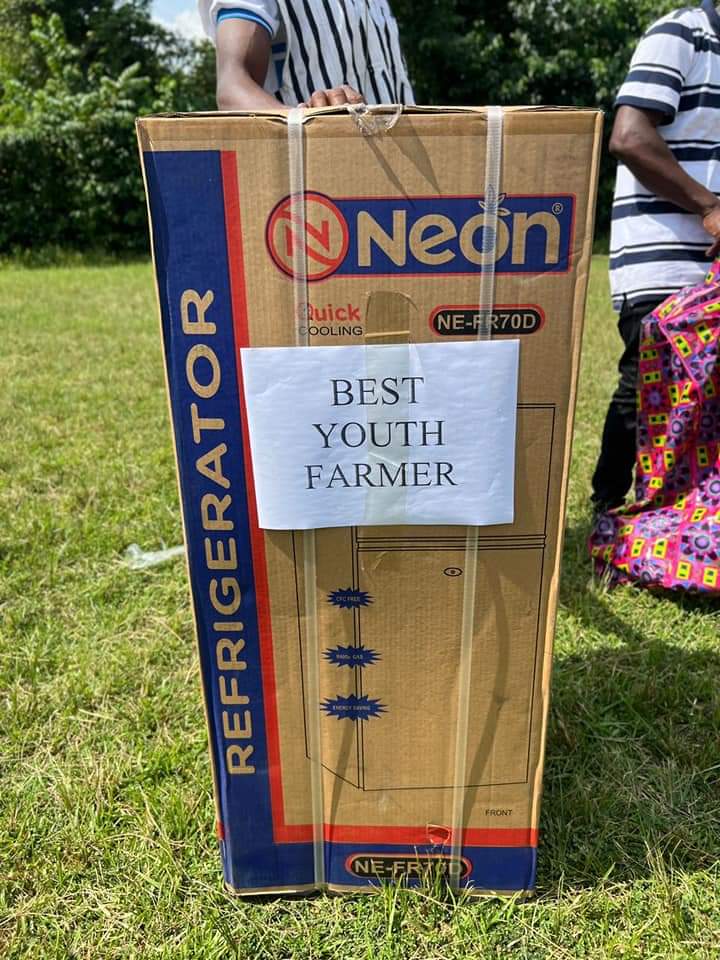 However, he wants the government to go the extra mile by creating a conducive and friendly environment to absorb the youth who has shown great interest in farming to feed the country.
He was of the view that the entire award package ought to be reviewed to reflect the real needs of the award winners in their individual pursuits to feed Ghana and earn a decent livelihood.