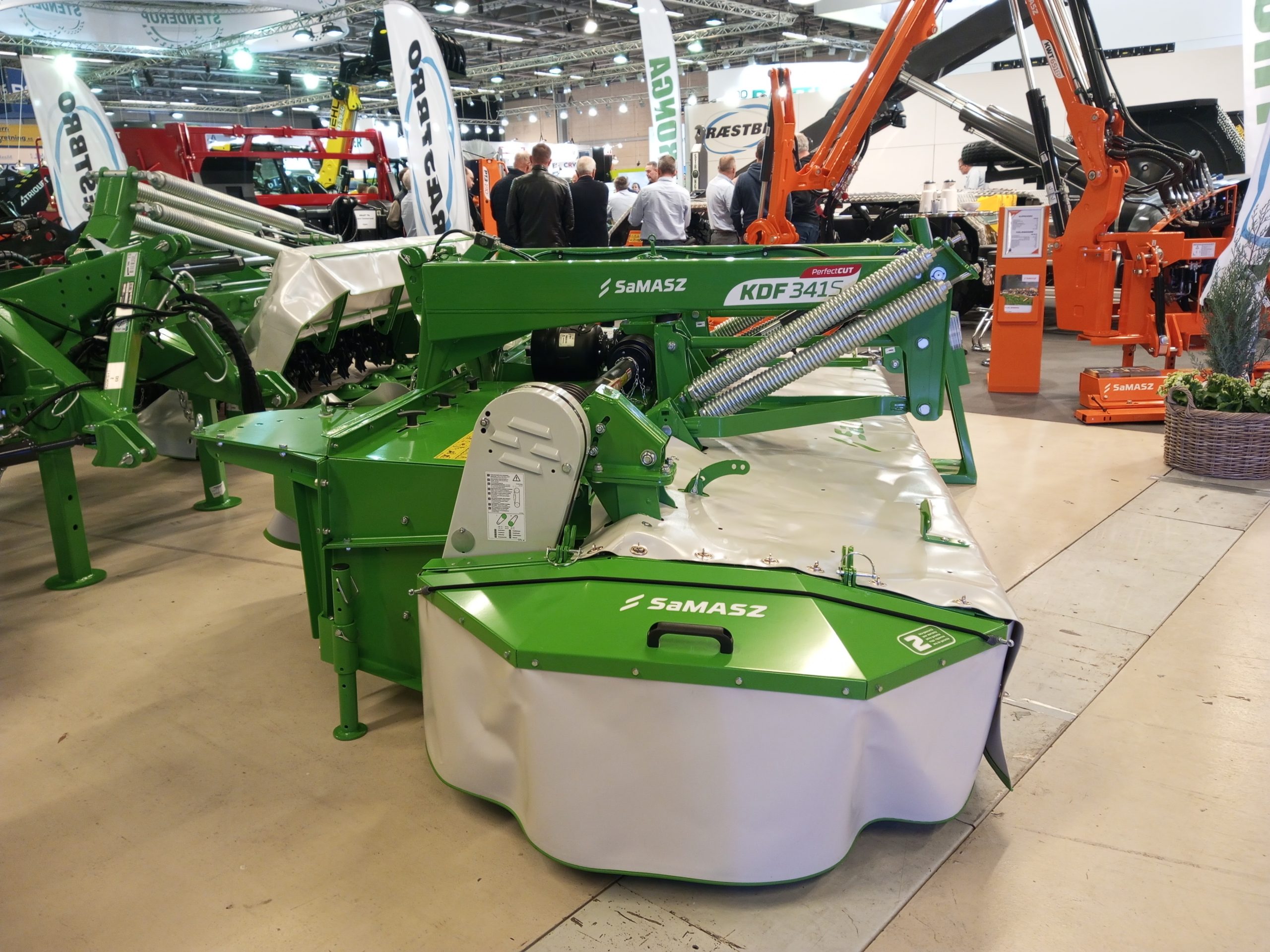 40,015 people visited Agromek, Northern Europe's largest agricultural trade fair, which with a record-breaking programme of activities and 542 exhibitors was on a par with the fair in 2018. Joy and great satisfaction were evident all round when, after a four-year absence, the fair finally returned to the MCH Messecenter Herning from 29 November to 2 December 2022.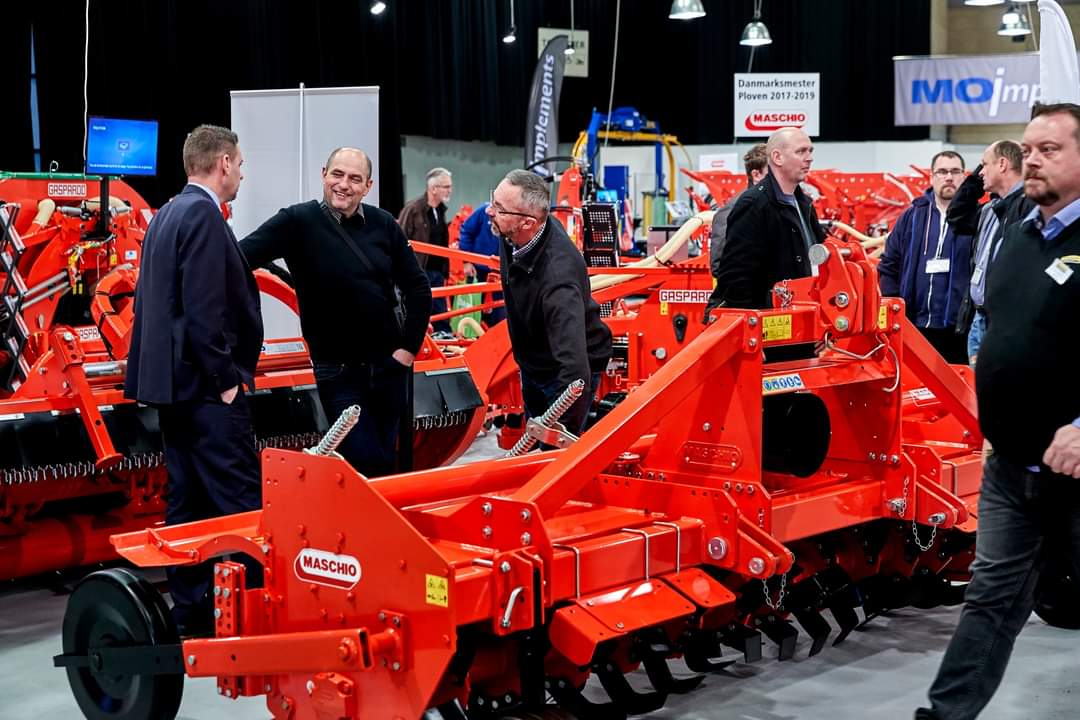 The figures speak for themselves: 542 exhibitors and 150 activities spread over 100,000 square metres and a total of 40,015 visitors, including ten foreign delegations and 3,718 guests from 56 countries. A great deal of international attention, exemplified by visits from Leo Varadkar, Deputy Prime Minister of Ireland, and Vydoinyk Mykhailo, Nienke Trooster and Fikile Magubane, the Ukrainian, Dutch and South African ambassadors to Denmark, respectively.
All clear evidence that Agromek, four years down the line, is not just back on track but is running very smoothly – a fact that of course pleases Sten Andersen, the fair's chairman.
– After four days with 40,015 visitors from home and abroad, smiling exhibitors, a good atmosphere and a great interest in both the stands and the record number of activities, you can only be very satisfied as an organiser and professional. Agromek is back in full force as our common meeting place and gathering point. This is something special and something we can all be proud of," says Sten Andersen, chairman of Agromek and deputy chairman of the Dansk Agroindustri, and at the same time he expresses his profound gratitude: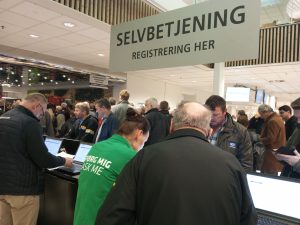 – A big thank you goes to the many people who have worked so hard for Agromek – to all the exhibitors and partners for creating an impressive fair that, over four days, has inspired visitors and made them wiser about the future. Last but certainly not least: Also a huge thank you to the many visitors. Their support is crucial for a strong and united Agromek.
Exhibitor: totally overwhelming
Among Agromek's many exhibitors there is a great deal of loyalty, and many have been attending the fair for years. But newcomers are also joining, such as TBS Maskinpower, which participated for the first time this year. The company values close customer contact and has therefore enjoyed meeting so many people.
– The atmosphere at the fair has been good and positive, a lot of people have visited our stand and in terms of the number of visitors and the good dialogues we are very, very satisfied. A face-to-face meeting helps to create good contact between our staff and customers, and we are sure that relationships make a difference in customers' willingness to choose us as a service and business partner, says Jan Garder, CEO of TBS Maskinpower.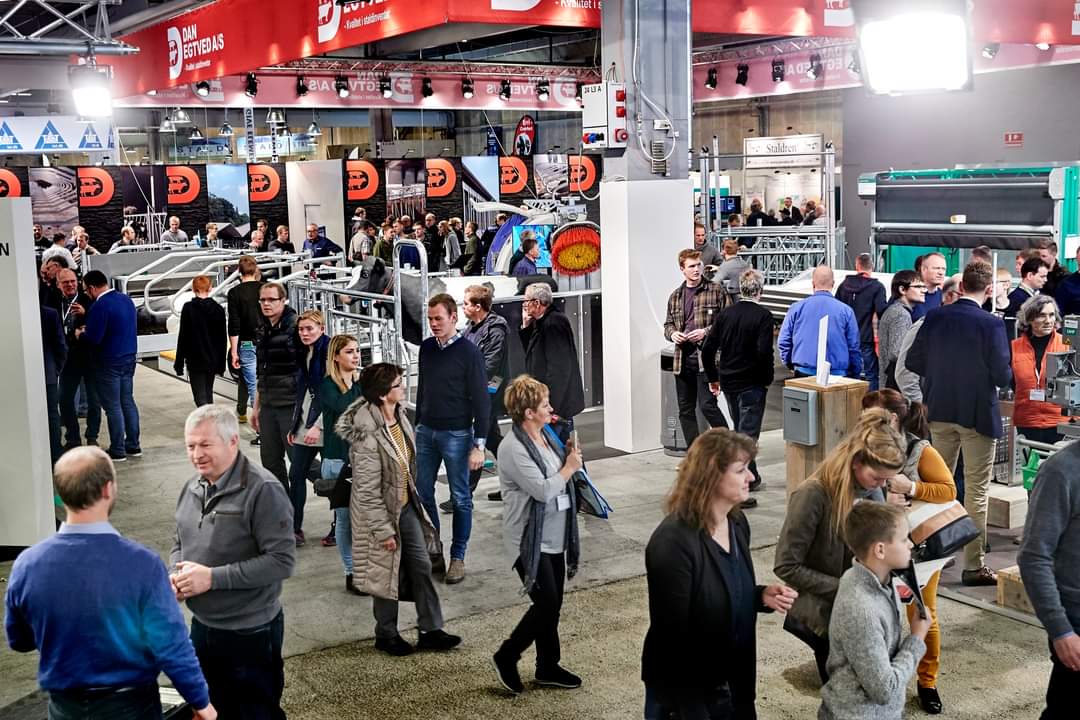 The same philosophy is shared by SteerGuide, which is also extremely pleased with the outcome of this year's fair.
– The interest has been totally overwhelming and we are almost overjoyed. Next year's turnover has almost ticked in even here at the fair with new orders and leads. We've already found dealers in Germany and Ireland – it's absolutely staggering. Agromek gives us the opportunity to physically showcase our products, and you have to say that the fair is a really good display window," says Jeppe Frølund Jensen, owner of SteerGuide.
Strong synergies
If there is one thing Agromek seeks to cultivate, it is good cross-industry dialogue. Dialogues that strengthen networks, lead to transactions and bind the industry together. This experience is shared by the experienced Agromek exhibitor Big Dutchman, which sees great advantages in the fact that the fair is as all-embracing as it is.
– Agromek is our showcase for Danish, Scandinavian and Northern European customers. It is important for us to be here because the fair gives us the opportunity to meet customers and colleagues in a different way. We've had a lot of visitors, made many contacts and generated numerous leads. Agromek is a spectacular event and the synergy effect of bringing together so many people from the same industry is great," says Thomas Særkjær, sales manager at Big Dutchman.
Focus on tomorrow's solutions
Agromek's record-breaking programme of activities was a crowd-puller, offering a host of presentations, debates and conferences, and overall equipping visitors with new knowledge in a range of relevant topics.
The Future Days stage was the gathering place for tomorrow's ideas, which – among many other things – focused on robots and the green transition, and at the biogas stage attendees learned more about why the highly topical biogas is currently undergoing such rapid development.
In addition, VikingDanmark hosted the association's traditional cattle exhibition with associated awards, and Agromek also provided the setting for a number of competitions – for example, the prestigious awards 'Agromek Stars', 'Agromek Science Challenge', 'Future Farmer' and the Dansk Maskinhandlerforening's (The Association of Danish Agricultural Machinery Dealers) award for 'Denmark's Best Apprentice – Agricultural machinery technician'.
Agromek 2022 took place at MCH Messecenter Herning from 29 November to 2 December. The next Agromek will take place on 26-29 November 2024.