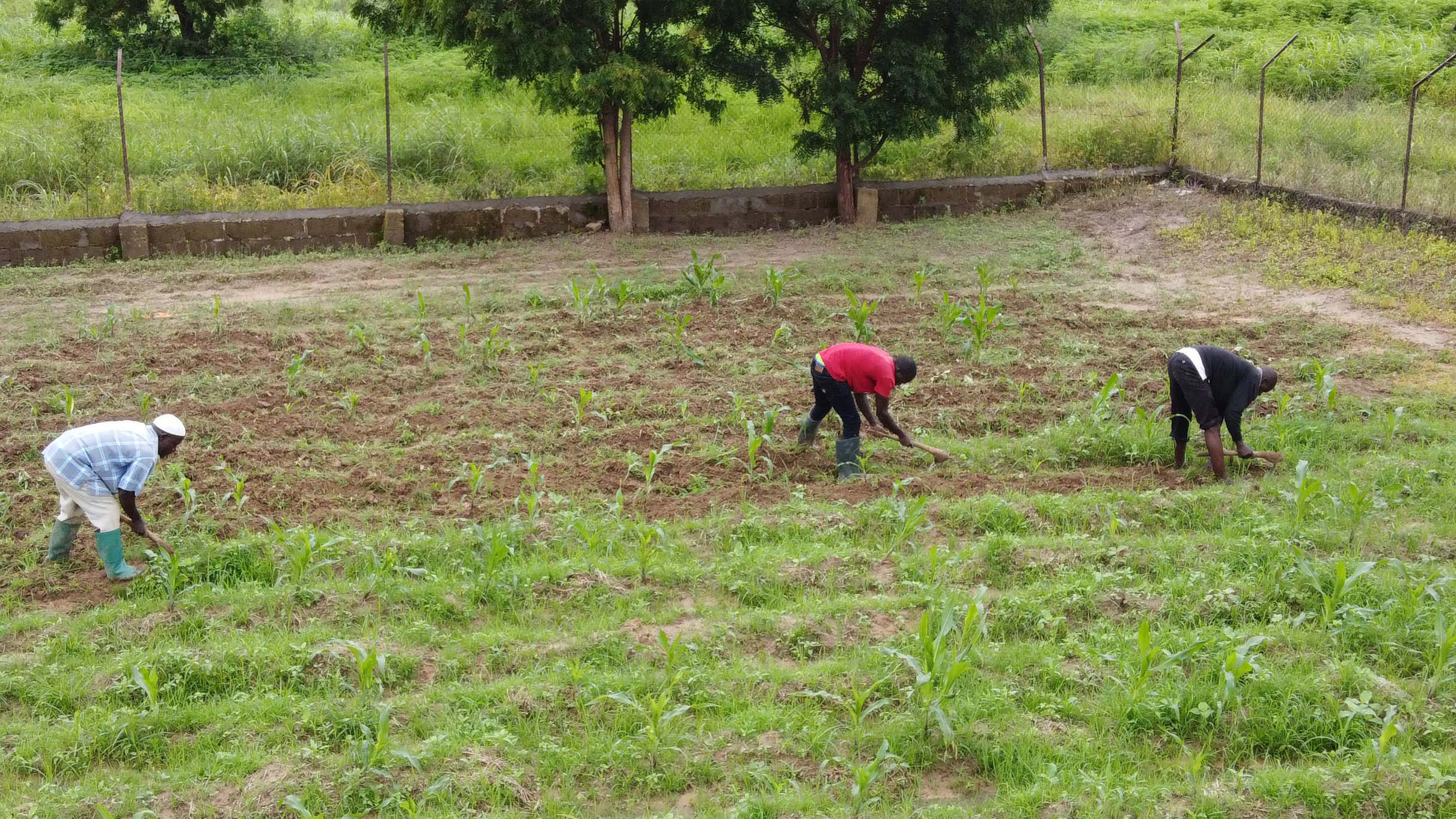 Professor Paul P. Bosu, Director-General of the Crop and Soil Research Institute (CSRI) has urged stakeholders, especially in the agricultural sector, to divert more financial and human resources to normalise the over increasing acidity content in the soil.
According to him, the farmlands across the country were becoming more acidic and cannot support crop yields, which situation was a threat to food security, if not addressed urgently.
Dr. Bosu, who was speaking at the 273rd Directors Management Committee Meeting (DMC) 2022 Staff Durbar by the Council for Scientific and Industrial Research – Ghana, stated that, there was an increase of acidic content in the soil from a lot of practices, hence, the need to deal with the issue holistically.
The research scientist said if the problem was not addressed a lot of inputs would be applied in the crops, yet would not be able to give the expected yields.
He disclosed that the institute would be launching an endowment fund next year to enable them generate funds internally from commercial services to support the government research fund in the absence of sustainable funding from donors and other sources.
Dr. Edward Yeboah, Director of the Soil Research Institute (SRI), said the meeting was aimed at addressing challenges confronting members and the institution to enable them get the best working environment and relationships towards lining to soil deficiency.
He disclosed that, currently, the country's soil was losing the expected content of phosphorus to ensure the viability for crop production or farming. The SRI Director indicated that, every viable soil needs 15 milligrams of phosphorus per kilometer, but currently a research by the institution revealed that, the phosphorus in the soil is between 5.5up to 10 milligrams per kilometer across the country.
He called for a pragmatic effort to increase the level of phosphorus to improve the viability of soil for crops to enhance food security in the country.
Dr. Yeboah stressed that, the emerging of soil acidity needs to be addressed as a nation because the nutrients are not readily available for the crops. He disclosed that, if the nutrients were rather available and the soil is acidic, the crops may not be able to produce the expected yields and suggested that the solution for restoring the phosphorus in the soil is to apply agricultural lining to raise the PH of the soil by 1PHunit of the nutrient.