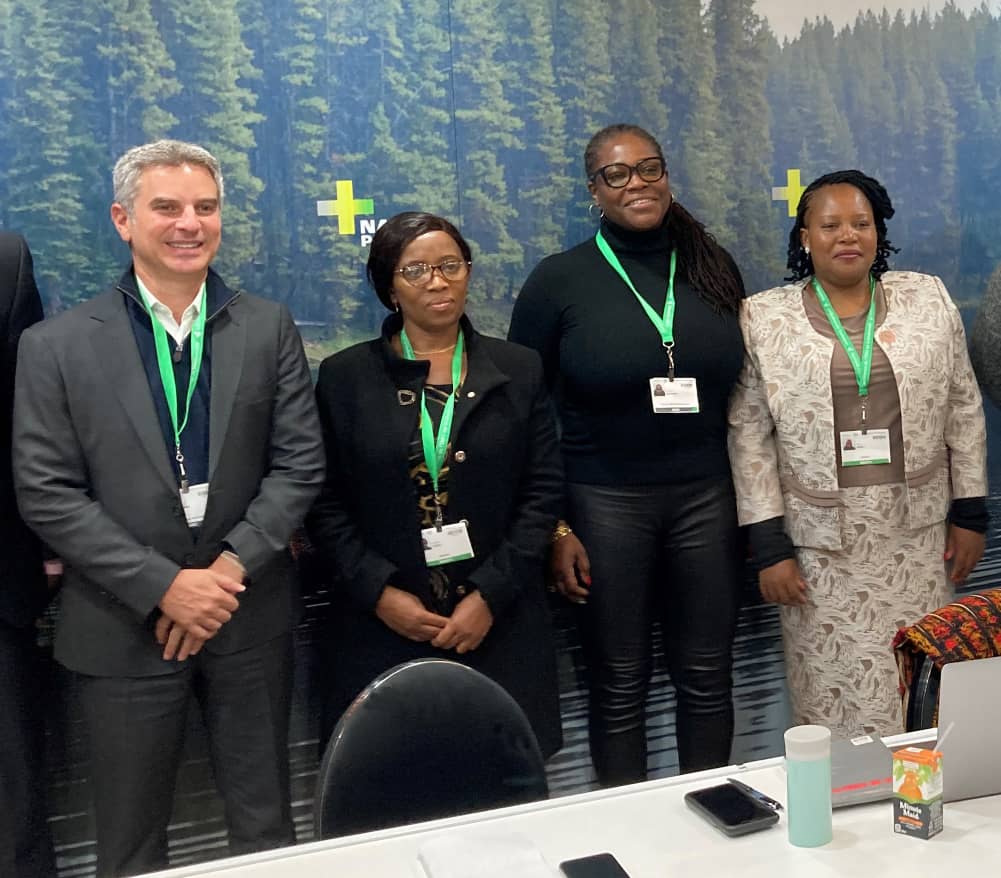 Montreal, Canada- MINISTRY of Lands and Natural Resources Permanent Secretary Daphne Chabu has commended the European Union for its support to biodiversity conservation.
Ms. Chabu was speaking during the bilateral side event meeting organised by European Union (EU) and African Wildlife Foundation, at the ongoing 15th Session of the Conference of the Parties to the Convention on Biological Diversity (COP15) taking place in Montreal -Canada.
She commended EU for its continued commitment to help conserve biodiversity and doubling external funds for biodiversity."It is gratifying to note that the EU is doubling funding for supporting biodiversity conservation to a tune of 7 billion euros to partner countries for the period 2021 to 2027.
This gives a lot of hope for my country that the future for biodiversity conservation and restoration is very bright. This will go a long way in addressing targets in the global biodiversity framework," she said.
She noted that after reviewing the scope of Nature Africa initiative, Zambia was of the opinion that the initiative was important in assisting least developed countries to implement the targets espoused in the global biodiversity framework especially those dealing with ecosystem restoration, protected areas, wild life, spatial planning and ecosystem assessments.
She said specifically the initiative could assist Zambia to address the national gaps on ecosystem assessments that includes wetlands and land scape restoration.
Ms Chabu further emphasized the urgent need to assist countries in capacity building, to fully implement the framework as that would entail aligning the global biodiversity framework to the national development plans.
And Frederick Kwame Kumah Vice President, Global Leadership, African Wildlife Foundation observed that infrastructure development was competing with ecosystem services, hence the need to focus on conserving nature.
In his deliberations, he presented on the success stories of the Africa wildlife conservation based on a mutual partnership arrangement.
In addition, Mr Kumah emphasized the need to focus conserving of nature."We need to focus on that so that our children's, children and others have a future otherwise they will not see the beauty beyond nature and the need to preserve it," he said.
He noted that over 80 percent of land was in the hands of indigenous people and said "Therefore, the journey begins now to focus on saving landscapes and saving the biodiversity."Mr Kumah said Africa had a collective responsibility to conserve biodiversity and called for the involvement of all stakeholders.
He said Africa has to develop but not at the expense of nature.
Meanwhile Ms Chabu also held another bilateral meeting with Conservation International on Zambia's position on resource mobilization for effective implementation of the Global Biodiversity Framework (GBF), Zambia's position on target 3 of the GBF on protected areas (30 x30) and possible future collaborations in addressing biodiversity loss.
During the meeting Conservation International expressed willingness to support the country in the restoration of the biodiversity loss.The COP meeting is held every two years.
Other matters being discussed at the Conference include biosafety, health and biodiversity, invasive alien species, agriculture and biodiversity and wildlife.-ENDS-
ISSUED BY: Sandra Lombe (For/on behalf of the Ministry of Lands and Natural Resources)