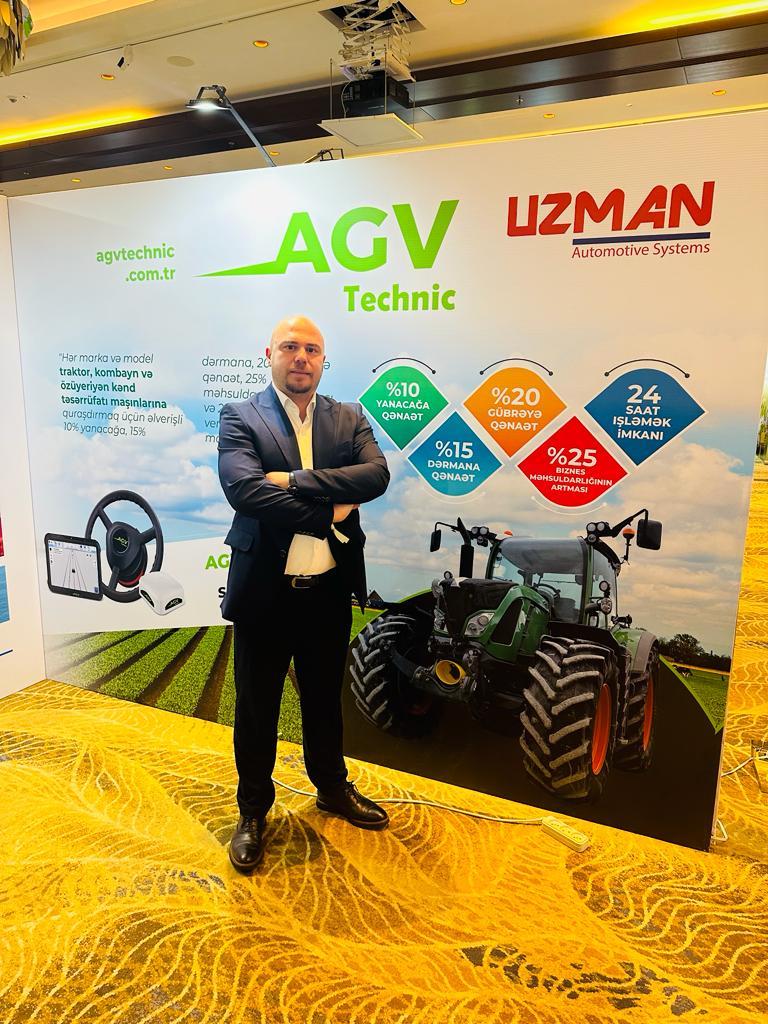 Growmach Tractor, Agricultural machinery, Equipment & Technologies Fair to be held by Informa this year for the first time on 10-14 October, is preparing to bring together strong domestic and international brands of the sector.
Engin Er, the Exhibition Director, stating that preparations are on the way for this important event to be held at Antalya Anfaş Fair and Exhibition Center said that professionals of international agricultural machinery will find the opportunity to review the latest agricultural technologies and new products used in agricultural automation at Growmach.
Stressing that Growmach offers a major platform to create new trade opportunities as the international event will be held for the first time this year, Er said: "As Informa, we pride ourselves in organizing another international exhibition in Türkiye.
Both Turkish and international agricultural machinery and equipment firms show great interest in Growmach and stand sales are rapidly continuing. All domestic and international firms will access to the new markets and will conduct new sales connections, thus finding an opportunity in growing their turnovers.
With the help of Growmach we will bring our participants with the sector professionals from the Middle East, Africa, Balkans, Europe, Russia & CIS countries. We will be promoting the latest technology and new products to our visitors."
TÜRKİYE'S GLOBAL RANKING IS ON THE RISE
Growmach Exhibition Director Engin Er also drew attention to the fact that the agricultural machinery manufacturing in Türkiye is on the rise for the last 20 years according to the data provided by The Turkish Association of Agricultural Machinery & Equipment Manufacturers and Machinery Exporters' Association (Turkish Machinery).
Engin Er provided the following information "Our exports for the 2023 January-May term have increased by 4,6 per cent compared to 2022 level and reached 594 million dollars. With this data, the sector ranks 6th position among 23 general machinery sectors.
The countries which we export are USA, Italy, Russia, Azerbaijan, Uzbekistan, France, Iraq, Bulgaria, Australia, and Romania.Our import volume in agricultural machinery sector for the term of January-April 2023 increased by 84 per cent compared to the level in 2022, and reached 454 million dollars.
With this data, our sector provided a foreign trade surplus of 60 million dollars as April and ranked 23rd position amongst the general machinery sectors and 7th in export-import coverage ratio. Our exports for the term of 2023 January-May in machinery as a total grew by 11.7 per cent compared to the level in 2022 and rose to around 10,2 billion dollars. Export unit value per kilograms was 7.3 dollars."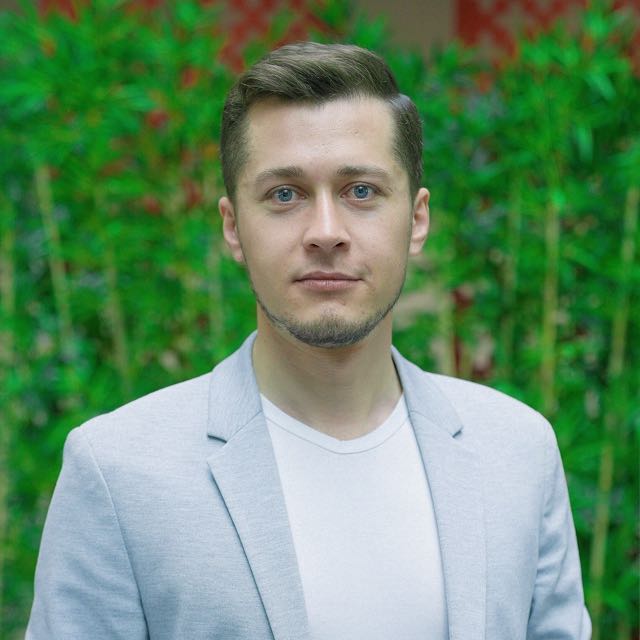 APPLICATIONS FOR INNOVATIONS AWARDS HAVE BEGUN
Stating that Growmach Innovation Awards is one of the leading events that Growmach attributes importance to, Engin Er, emphasized that Innovation Awards bears importance for the agricultural machinery sector. Expressing that the application process for the awards is in progress Er added that all domestic and international firms operating in the agricultural machinery sector and creating innovative products may submit applications for the award.
ARTIFICIAL INTELLIGENCE AND AUTOMATION WILL LEAVE THEIR MARK ON THE EXHIBITION
The firms operating in the field of artificial intelligence and automation in agriculture will host the visitors at their stands with their latest technological products at this year's Growmach exhibition. Şeyda Gül, Marketing Expert from Mana Havacılık that manufactures agricultural spraying drones in Ankara stated that they aim at both promoting their drones and services and creating new networks at Growmach exhibition.
Stating that they attach importance to sectoral exhibitions, Gül said they will be convening and individually communicating at the exhibition with farmers and manufacturing firms as well as certified pilots.
Providing information regarding Mana Havacılık, Şeyda Gül said the following "Our firm holds an installation team of an over-30 years of experience and over 100 employees in the field of aviation and aerospace.
Our firm manufactures agricultural spraying drones and provide spraying services to the farmers with the help of these drones.
With human-oriented approach in our manufacturing and service, we aim at providing the most appropriate solutions to the needs of our customers.
As Mana Havacılık, we manufacture 3 different types of drones and provide operational and training services. With the help of our UAV1 and UAV2 certified pilots, we provide spraying services to the farmers at their request.
We also train UAV1 and UAV2 certified pilots with the help of our trainings approved by the University of Turkish Aeronautical Association and the Directorate General of Civil Aviation. Aerial agricultural spraying via drones will provide an advantage not only in respect of water but also in savings of agricultural sprays.
We also have the opportunity of preventing the potential harm on crops that grew over a certain level when they are plowed by tractors. This helps us raise efficiency."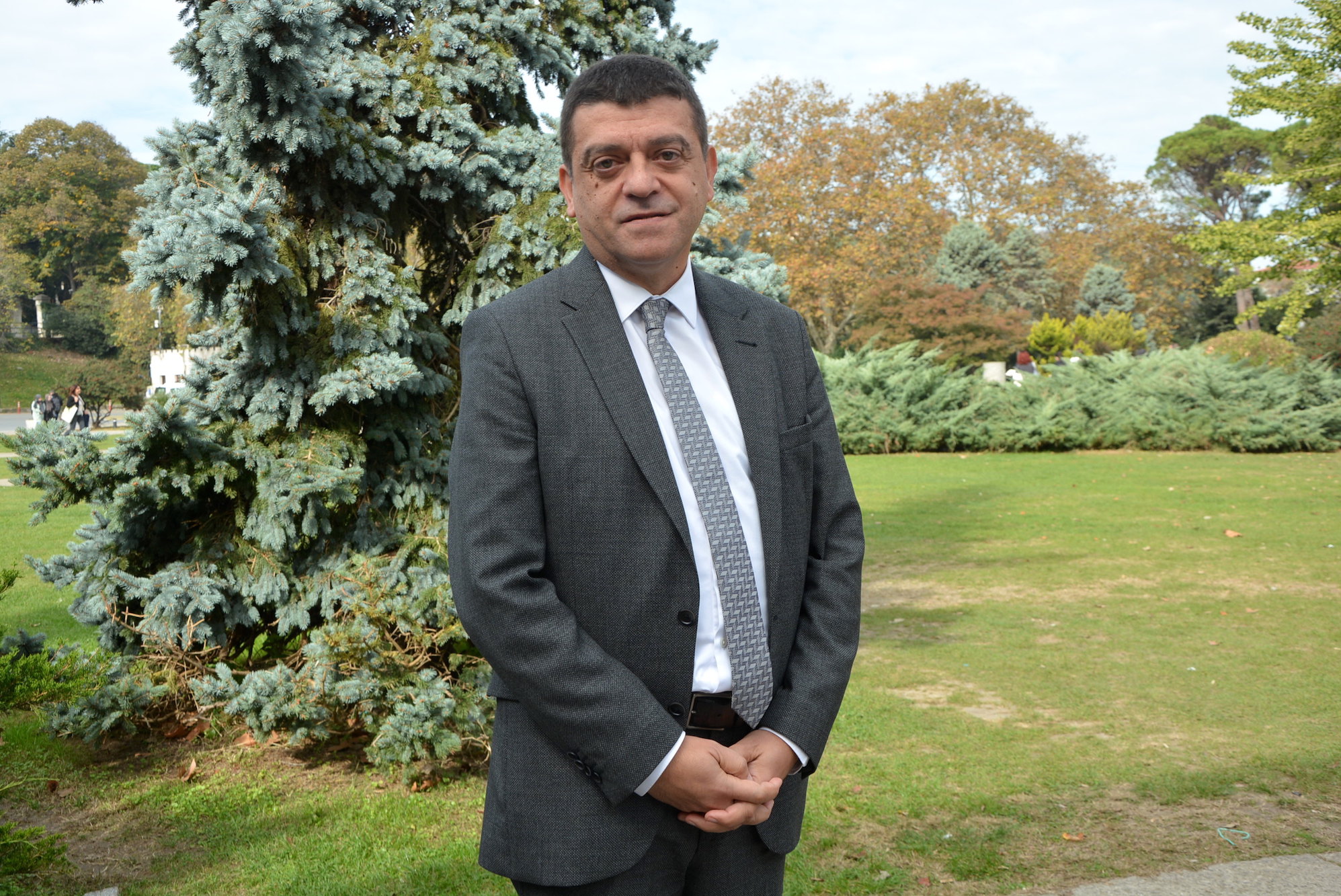 AUTOMATED STEERING SYSTEM FACILITATES THE WORK OF FARMERS
Oğuzhan Arık, General Manager of AGV Tecnic that manufactures 'automated steering' that has the remote command capability over the tractor on a certain route, stated that the system helps them raise product efficiency and reduce operating costs.
Arık said the following "The automated steering system provides the capability to the driver in creating regular lines over a route defined by the user on the field to be processed, with the tractor and self-propelled agricultural machinery (harvester-thresher, beet lifter, cotton harvester, etc.).
AGV Technic automated steering system ensures comfortable completion of the processes on your field without being affected by negative weather conditions.
It mostly prevents the overlapping of lines in spraying, fertilizing and crop planting practices. With this system, input costs will be lowered as fertilizer and seed expenditures are decreased. Farmers can adapt to this system easily.
Automated steering system also ensures savings of fuel, time, fertilizers and spraying. An efficiency rise of 20 per cent may be ensured out of all the entire procedures. In other words, you can obtain 120 decares of product out of a land of 100 decares.
We stand with our farmers with maximum sensitivity, easy installation, multiple operating modes, remote connection and 7/24 technical support." Expressing that domestic and international firms will come together on the occasion of the Growmach exhibition which will be held for the first time this year Oğuzhan Arık added that visitors will find the opportunity to examine all of their products closely.
WE BRING AGRICULTURAL EFFICIENCY TO AN UPPER LEVEL
Ömer Faruk Koç, the founder of the Istanbul-based Move On firm that operates on artificial intelligence and automation areas in agriculture stated that they provide advantages on both cost and operation efficiency to the manufacturers in the sector.
Koç also noted that with the patented software they developed as the Move On, they bring agricultural efficiency to an upper level in areas like post-seeding product harvesting, spraying, fertilizing, and weeding with the help of artificial intelligence and camera systems integrated into the tractors.
Providing information regarding the works of Move On, Koç said the following: "Our firm received its first patent in 2018; and we started our operations as January 2020.
We provide services across Türkiye, primarily in Marmara Region. We are among the top 5 global firms operating in the agricultural artificial intelligence and autonomy of tractors.
We aim at preventing agricultural inefficiency and we want to be beneficial to the sector and farmers. We are a firm whose hands are on keyboard and whose feet are on soil.
We continue to grow in this sector with the help of different levels of artificial intelligence softwares developed by our Software and R&D teams.
This system provides great beneficial results in respect of plant counting, weeding, agriculture efficiency analysis, and minimizing the crop loss.
The studies we conducted showed an 8 per cent of wastage per decares when conventional ways are used. With Move On, crops are harvested optimally as tractors are sensitively positioned in the field.
This also helps avoid losses arising during the harvest. Our studies for international markets are also in progress.
We intend provide added value to our county via the income we obtain from international markets." Ömer Faruk Koç also added that they are excited to be meeting with the producers and firms in Antalya region for the first time through their participation as an exhibitor to Growmach exhibition.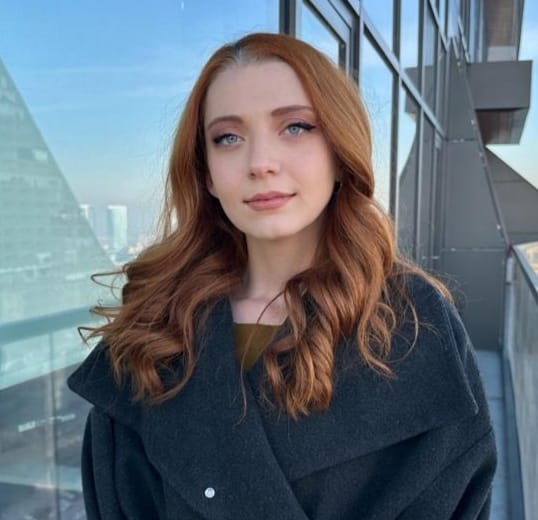 About Informa Markets
Informa Markets creates platforms for industries and specialist markets to trade, innovate, and grow.
We provide the entire global market participants opportunities to engage and experience business activities via the fairs entailing individual participation, targeted digitalized services, and actionable data solutions.
We are bringing together buyers and vendors from a dozen of global industries including Pharmaceutical, Food, Medical Technology, and Infrastructure sectors.
As the world's leading market forming company, we are introducing a multi-faceted specialized market, offering new opportunities, and contributing to the development of these markets 365 days a year.
For more information. For details:  www.informamarkets.com
For Detailed Information and Contact: AKC TANITIM PR Communication Services: Yasemin Arslan whatsApp: 05380216247 [email protected]