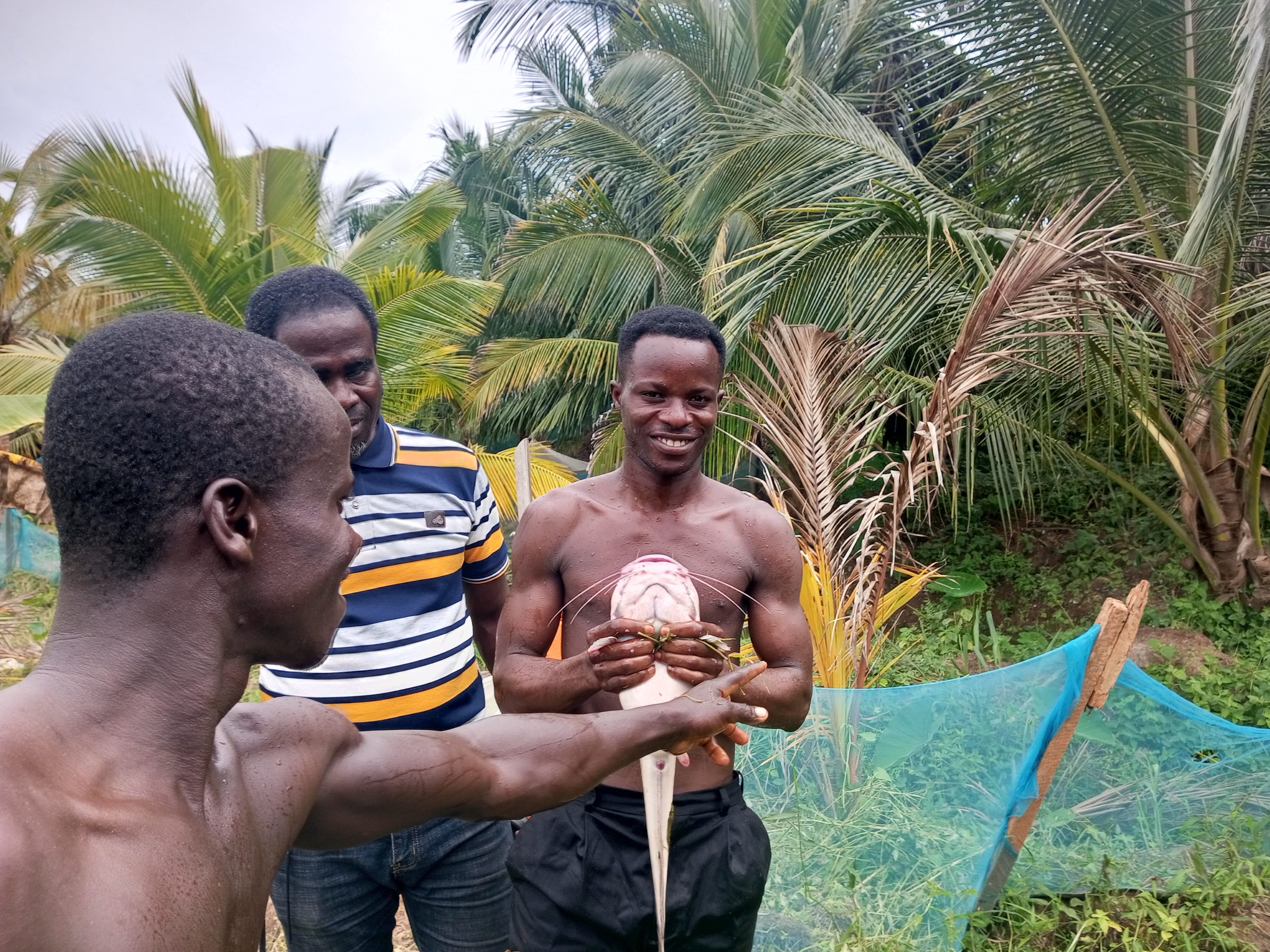 In a proactive move to tackle Ghana's fish deficit, seven young artisans from the gold-producing district in the Ashanti region have embarked on a mission to boost fish production and meet the country's rising demand for fish consumption.
Ghana's annual fish demand currently stands at an impressive 1.2 million metric tonnes, while local annual production hovers below 600,000 metric tonnes. This glaring disparity compels the country to spend a staggering $150 million annually on fish imports to bridge the gap.
Hailing from Pakyi Number One in the Amansie West District of the Ashanti region, these seven enterprising individuals comprise carpenters, masons, welders, and an electrical engineer. Their decision to venture into fish farming is a significant departure from the norm, as most young men in the region are typically engaged in various forms of mining activities for their livelihoods. Each day, scores of these youth can be seen donning their mining gear, scouring the land for gold in the hope of improving their lives and contributing positively to society.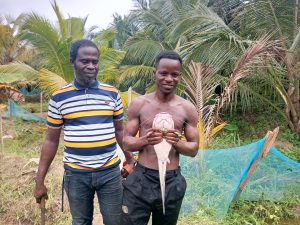 However, this group of artisans sees a more promising future in fish farming than in gold extraction, which often results in the degradation of river bodies, environmental harm, and unfortunate accidents leading to the loss of lives of their colleagues and relatives.
Presently, the artisans have successfully constructed 15 fish ponds and stocked them with catfish and tilapia. These initial ponds have already shown promising results, encouraging the team to envision further expansion.
Mr. Amos Mensah, the leader of the group, shared their mission in an exclusive interview with Oyerepa TV's "Me Kua Adwuma" TV series, scheduled to premiere on Saturday, August 5th, 2023, at 6:30 PM. He emphasized that their special project aims to entice young people who are currently involved in illegal mining, contributing to the degradation of the environment. Their target audience includes local folks within Pakyi and its vicinity.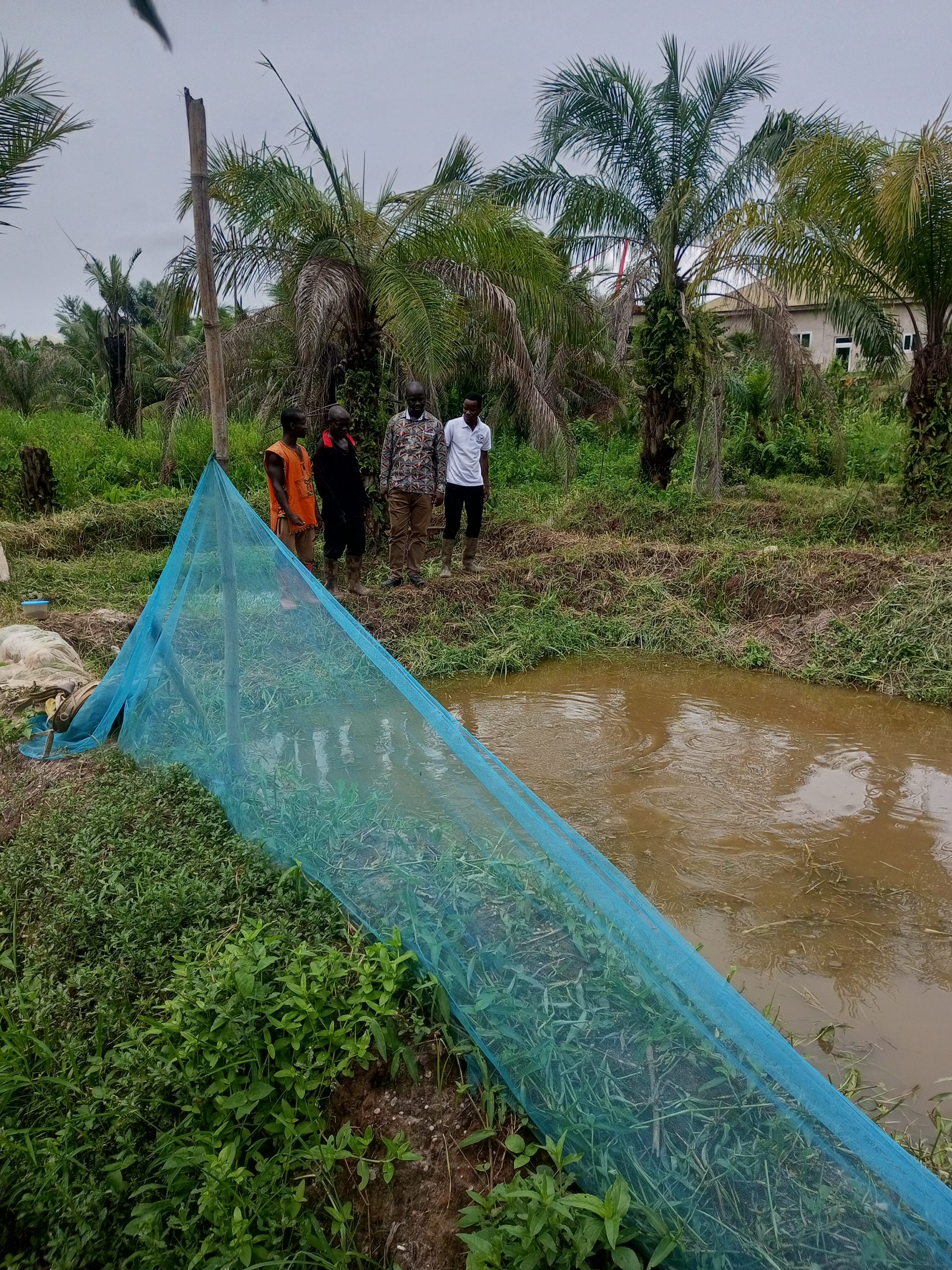 The demand for tilapia and catfish in the region has been steadily growing, opening up significant business opportunities for both women and men. This market potential served as a driving force for the artisans' collective decision to venture into fish farming.
Their ultimate goal is to present a compelling case to the youth within the Amansie West District, showcasing fish farming as a viable and sustainable alternative to improve their fortunes while safeguarding the environment for future generations.
Nevertheless, the artisans hope for government intervention to address some pressing challenges facing the sector. These issues include the lack of adequate supply of quality fish seeds, suitable feed, and weak extension support. Additionally, the lack of credit facilities and organized markets poses obstacles to their operations. They also express concerns about the shortage of trained staff and the need for greater motivation among practitioners.
The Chamber of Aquaculture Ghana, in collaboration with key farmers in the aquaculture industry, routinely collates farm gate prices for fresh tilapia and catfish. From the latest Pool Price Status Report, farm gate prices for gutted fresh tilapia weighing between 200 to 900 grams and whole fresh catfish have been on the rise in recent weeks, indicating the sector's growth and potential profitability.
With these seven young artisans leading the way in sustainable fish farming, Ghana moves one step closer to narrowing the fish deficit and embracing a more environmentally conscious approach to economic development. Their initiative stands as a shining example of how innovation and dedication can create positive change and inspire a new generation of responsible entrepreneurs.