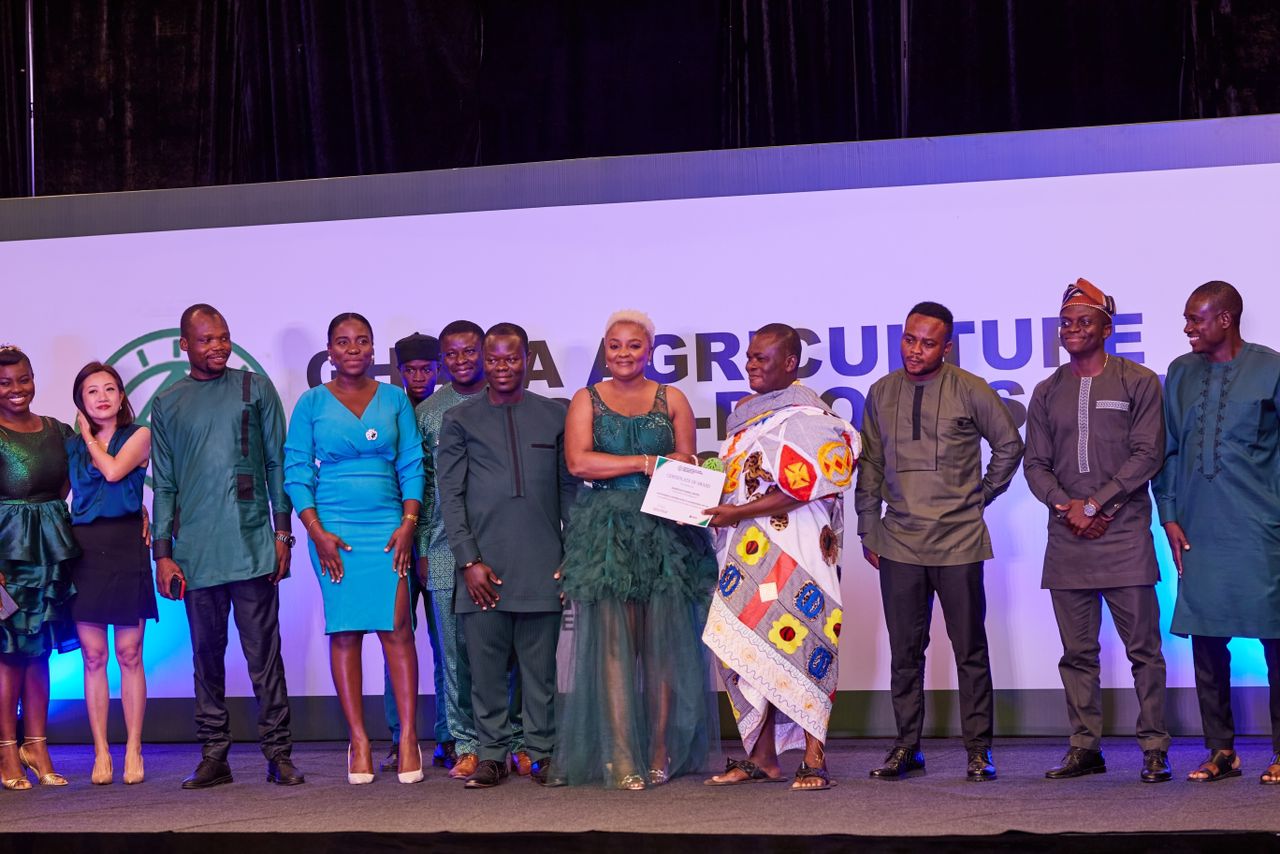 Elorm Goh, a pioneering young female entrepreneur reshaping Ghana's agricultural landscape and beyond through modern innovations and theories, has been honored with the 2023 Outstanding Contribution to Agriculture award at the recently concluded Ghana Agriculture and Agro Processing Awards.
She serves as the Executive Director of Agrisolve, a position she has held since 2015. Agrisolve's mission involves providing farmers with enhanced inputs and technologies to ensure a steady supply of food for markets, thereby uplifting livelihoods.
Embracing an integrated food system development approach, Agrisolve collaborates with farmers to enhance productivity, particularly in maize and soya production across the Northern and Middle-belt sectors. This, in turn, caters to various consumers, predominantly in the food and feed industries.
Guided by a market system methodology, Agrisolve consistently constructs a market framework that fosters infrastructure, technology, and equitable market access for farmers while enhancing food security.
These endeavors propelled Elorm and her team to secure this esteemed accolade within the agro-processing industry.
The ceremony took place at the Movenpick Ambassador Hotel on August 11, 2023.
The Ghana Agriculture and Agro Processing Awards serve as a convergence point for stakeholders within the agriculture and agro-processing sectors.
These awards acknowledge the accomplishments of individuals and companies significantly contributing to sectoral advancement.
Awards recipients are meticulously chosen and evaluated by the Awards' Research Board. The selection process entails independent surveys utilizing diverse engagement methods, considering criteria like Quality, Innovation, Market Dominance, Business Resilience, Customer Loyalty, Corporate Social Responsibility, and Industry Merits.
During her address at the event, Ms. Elorm expounded on the underlying concepts that led to her impactful achievements in the lives of smallholder farmers within the nation. She underscored the imperative of positioning these farmers more effectively in society.
"Our nation's ability to feed itself relies heavily on smallholder farmers, making it vital to equip and empower them to play a larger role in enhancing our food system," she emphasized.
She graciously dedicated the award to her proficient team and encouraged them to forge ahead with innovative approaches to address post-harvest losses and refine post-harvest techniques. These efforts will facilitate stronger supply chain connections between farmers and agro-food companies in the country.