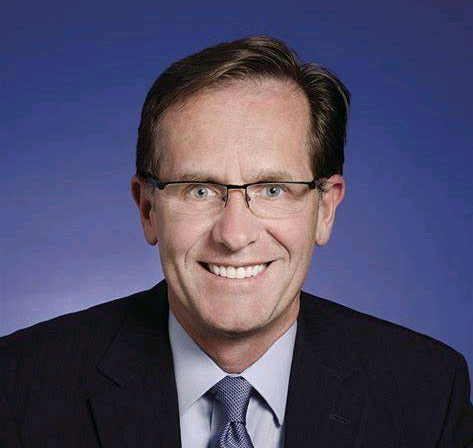 Cheri De Jong Elected Vice Chair; Six New Directors Also Appointed
OAK BROOK, Ill. (AgPR) June 30, 2023 – Dan Basse of Chicago, Illinois, president of AgResource Company, has been elected chair of the Farm Foundation Board of Directors.
Basse, who will serve a two-year term, succeeds Jerome Lyman, a retired executive of McDonald's Corporation.
"It is an exciting time for Farm Foundation as we celebrate our 90th Anniversary and look to accelerate our mission with the construction of an Innovation and Education Center on our recently purchased farm in Libertyville, Illinois," says Basse. Furthermore, Basse says that he is looking forward to closely working with Farm Foundation CEO Shari Rogge-Fidler to accelerate people and ideas in soil health and sustainability, farmer health, digital agriculture, and market access for US farmers. "There is much to accomplished, and thankfully, Farm Foundation is blessed with a deep and dedicated board and management team."
Cheri De Jong of Dalhart, Texas, principal owner of Natural Prairie Dairy and owner and CFO of AgriVision Farm Management, was elected vice chair of the 29-member board. Andrew LaVigne of Alexandria, Virginia, president and CEO of the American Seed Trade Association, was elected treasurer. The election took place at the board's June meeting.
Six New Board Directors Elected
Farm Foundation is an accelerator of practical solutions for agriculture that leverages the power of collaboration between food and agricultural stakeholders to advance agriculture in positive ways. As a 501(c)(3) charity, the organization applies its non-partisan, objective approach to a suite of projects and programs aimed at addressing both emerging and persistent issues facing farmers and the wider industry.
In addition, six new members have been elected to the board: Former United States Secretary of Agriculture Mike Johanns; Former United States Deputy Secretary of Agriculture Jewel Bronaugh; Michael Doane, global managing director, food and freshwater systems, The Nature Conservancy; James (Jimmy) Kinder, co-owner/operator, Kinder Farms; Cristina Rohr, managing director, food and agriculture, S2G Ventures; and Todd Van Hoose, president and CEO, Farm Credit Council.
The Farm Foundation Board of Directors is responsible for managing the affairs of Farm Foundation. Other members of the board are:
Chuck Ahlem, Charles Ahlem Ranch
Angela Caddell, Burlington Northern Santa Fe Railroad
Steve Coulter, Koch Agronomic Services
John Foltz, The Ohio State University (retired)
David Gilmore, Deere & Company
Gregg Hillyer, Progressive Farmer
George Hoffman, Restaurant Services Inc.
Robert Jones, University of Illinois at Urbana-Champaign
Jackie Joyner-Kersee, Jackie Joyner-Kersee Foundation
A.G. Kawamura, Orange County Produce
Kristin Kroepfl, Quaker North America
Thayne Larson, Bestifor Farms
Brad Lubben, University of Nebraska
Klaas Martens, Martens Farm and Lake View Organic Grain
Sylvester Miller II, FMC
Nathan Rudgers, Farm Credit East
Ryan Schohr, Schohr Ranch
Mary Snapp, Microsoft Philanthropies
Mike Torrey, Michael Torrey Associates
About the Farm Foundation
The Farm Foundation is an accelerator of practical solutions for agriculture. It is a 501 (c) (3) non-profit working across the food and ag value chain to build momentum behind meaningful solutions to some of the most important challenges facing farmers and, by extension, the entire agricultural industry.
For more information visit www.farmfoundation.org.